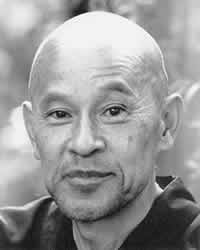 cuke.com - an archival site on the life and world of Shunryu Suzuki and those who knew him.
check home for more links what's new Basic info on Shunryu Suzuki Suzuki lectures donate to this site table of contents bibliography interviews articles/excerpts Cuke Sangha News SFZC Dchad Misc Current Events Thank You and OK! links comments SFZC table of contents and more if you look around
Felo de se Santhara
Zen Aluminati Sangha News
---
Memorial Index of some from the Suzuki days who have passed on. Additions welcomed - not that we're eager for our fellow beings to go on to the next bardo just so we can have a longer list. That will happen naturally.
Starting this - 6/07
??? - unconfirmed, assumed dead for various reasons
---
Visit The Great Leap, San Francisco Zen Center's Sangha Memorial website, to see and post remembrances, reflections, and photographs of these dear friends: .
---
Paul Alexander ???
Tim Aston
Diana Berys
Esteban Blanco ???
Charles Brooks
Jeannie Campbell
Idilio Ceniceros
Pam Chernoff
Tom Cleary
Lawrence Ferlinghetti
Bonnie Hurst (Slater)
Jerry Fuller
Tom Giradot
Terry Grag
Lucille Harris
E.L. Hazelwood
Bonnie Hurst (Slater)
Jim Jordan
Dainin Katagiri
Durand Kiefer
Pat Lang (Tara Treasurefield)
Ian Kishizawa

Junyu Kuroda
Bill Laws ???
Deborah Matthiessen
Peter Matthiessen
Deborah Love Matthiessen
Jim McGuire
Paul Provasoli
Kendrick Rand

Yvonne Rand
Dennis Rodriguez
William Shaw
Norman Steiglemeyer
Sotan Tatsugami
Fran Tribe
Peter Warshall
Bonnie White
Ryogen Yoshimura
---
On Death and Dying