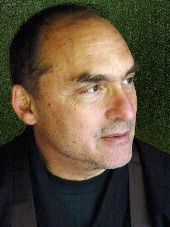 I am touched and grateful for your outpouring of support for me and my capacity to share the zen teachings of Shunryu Suzuki Roshi. Also so many of you have asked what you can do to help.
I am writing now with some exciting news, which also involves a request for your help.
In the course of finding my way in this world at this time—re-establishing my roots as a disciple of Suzuki Roshi—I have located a piece of property in the Sebastopol area of California, which is eminently suitable for a dharma center. Included is a
2000 square foot meditation hall, built by an old friend Ken
Sawyer and his crew. There is also a 3-bedroom house and
several cottages where people can stay. The price is fair and
reasonable for all that is included: $1.625 million.
My religious non-profit, the Peaceful Sea Sangha has decided
to purchase this property with your help: your financial support,
your blessings, your prayers.
We are envisioning this property as a place for groups and individuals
to offer and join in meditation events along with other healing modalities
including yoga, qi gong, Feldendkrais, and Sensory Awareness. In other
words we are wishing to create a shared community to hold space for
people to gather "to take the backward step that turns the light inward."
The world needs more awakening! Let's agree to support that.
I invite you to join me, as you see fit, to make this vision a reality.
Along with our general fund-raising appeal, we are also inviting
investment "angels" to offer no- or low-interest loans so that we
can make a substantial down payment and secure the property.
To contribute to the "Peaceful Sea Sangha Property Fund" please
send a check to the Peaceful Sea Sangha, 75 Sequoia Road, Fairfax,
CA 94930, USA. You can also donate via PayPal by going to the
Peaceful Sea Sangha website and clicking on the DONATE button.
To donate as "friends or family" via PayPal, you can do so at the
linked e-mail address: edespe@mindspring.com. You are also
welcome to contact Edward at this e-mail.
Since the Peaceful Sea Sangha is a religious non-profit registered
with the State of California, donations are tax-deductible for most
USA donors; please consult your tax professional to confirm.
I am believing in us: I am convinced that together we
will make this happen.
Warm heart to warm heart,
prayers and blessings,
Edward
"At critical junctures, outer trouble and the inner need to grow conspire
to set each of us on a path of awakening and initiation." --Michael Meade
"I am seeking, striving— I am in it with all my heart." –Vincent Van Gogh