cuke.com - Shunryu Suzuki Index - WHAT'S NEW - table of contents
Sokoji
the Soto Zen temple on Bush St. in San Francisco where the SFZC started
where Shunryu Suzuki was the chief priest from May 1959 till November 1969.
SFZC History --- Places

Sokoji website ---Sokoji site history page --
---
---
PHOTOS OF SOKOJI
---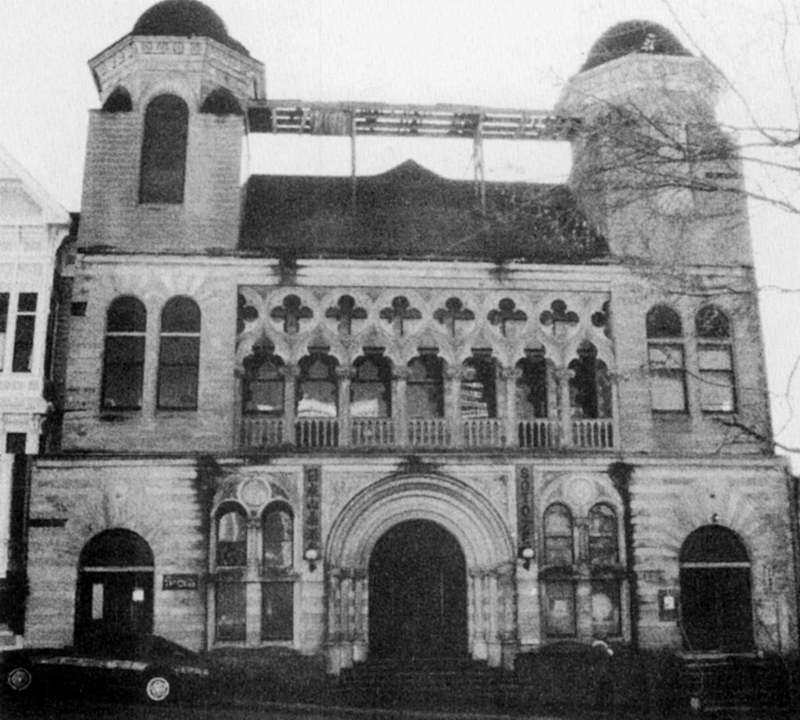 Sokoji, Soto Zen Mission, 1881 Bush Street, San Francisco, c. 1965. (from Crooked Cucumber)
---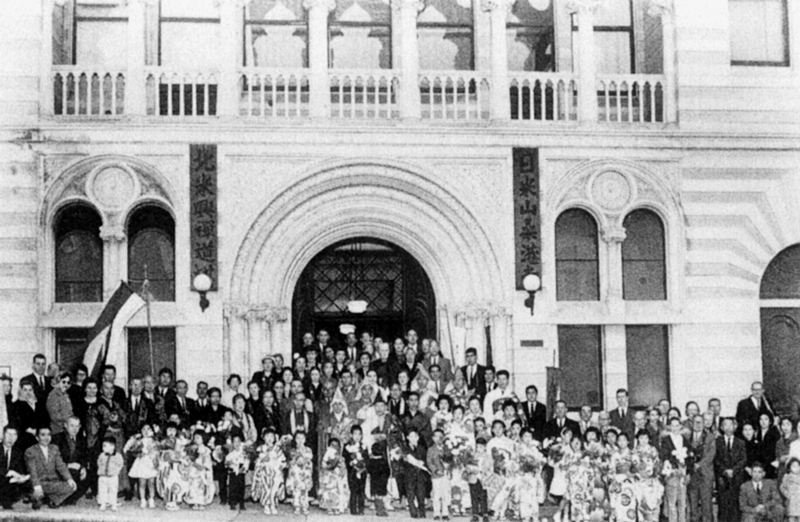 After Shunryu Suzuki Mountain Seat Ceremony, May 20, 1962, members of Japanese-American congregation, Zen Center, and guests in front of Sokoji. (from Crooked Cucumber)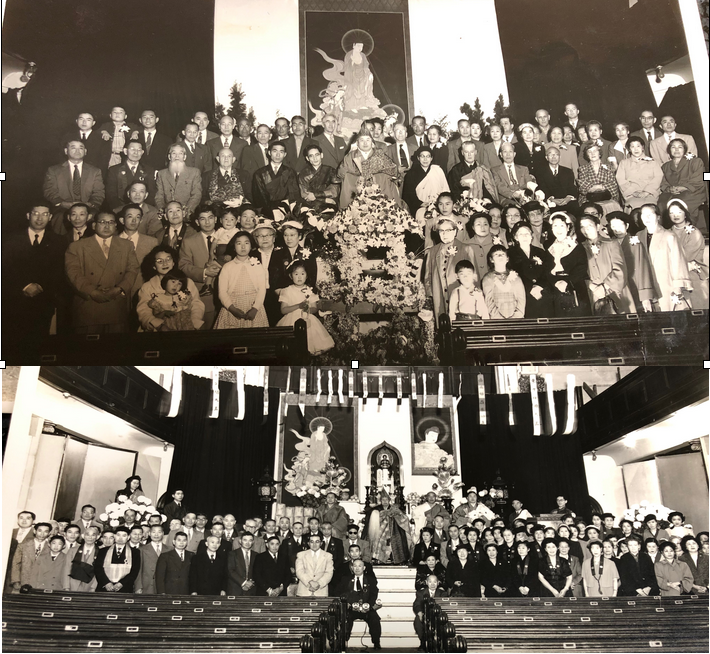 These two old photos sent by Dana Takagi
who wrote: A good friend of mine, who works with various foundations in SF, showed me these earlier this year--her father and grandfather were members and i think grandpa may have been a priest. Her family name is yamashiro. she is one of the little girls in the photo.
---
---