cuke.com - Shunryu Suzuki Index - WHAT'S NEW - table of contents
All the Wind Bells --- Wind Bell Excerpts
Grahame Petchey
---
WB 62-10 Sept.

WB 63-6 Sept-Oct

WB 64-1 Feb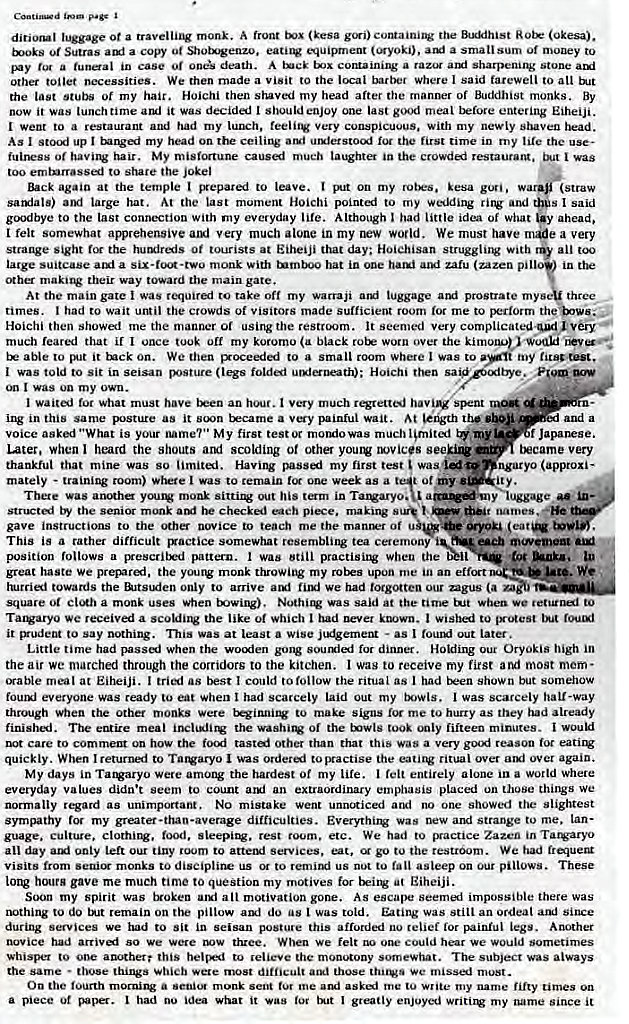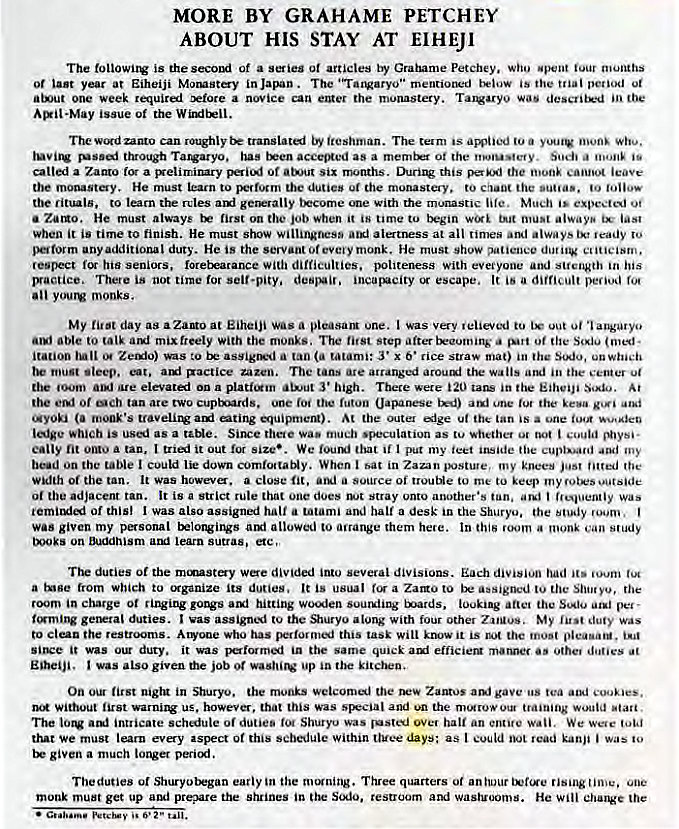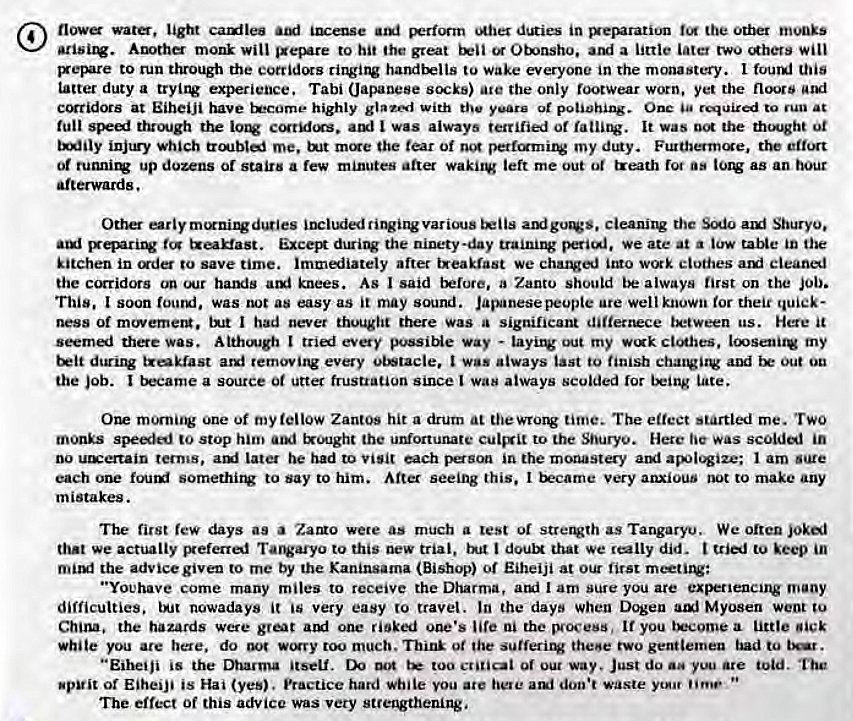 WB 64-6 Sept-Oct


Got to get a better scan of some of these pages. Sorry. - dc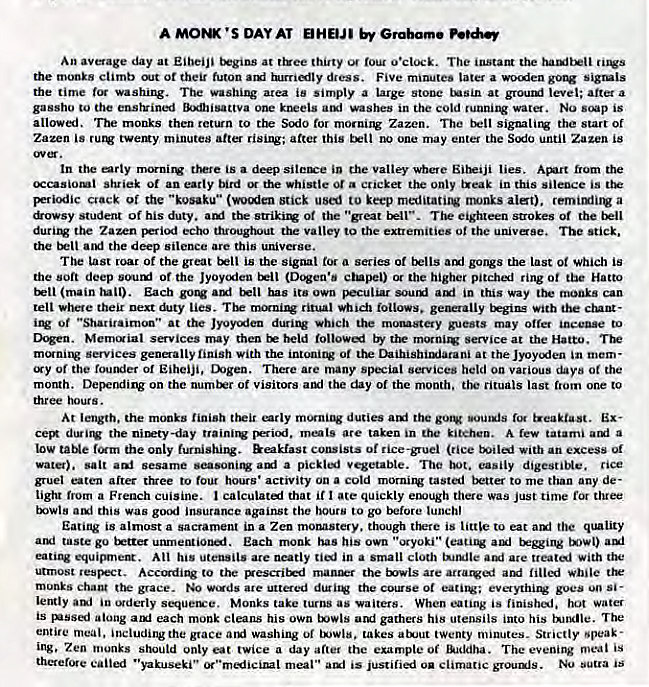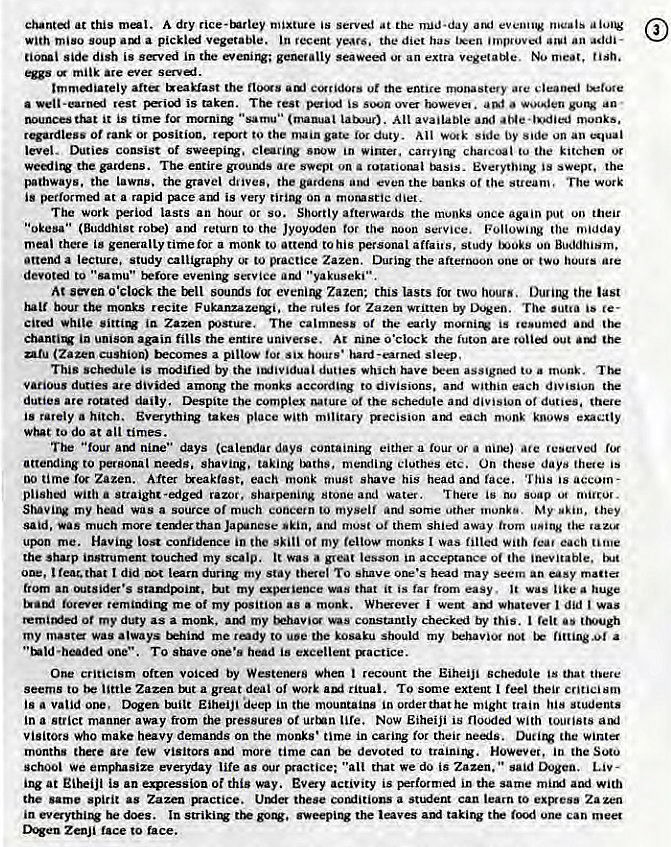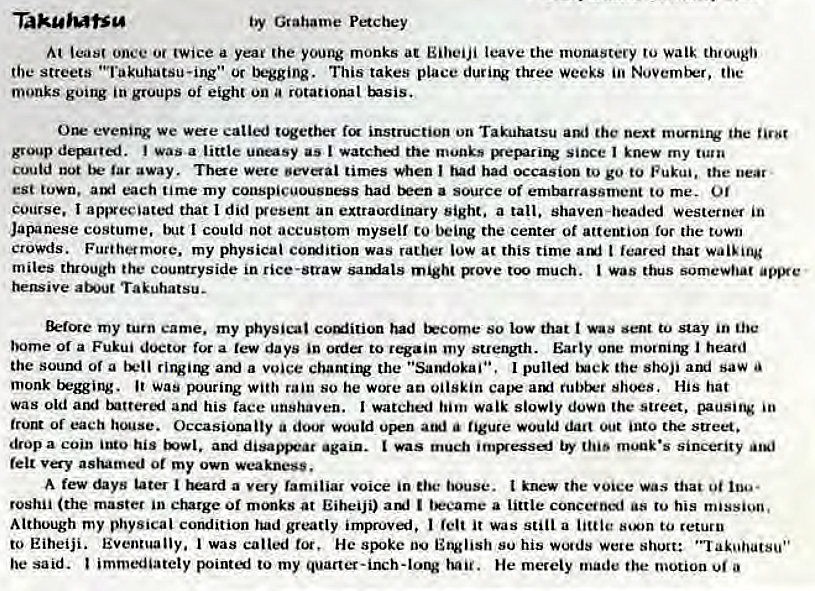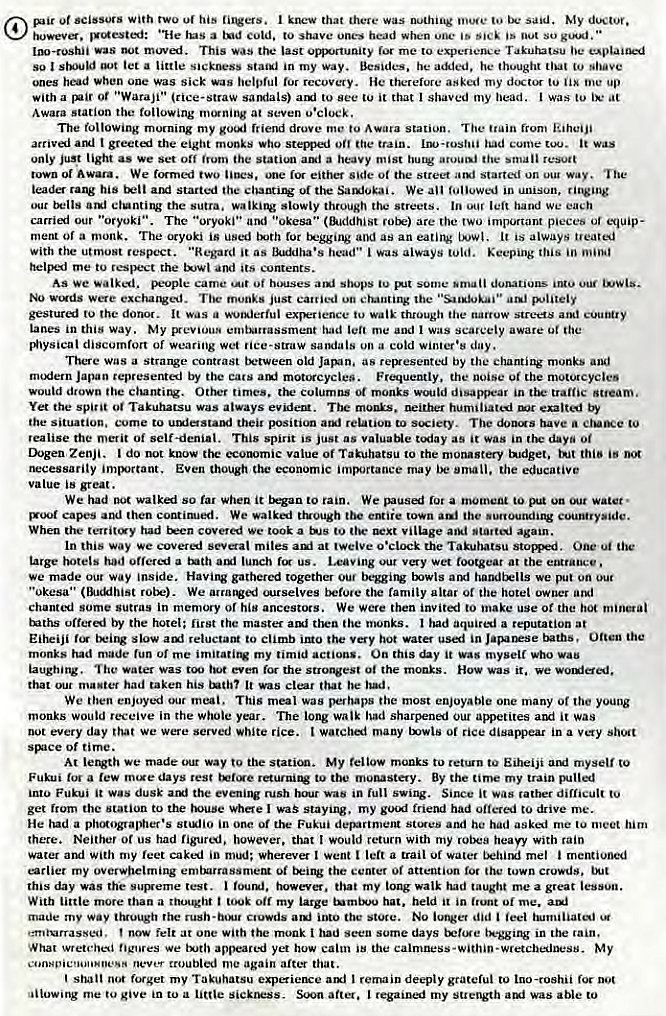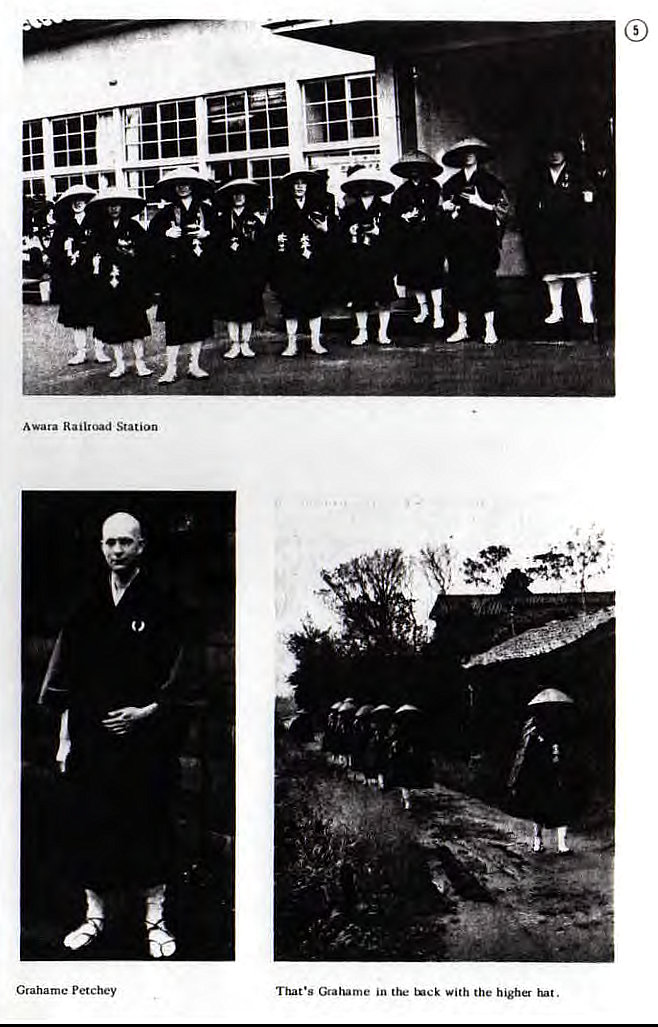 WB 64-8 Dec.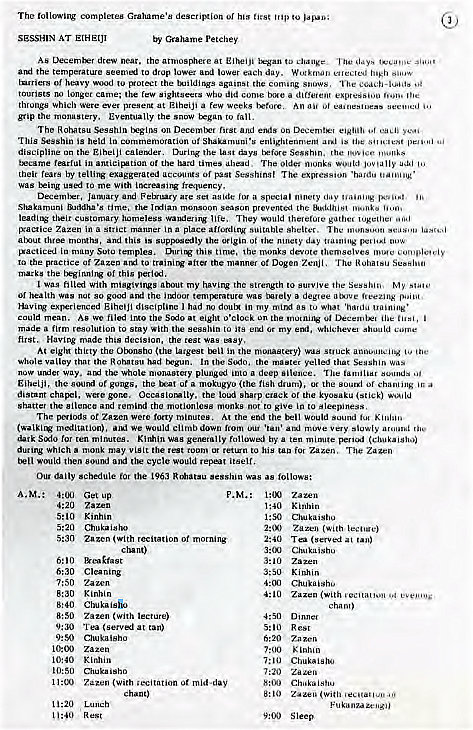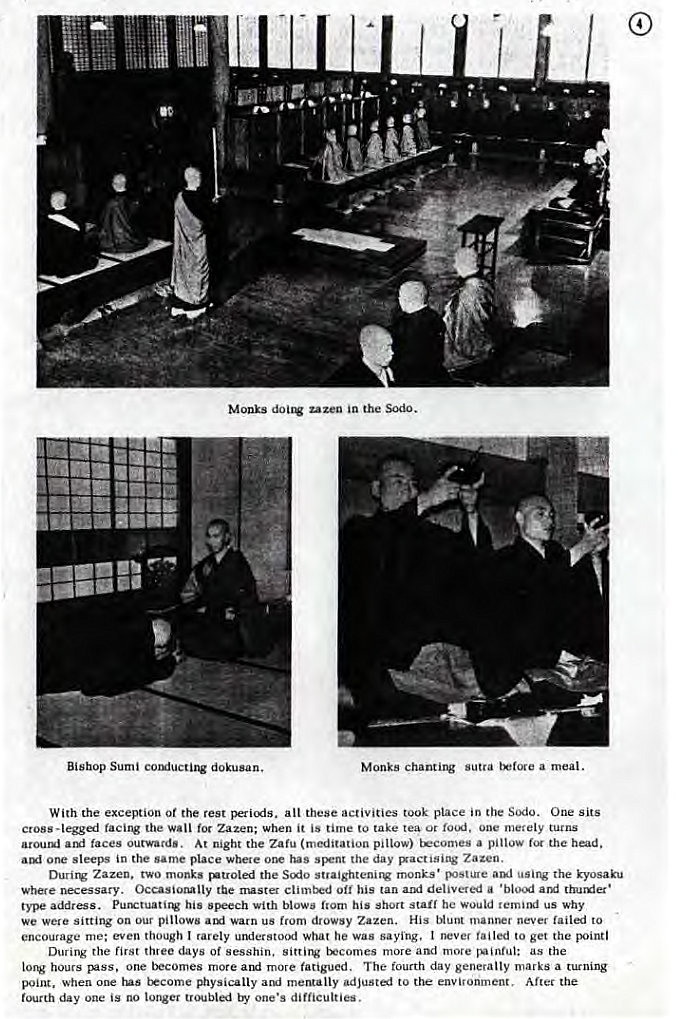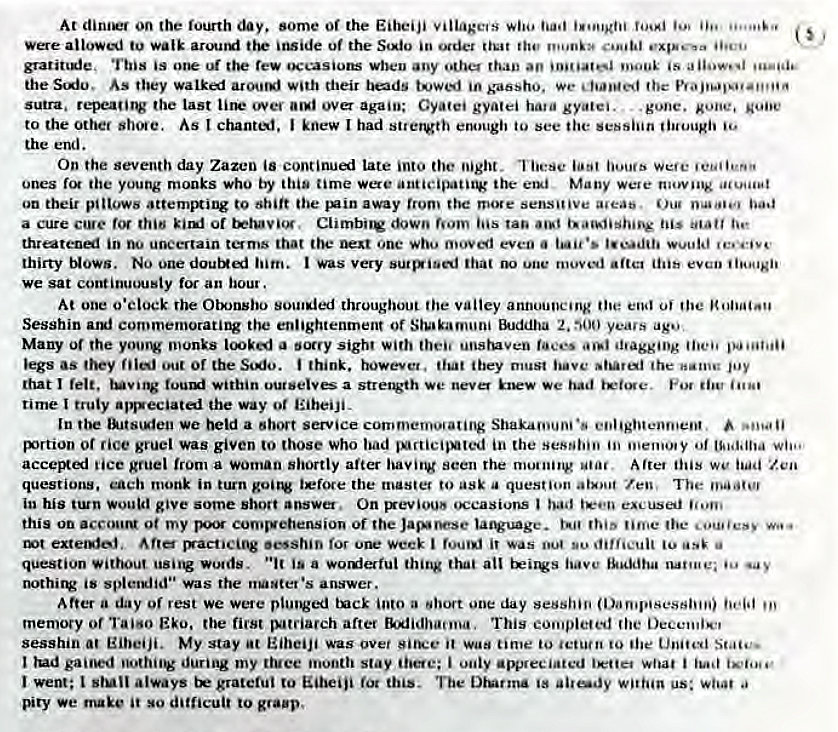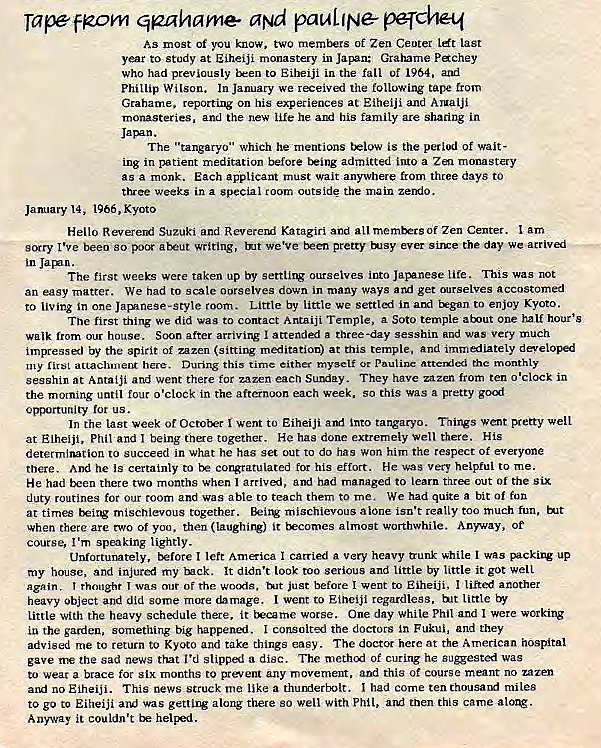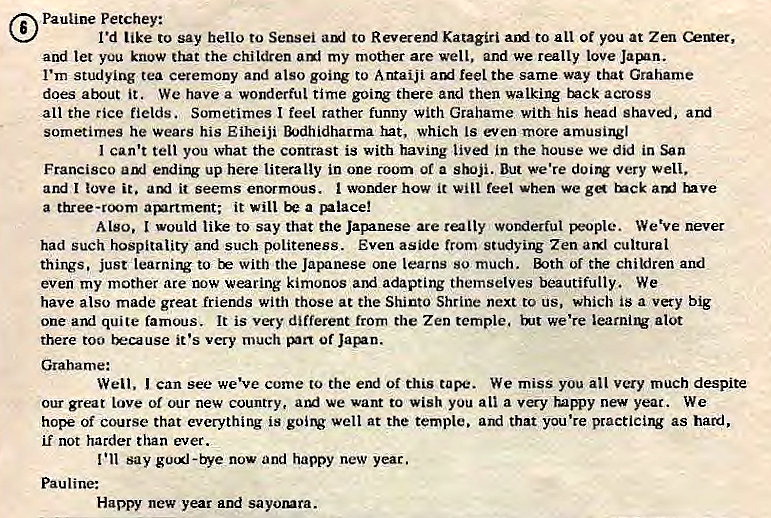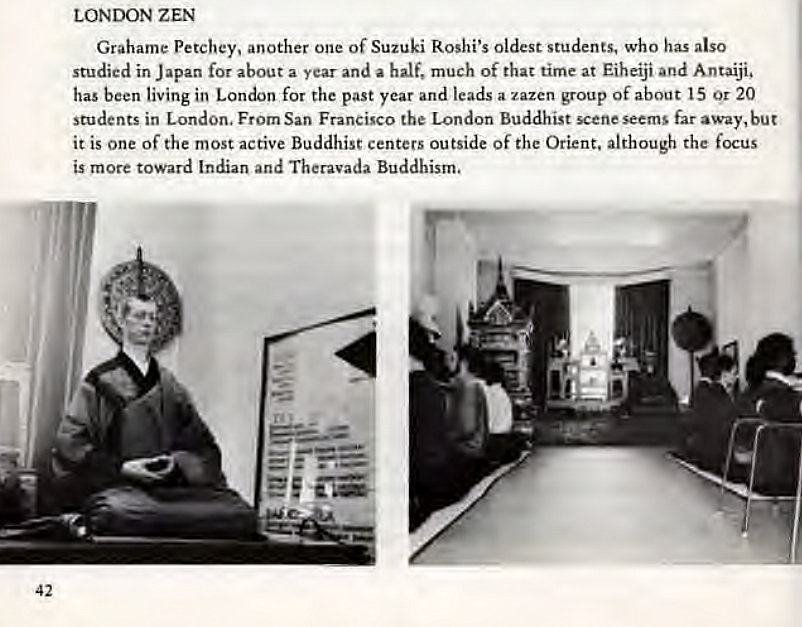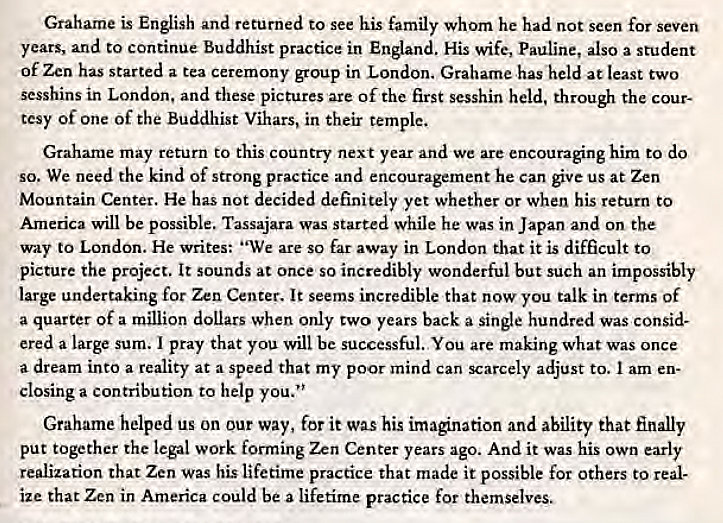 WB 65-1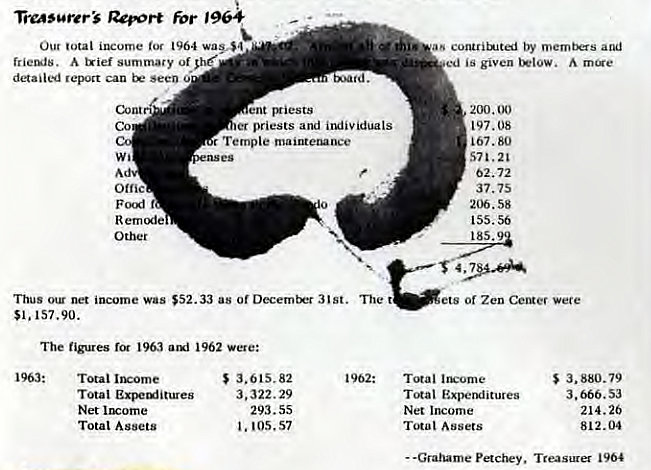 From Secretary's Report

WB 65-2 April

WB 65-3 April again (Maybe May or June actually)
Gave a lecture on June 9th
WB 65-4 July

WB 65-6 Sept

WB 66-01 Jan Feb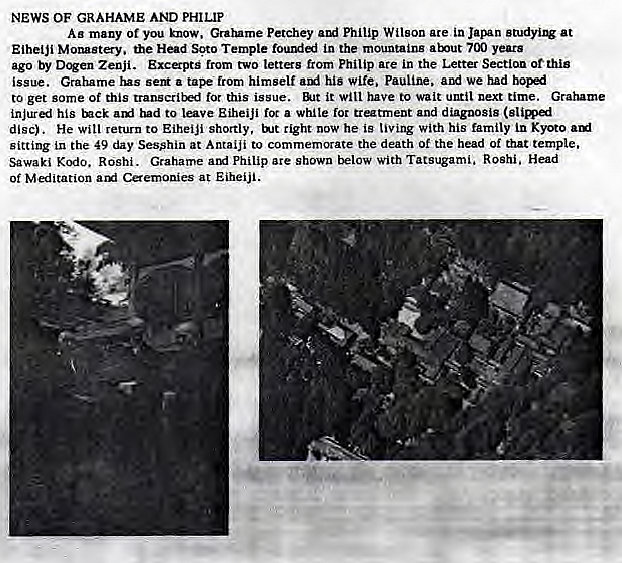 WB 66-2 February

WB 66-4 Fall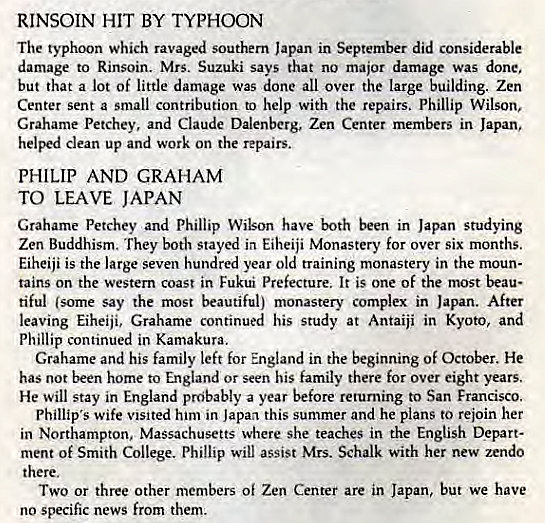 From Shunryu Suzuki Lecture 8-19-66

WB 67-2-4

Grahame and Pauline Petchey are listed as contribuotrs toward the purchase of Tassajara in the $50 to 500 range.
WB 86-2 Fall
Wind Bell Beginnings - PDF
WB 88-1 Spring
Early ZC History - PDF
WB 92-2 Fall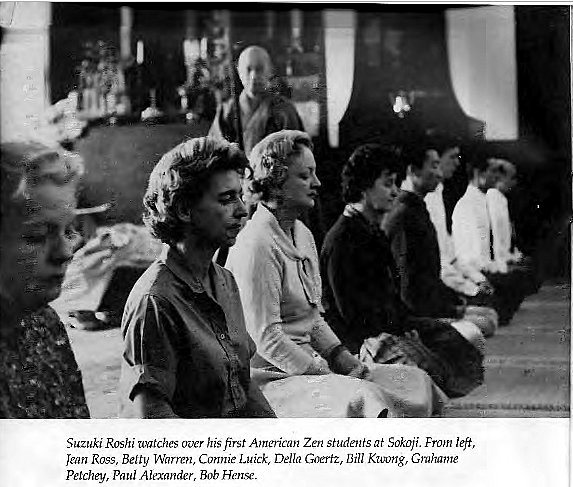 WB 99-2 Fall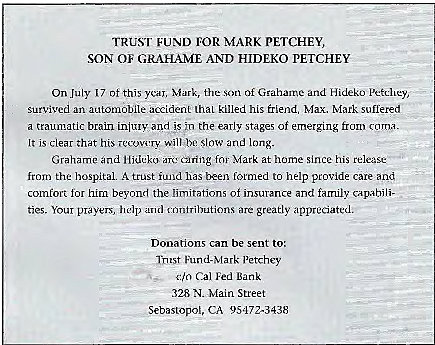 WB 2004-2 Fall
From Peter Schneider from His Students Remember Suzuki Roshi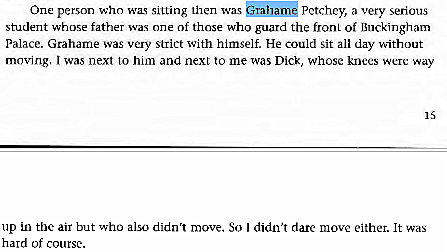 ---