Answer to the 2nd CROOKED CUCUMBER CONTEST!
What is the question most frequently asked me, DC, host of this site, about Shunryu Suzuki?
---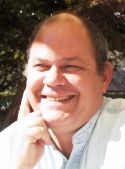 Talking to friends or strangers about Shunryu Suzuki or email arising from cuke.com, at the signings for the books I've done on him - Crooked Cucumber, or To Shine One Corner of the World, in interviews, or just generally shooting the breeze, I've been asked one thing over and over. It clearly stands out as the most frequently asked question. What is it? Guess it right and win a valuable prize! And good luck!
---
Sorry--Nobody guessed it again.
---
After quickly gone over the list of entries I estimate that 13 people asked "Was he enlightened?" and four asked "What was he like?" and three asked "What you learn from him?" That makes it look like the enlightenment question would be on top. but when someone is not writing but talking to me, especially if they have to introduce me or speak to others about this or just in talking to me so that they have to use Suzuki's name, they most frequently ask a different question.
And the answer is:
Hit this link to see the answer!
---
---
go to What's New