Map and Photos for Chadwick and Clarke Harvey and Jasmine Lots
Jasmine Street Lots - owned by David Chadwick as of 2018
Old stuff below
Photos below - Harvey Ave.
Satellite photos below that
1825 & 1829 Harvey Ave. Blk 4 Lots 10,11
Jessamine St. Lots - Ahdel Chadwick - Blk 12 Lts 14, 16 Thru 22
Kelroy Chadwick - Blk 24 Lots 6 & 7
---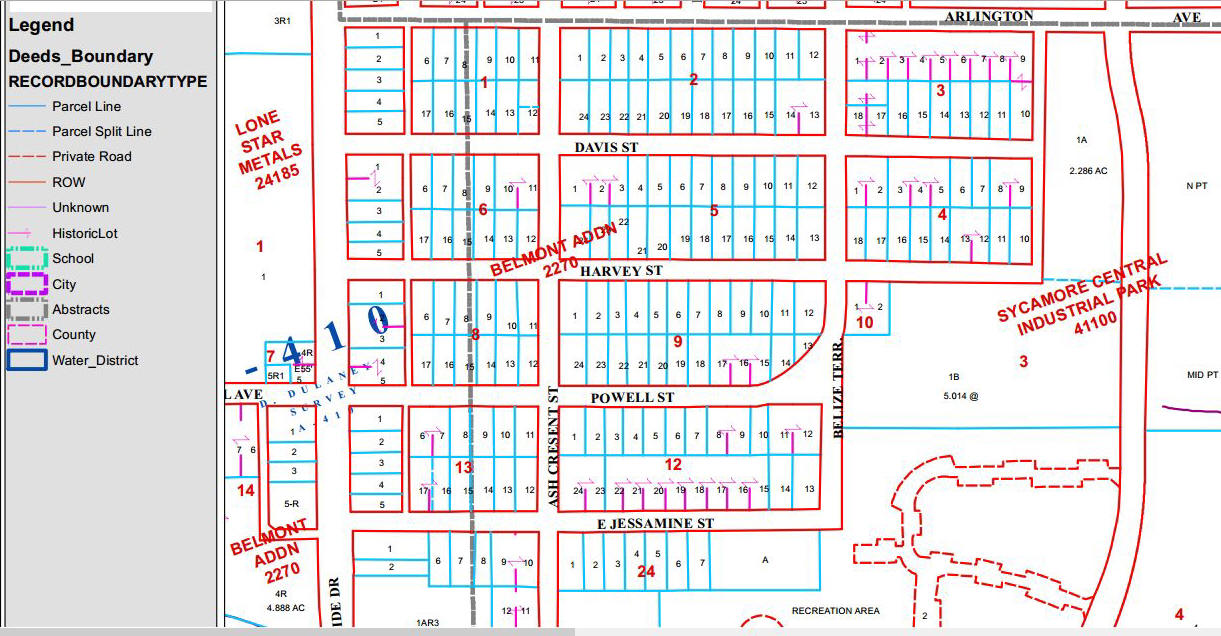 Note the coloring of Ahdel's lots 16-22 on Jessamine and the Legend above.
Google satellite view below of the lots is interesting.
---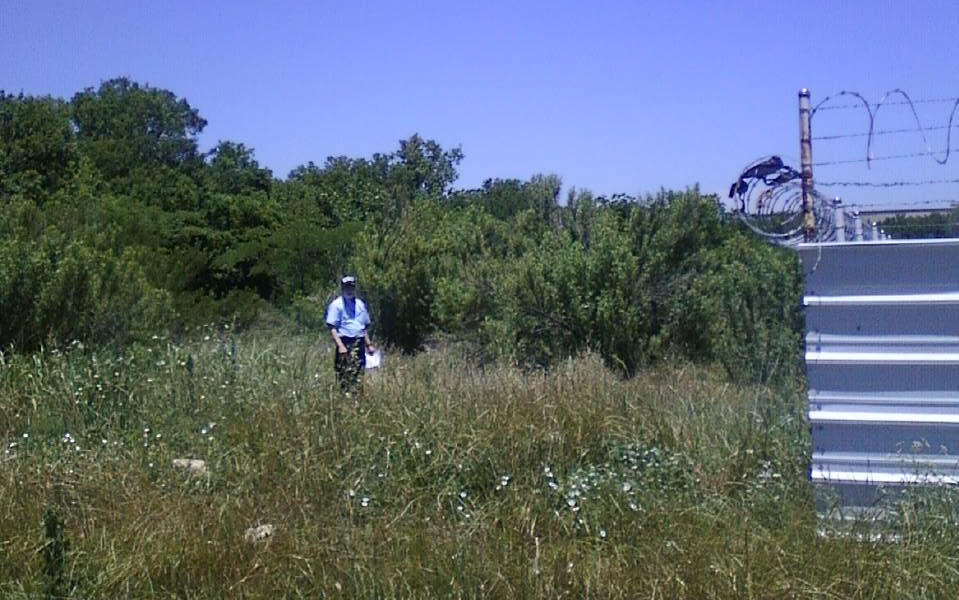 Warren standing in SE corner (est). Space for road between fence and lot to his right. Lot is all behind him.
---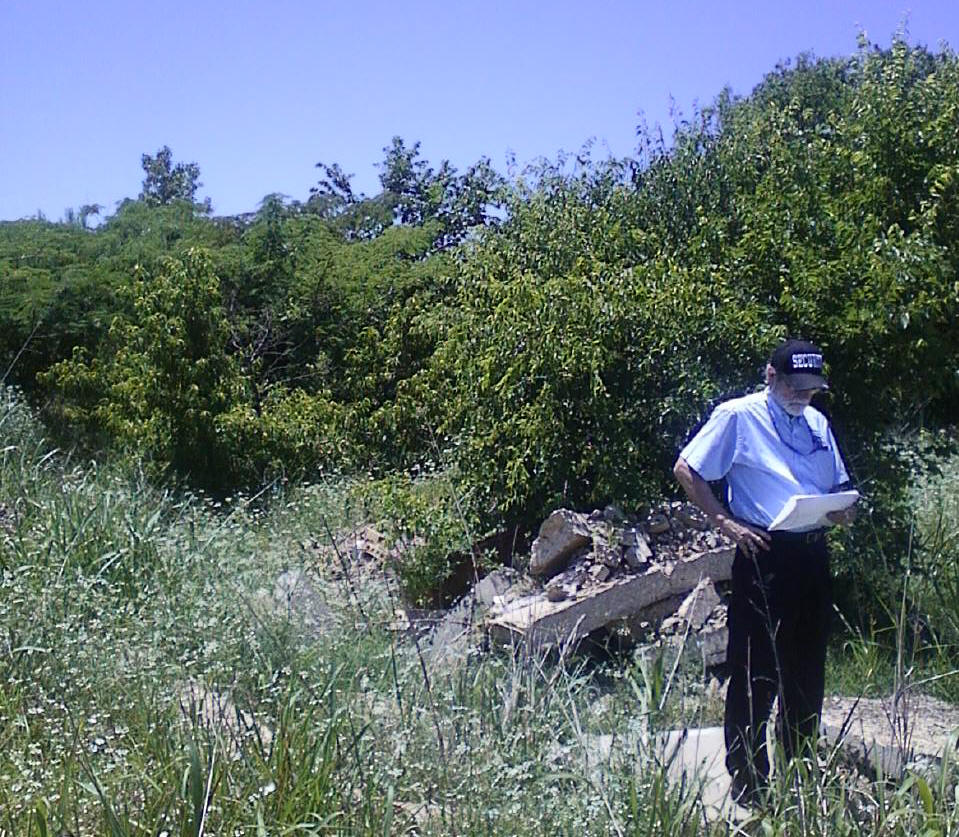 Warren standing in NE corner (est)
The photo of the NW corner (est) wouldn't send (Exceeds maximum file size). It's at the fence surrounded by trees and brush.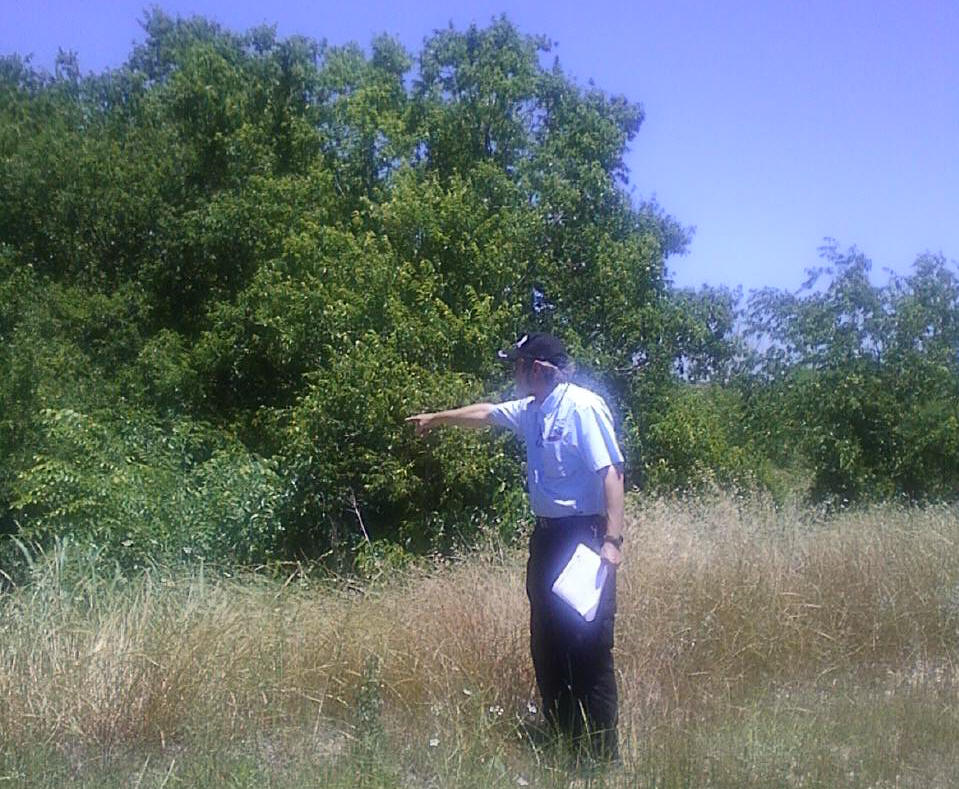 Pointing to the SW corner - down there along a fence.
---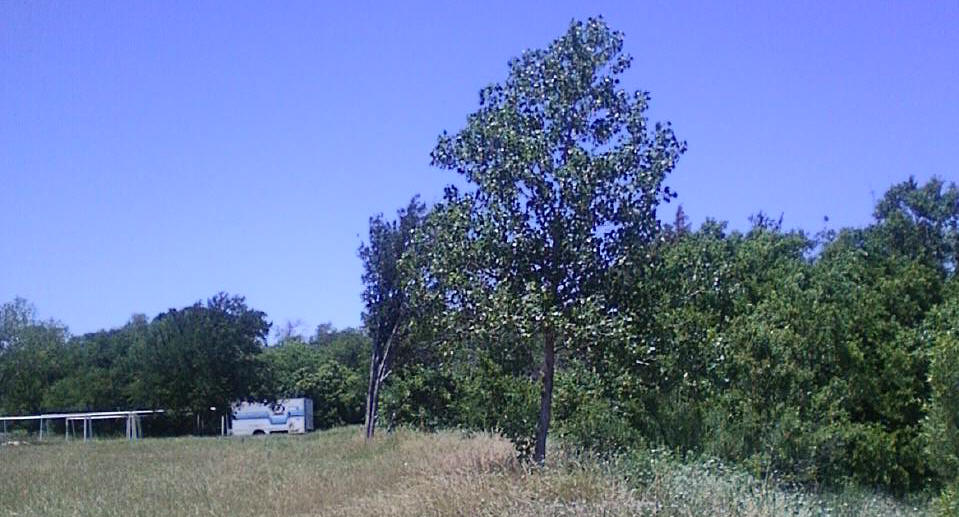 Corner edge of large field beside the Harvey Lots which are off to the right.
---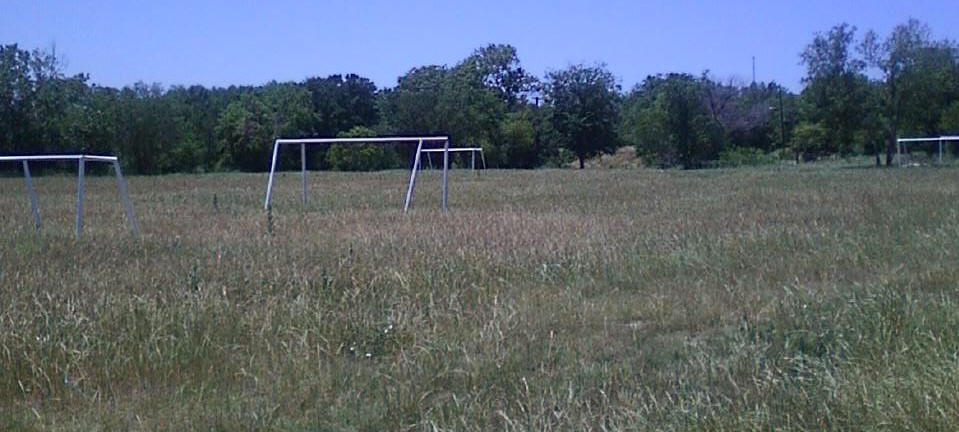 Here's a view of the field with soccer goals. Back to Harvey lots.
We did not see one person in the two hours or so we spent in here.
---
Google satellite view of Harvey Ave. lots is interesting. They're old though - the whole big soccer field next to the Harvey lots isn't there yet, is a dump too.
The lots run about ten ft. away from the fence on the right, start about twenty feet in from the fence, end before that shed,
and on the left are about where the A is or to the left of that. A fence line in the tree line probably marks the west boundary.
They're in much worse shape than when this was taken. More overgrown and more stuff dumped. See bigger satellite view below.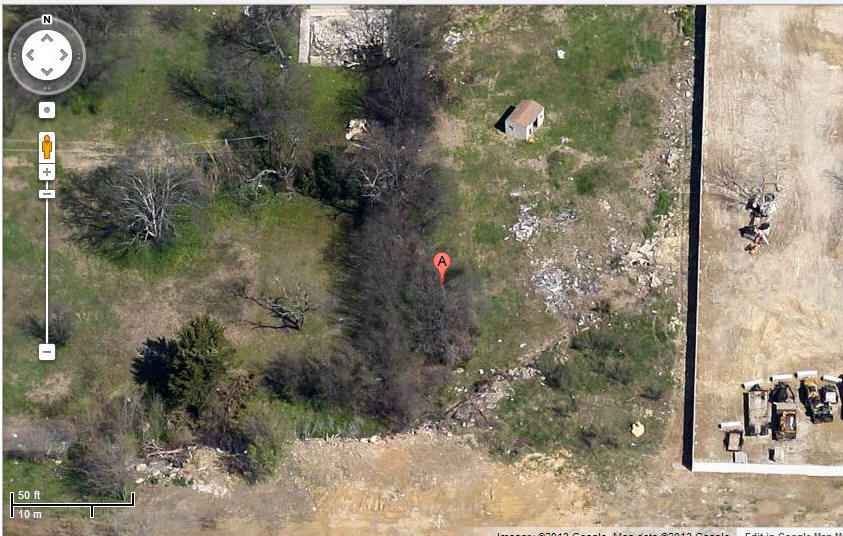 ---
Satellite view of Jessamine St. and below it a closeup of the same area on the TAD map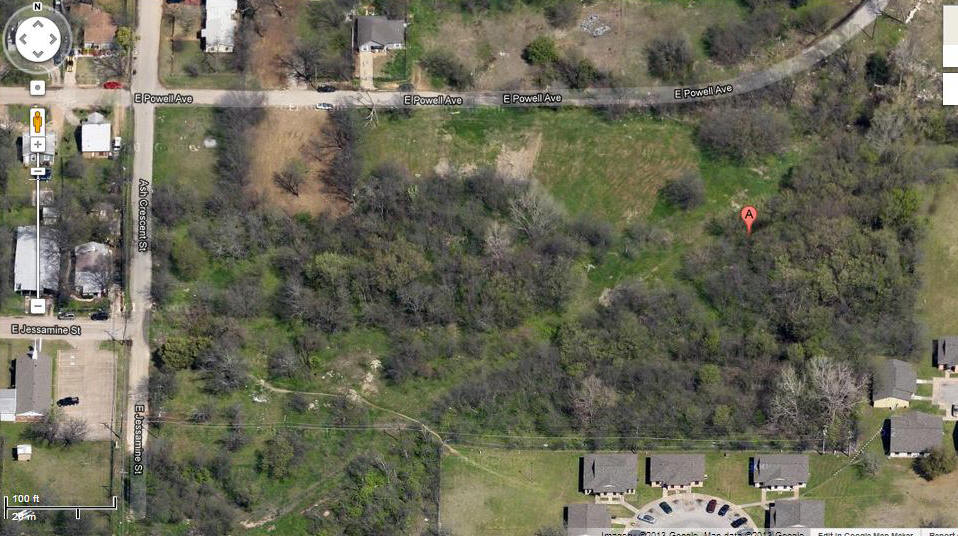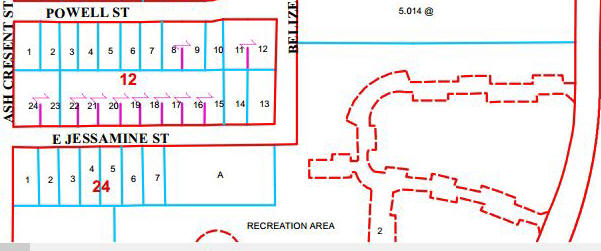 Ahdel Chadwick - Blk 12 Lts 14, 16 Thru 22
Kelroy Chadwick - Blk 24 Lots 6 & 7
---
Satellite photo of Belmont Area before soccer field put in. A marks 1709 Jessamine St.
Harvey St. does not go that far now, ends at about the H in Harvey in front of that house.
Go to Google Maps, search for 1825 Harvey Ave., Fort Worth, TX. Change to satellite view. These older photos were taken before the field was fixed up for soccer. There are rocks and debris, no gate. The Harvey lots look more continuous with it. Maybe the field was leveled and cleared and the Harvey lots used for a dump.
---
---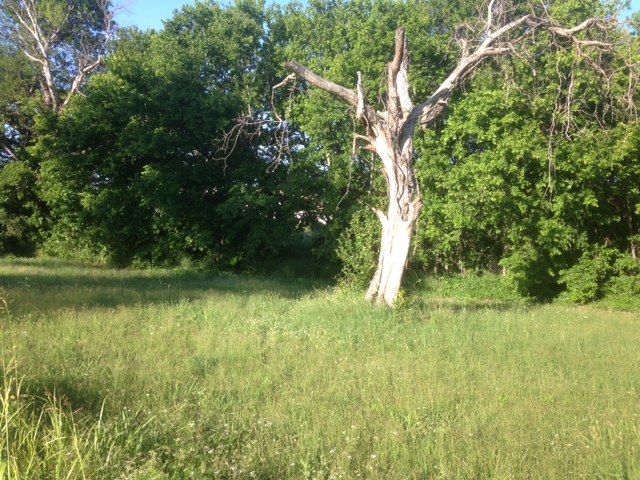 1821 Harvey (Bl 4, Lot 12 in back)
---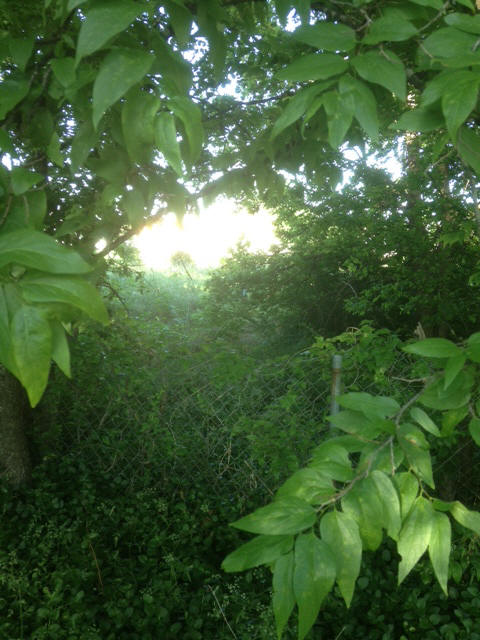 Looking through the foliage from 1821 Harvey to 1825 North end of West side on the other side of the fence.
---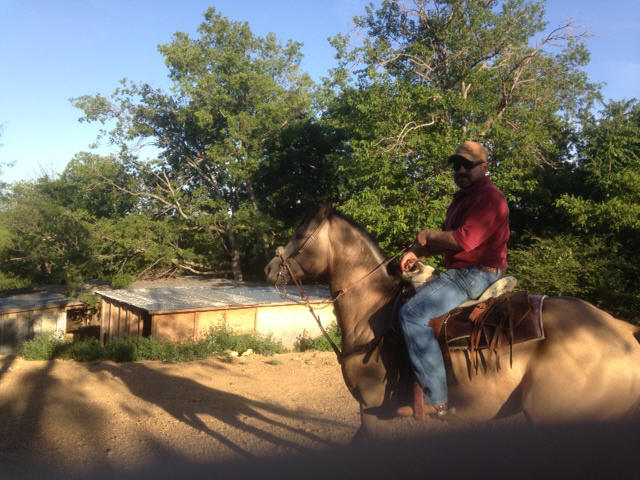 Standing with Martini who owns 14 lots nearby (Bl 3 - 1-10 + on Arlington) - one of his borders being ridden by.