cuke.com - an archival site on the life and world of Shunryu Suzuki and those who knew him.
check home for more links what's new Basic info on Shunryu Suzuki Suzuki lectures donate to this site table of contents bibliography articles/excerpts Cuke Sangha News SFZC Current Events Thank You and OK! links comments table of contents links and more if you look around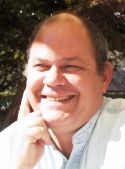 DC MISC.
10-25-10 - Just got the following email. This is great news. I'm gonna get a new set of teeth, all new friends, start a website dedicated to lower taxes and eliminating the public dole to those with less incentive, and become an Episcopalian. - dc
Attn: Please,
We wish to notify you again that you were listed as an heir to the total sum of Five Million British Pounds.

A regular mail was dispatched to you but no reply from you. We request you to kindly acknowledge officially
to enable us process your inheritance.

Yours truly,
Admin
London UK.
Go to What's New