cuke.com - Shunryu Suzuki Index - WHAT'S NEW - table of contents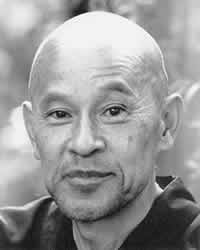 ---
---
Institute for Historical Studies

WORK-IN-PROGRESS
David Chadwick
will present:
"The Legacy of Shunryu Suzuki"
the work of many people
Sunday, October 21, at 2:00 pm
David Chadwick will talk about his Crooked Cucumber Archives "to preserve the legacy of Shunryu Suzuki," the founder of the San Francisco Zen Center. Suzuki is best known for the best selling book of his lectures, Zen Mind, Beginner's Mind. Chadwick wrote the biography of Suzuki, Crooked Cucumber: the Life and Zen Teaching of Shunryu Suzuki, and Zen Is Right Here: Teaching Stories and Anecdotes of Shunryu Suzuki. Chadwick continues to add to his extensive oral and written history of Suzuki and those who knew him and to preserve and work with Suzuki's lectures. The results of this work are posted on Chadwick's extensive websites: cuke.com, shunryusuzuki.com, and zmbm.net. On October 21st he will talk about his twenty years of work in this area.
---