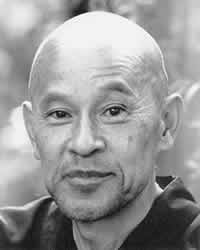 cuke.com - an archival site on the life and world of Shunryu Suzuki and those who knew him.
check home for more links what's new table of contents Shunryu Suzuki donatetothisSite DchadMisc interviews bibliography articles/excerpts CukeSanghaNews Death & Dying SFZC Current Events Thank You and OK! links comments Photos and lots more if you look around
Check out Andy Ferguson's
South Mountain China tours
with it's fantastic videos of China and Chinese Zen


---

That's the Andy Ferguson of Zen's Chinese Heritage.
---
Don't forget Cafe Press's Cuke Basket for your holiday shopping spree.
Note the lengthy ad mere inches below.
especially note that it includes
a new product line - tee shirts etc
from Andy Ferguson with the likeness of Huangbo (Huang Po)
and a quote from that great master.
Go with Andy to China
and maybe he'll take you home to visit Huang.



click thumbnail to enlarge
Andy Ferguson is the author of the classic Zen's Chinese Heritage.
---
Go to What's New