Barton Stone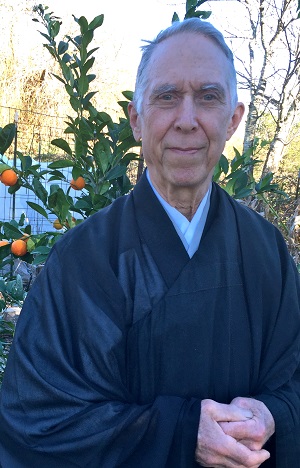 Cuke Podcast with Barton 🔊 - August 2020
1996 Interview with Barton

Poems by Barton

Art and Bart - a chapter cut from Crooked Cucumber

A memorial tree planting for Alan Stone

The Buddhamama Burl

Barton's notes on the 2006 carboard zendo at burning man
The photo and the following text from the Stone Creek Zendo website
Myozen Barton Stone is a priest at Stone Creek Zen Center in Graton, CA, where he was ordained by Jisho Warner Roshi in 2010. He was drawn to Zen Buddhism in the 1960's, and came to San Francisco where he practiced with Shunryu Suzuki Roshi, founder of San Francisco Zen Center. He lived at Green Gulch Farm for four years. He and his wife have four rural acres near Sebastopol, CA, where they tend vegetables, fruits, and flowers, and promote the beneficial interaction of all beings.
August 2022 - Congratulations Barton Stone for being a 2022 honoree at the Living Peace Wall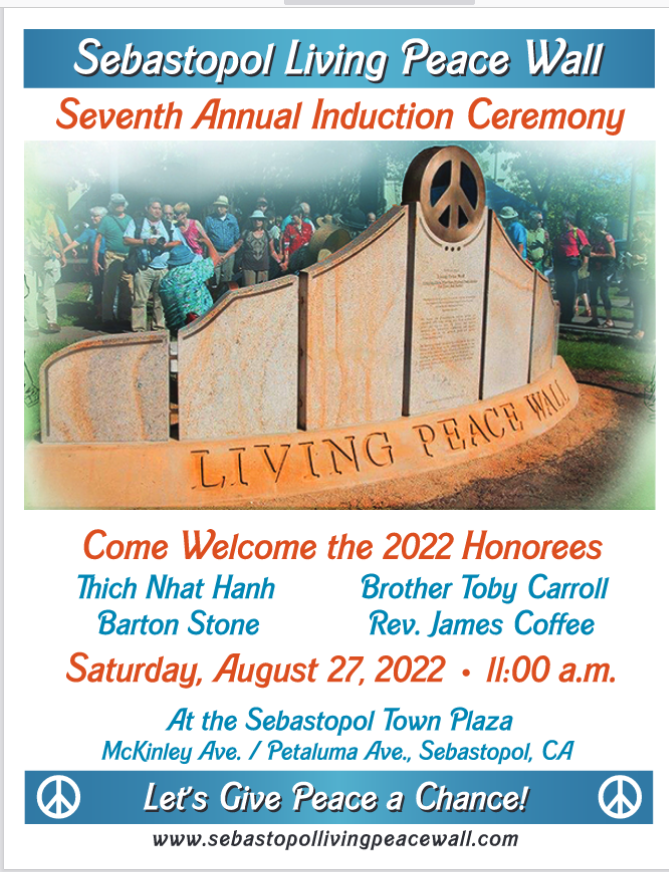 Barton wrote:
I think it was because of two dramatic actions I took part in, decades ago: The San Francisco to Moscow Walk for Peace, 1960/61, and the brief voyage of the sailboat, Everyman, 1962/63.
I have to imagine that I am receiving it on behalf of a larger group of anti-war activists who protested at ICBM silos in the midwest and at submarine shipyards in New England in the 50's, those Quakers and pacifists, beatniks, Catholic Workers and anarchists who were active in the Cold War era before the travesty in Vietnam occupied our attention so thoroughly.
Now, humans are affecting the planet in much the same way we imagined that nuclear war would, only in months and years, rather than days and weeks. How will we respond?
Barton talks about these experiences in his interview and podcast linked to above. He went to prison for the Everyman voyage. Art and Bart, the cut chapter from Crooked Cucumber linked to above, tells about it and that would be the easiest to access. - dc