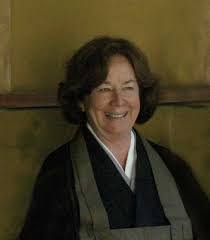 Ryuko Laura Burges, a lay entrusted dharma teacher in the Soto Zen tradition, lectures and leads retreats at different practice places in Northern California. A teacher of children for 35 years, she now mentors other teachers, helping to bring mindfulness practice into the elementary classroom. Laura co-founded the Sangha in Recovery Program at the San Francisco Zen Center and is the abiding teacher at Lenox House in Oakland.
Cuke Podcast with Laura 🔊 focusing on Buddhist Stories for Kids - Dec. 18, 2022
Cuke Podcast with Laura 🔊 focusing on The Zen Way of Recovery - July 2, 2023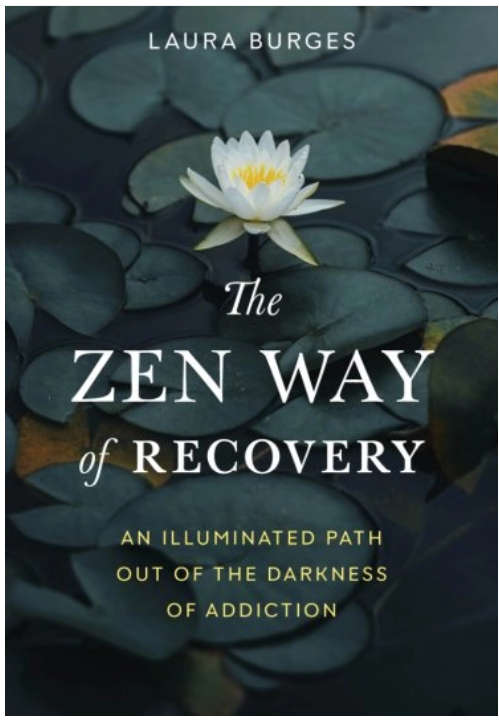 The Zen Way of Recovery: an Illuminated Path our of the Darkness of Addiction

available July 18, 2023

Shambhala link
Amazon link
Her book Buddhist Stories for Kids: Jataka Tales of Kindness, Friendship, and Forgiveness was published by Shambhala (at Amazon). (Shambhala) - from the SFZC.org page for Laura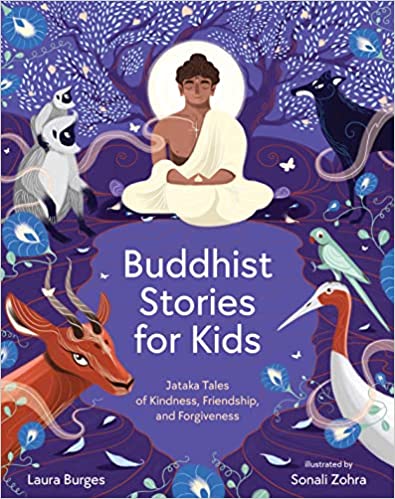 Laura on Jack Novcich - Memories of Old Jack

Laura on Jack Weller

Laura on Jokan Zenshin Thomas (Tim) Buckley: Zen Way, Yurok Way - at SFZC.org

audio - Laura on the importance of humor in Zen practice - dharma talk at SFZC

From the Shunryu Suzuki 100th Birthday Bash report - Next Laura Burges sang (with good voice on key) two songs topically appropriate for the occasion: Waking Up is Hard to Do (of course to the tune of Breaking up is Hard to Do) and a very cool old cowboy poem explaining reincarnation (I'd just the week before heard it recited at Tassajara by a visiting musician-dc). It starts with a cowboy dying, being buried, a horse eating what grows above his grave, the reciter observing the horse's manure and remarking to his deceased friend, "you ain't changed that much."
---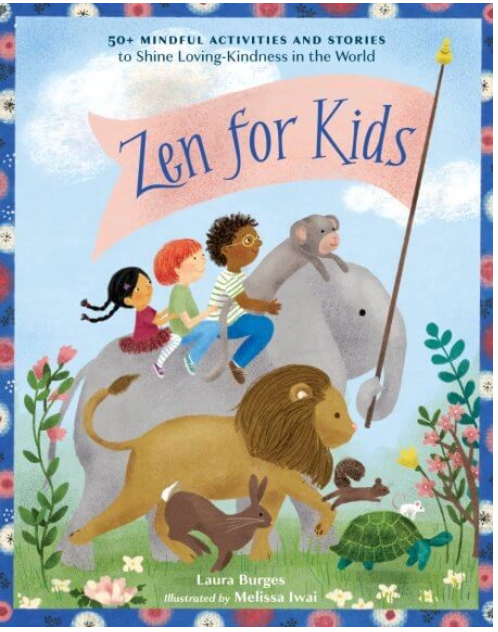 Zen for Kids: 50+ Mindful Activities and Stories to Shine Loving-Kindness in the World.
Shambhala link
Amazon link
---
Applecrisp by Laura Burges from the Wind Bell, Vol.24-1 - 1990
I'm teaching third grade at the San Francisco School. On occasional Saturday mornings, I go over to Cal to participate in the Bay Area Writer's Project, a series of classes to help me learn how to help kids learn to write.

Recently, in such a class, we were asked to describe how to make a dessert and this is what came to mind: I learned how to make apple crisp one winter when I was living in a Zen monastery in the Los Padres Wilderness.

We lived in a very simple way up there with simple food that was served Japanese style in the meditation hall. In winter, the cold outside was paralyzing and it was only slightly warmer in the zendo.

But every five days, we'd set the tables in the dining room with red table cloths, light the kerosene lamps, and sit down to what seemed to us, given our usual fare, a feast.

Silent much of the day (to continue our meditation) we were hungry for talk and the clinking of dishes and silverware, the rattle of conversation, filtered out of the dining room like the babble of the rumbling winter creek.

I worked in the kitchen that winter and we worked-mostly-in silence. I learned how to press a special tool through the core of the crisp green apples, which would simultaneously core and slice them. We would toss the apple slices with our hands in a huge stainless steel bowl, with fresh squeezed lemon juice and tumble them into long pans. We'd pile on the topping-a concoction of rolled oats, flour, brown sugar, nutmeg, cinnamon and butter, lightly mixed, press it gently over the bed of gleaming apples, and slide the pans into the oven.

We'd serve it hot with cold whipped cream, carried over to the dining room from the kitchen through the chill night air to the boisterous monks. The crispy sweet topping, the warm, soft, spicy apples, the cold whipped cream delicious and surprising.

I don't suppose food has ever tasted so good to mebefore or sinces it a did in that mountain wilderness against a background of bird song, rain, creek chatter. The sharp pleasure of delicious food in that simple, silent way of life.