cuke.com - what's new | table of contents | Shunryu Suzuki Index | donate

People Index

Pam Chernoff

So far just photos. 21-06-03
All photos by Barbara Wenger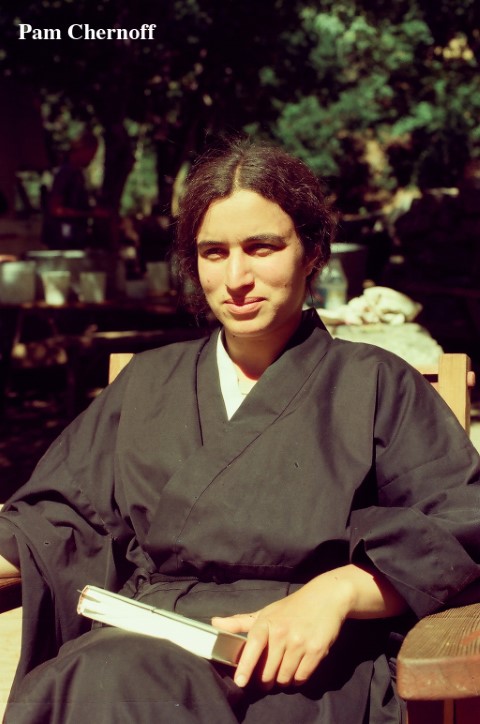 at Tassajara
---
Ann Overton wrote: Pam was a courageous person with great integrity. In her college days before coming to Zen Center, she got a scholarship to Smith College. This didn't turn out well because she felt so separate from the dominant culture at the school. I think she had a lot of sympathy with people who didn't feel their values and personalities matched up with the groups or communities they were in. She transferred to a state university. Perhaps it was U of Michigan, Ann Arbor. I'm not sure.

From Zen Center, Pam moved to Colorado to be with Pema Chodron. I was in Japan when she died. This is what I heard—-she was driving alone on a mountain road and somehow lost control of the car. She (in the car) tumbled down the steep side of the road. That is when she died. Prior to that time she'd had a medical problem with getting enough oxygen into her lungs (or absorbing the oxygen when it was in her lungs?) When she died, some people felt that perhaps she lost consciousness due to this medical problem while she was driving.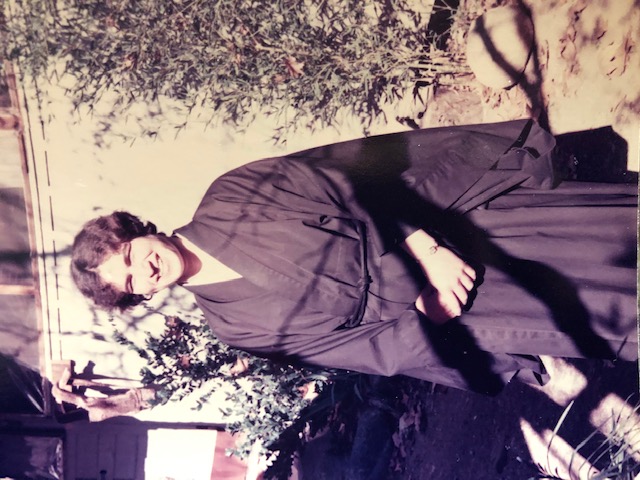 T
assajara, Winter Spring practice period 1975. Sent by Linda Wong who wrote:
Pam was Avery close friend of mine . I had even asked her to be the godmother for my daughter Nevada. This photo was taken at Tassajara during the winter practice period of 1975. My daughter and I were there because my husband Bill Lane was the Shuso. Michael Wenger was Bill's benji (assistant to head monk). Pam and Michael were a couple then. I lost track of Pam when she went to Colorado. But if I am remembering correctly she was suffering from environmental allergies and things were physically difficult for her.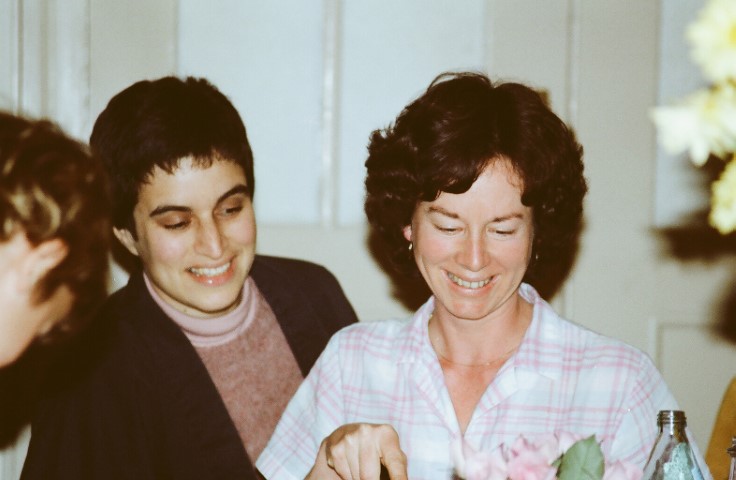 Pam with Laura Burges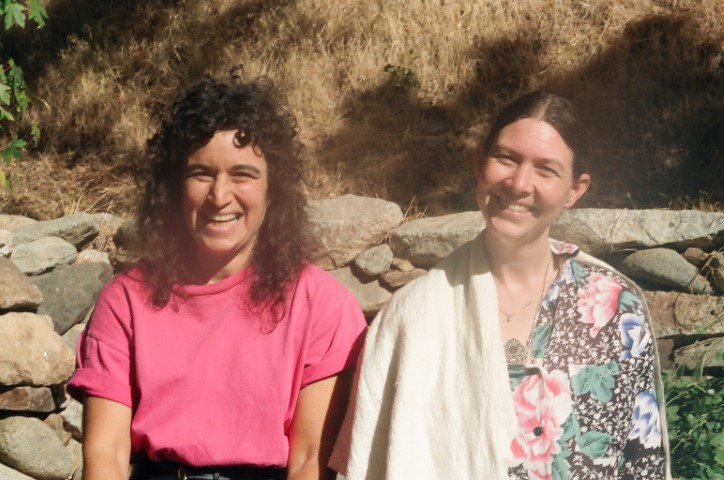 with Julie Bongers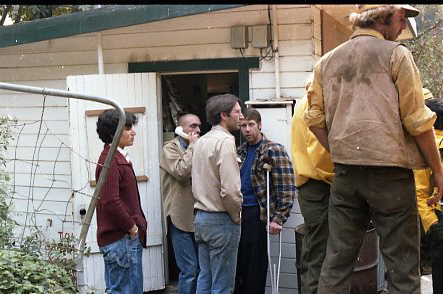 during Marble Cone Fire - at ZC Jamesburg house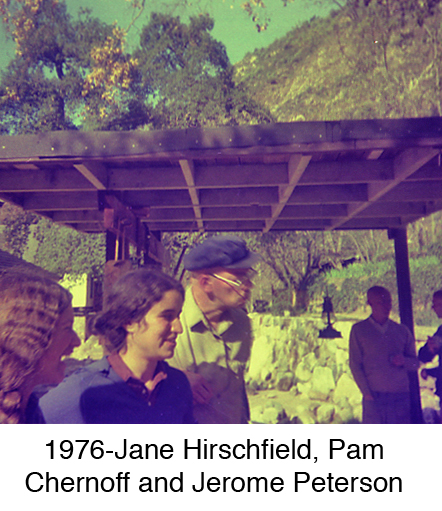 =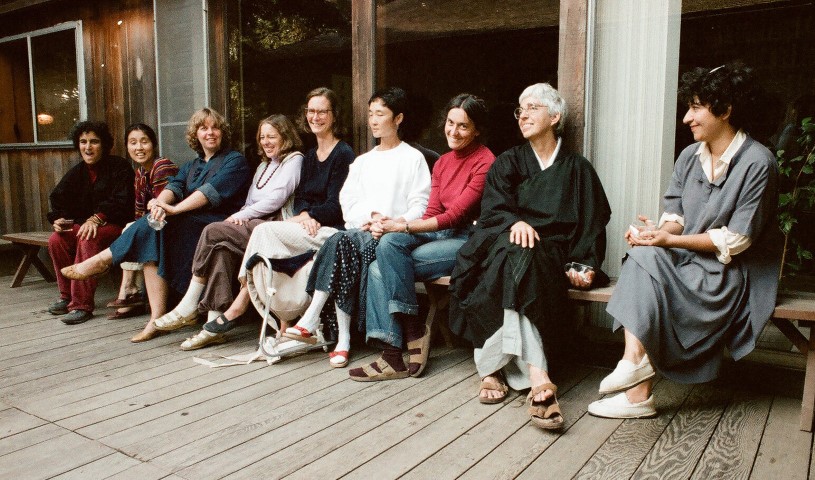 Left to right: Pam Chernoff, Mayumi Oda, Elizabeth Sawyer, Iva Jones, Chris Fortin, Rusa Chu, Amy Richmond, Katherine Thanas, and Gordi Yalda.
---

Pam went to this event




---
---