Joe Cohen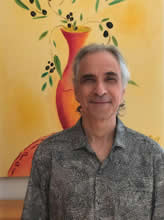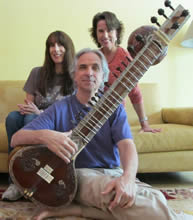 Cuke Podcasts with Joe 1 🔊 2 🔊
Joe Cohen is a fine musician and audiophile - see Lotus Group USA. He came to the SF Zen Center during the Shunryu Suzuki era. He writes, "I don't play instruments anymore. I have too many issues with my hands, but I am studying North Indian Classical singing – ever the optimist."
Audio Exotics in Hong Kong, an extreme high-end salon, comments on his work.
The Robb Report on the world's most expensive power cables showing his PranaWire Arhat Power Cable.
YouTube recordings of their Reference System from the listening position: (best heard with headphones).
All of the cables and power conditioning and most of the isolation devices are Joe's designs. He conceived of and oversaw the development of the Lotus Group Granada Loudspeaker shown which is featured in The Absolute Sound Magazine's coffee table book, The Illustrated History of High End Audio, Loudspeaker Edition.
---
A drawing and short poem by Phil Whalen sent to Joe in 1972.
---