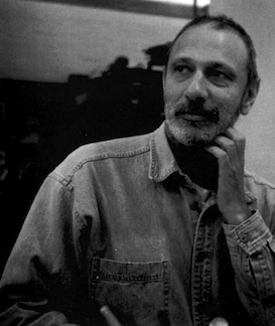 Interview with Rick Fields

Click here for Shunryu Suzuki Photo Archive images and links to all cuke.com pages on .
Memories of Suzuki-roshi by Rick Fields (from October '75 New Age Journal)
Rick Fields farewell in the Sangha News section
a Tricycle Interview with Rick on living with cancer
on Rick from the Existential Buddhist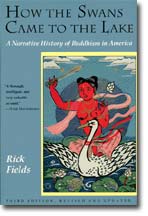 Rick Fields wrote How the Swans Came to the Lake: a narrative history of Buddhism in America (third edition, revised and updated). Shambhala, 1992. [A great and significant book in which Fields does a terrific job in describing Shunryu Suzuki and his teaching] Shambhala link.
a selection of poems from Fuck You Cancer & Other Poems
The Turquoise Bee: The Lovesongs of the Sixth Dalai Lama - co-authored by Rick Fields with art by Mayumi Oda like the cover of the Swans book above. (that's an Amazon link)
Instructions to the Cook: A Zen Master's Lessons in Living a Life That Matters
with Bernie Glassman
The Code of the Warrior in History, Myth, and Everyday Life