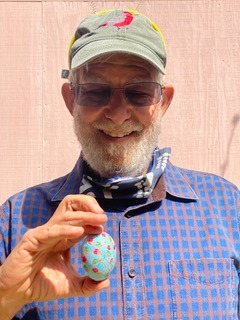 Bruce Fortin is the founding teacher of the Occidental Laguna Sangha

Cuke Podcast with Bruce Fortin

🔊

- May 28, 2020

Teacher's page on the Occidental Laguna Sangha site - get some of the lowdown on Bruce here.

Bruce has a Brief Memory of Shunryu Suzuki

Embers of Awakening: From Firestorms to Climate Healing - A documentary film Bruce has been involved with which has stories from 2017 Tubbs fire survivors situate a global climate crisis in Sonoma County, CA.

Bruce Fortin was ordained a Zen priest in 1977 at the San Francisco Zen Center. He is the founder and has been the guiding teacher at the Occidental Laguna Sangha in Sebastopol for twenty years. He has taught meditation in prisons, to Veterans, was the director of Hospice program in Sonoma country for many years, and is a psychotherapist in Private practice in Santa Rosa and Sebastopol. - from MindBodyOnline.com

I remember Bruce working with me at Green Gulch Farm in 1973 when I was the work leader and jisha. He had stories about being with Steve Gaskin at The Farm. He'd followed Gaskin to Tennessee and was the lawyer for the group. He had various roles at the SF Zen Center, one being the first director of The Neighborhood Foundation which the SFZC, under the leadership of Richard Baker, created in the mid seventies.