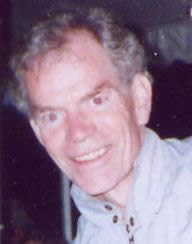 Ken's cuke interview
Ken's BOPS (Bureau of Public Secrets)
Nov. 2021 - featuring Ken's illustrated Travel Diaries
The BPS website features Ken Knabb's writings, his translations from Guy Debord and the Situationist International, and a large archive of material by and about Kenneth Rexroth.
Some BOPSecrets articles for the discerning Buddhist with Situationist leanings
Ken's autobio links
6-09-1999 - Ken's email on Crooked Cucumber
2002 - Mountains and Rivers Camping Trip Guidelines Etc
10-17-2011 - Ken Knabb of the incredible BOP Secrets on The Awakening in America (about the Occupy movement).
11/13/02 - Gary Snyder's article "Buddhist Anarchism" -- one of the first expressions of what later became known as "socially engaged Buddhism" -- is now online at http://www.bopsecrets.org/CF/garysnyder.htm . - thanks to Ken Knabb and his BUREAU OF PUBLIC SECRETS with a dynamite motto or whatever it is: "Making petrified conditions dance by singing them their own tune."
---
Search for Ken Knabb on the web. There's tons. - dc
---
1-24-14 - Ko Blix photos of party bidding Ken Knabb's home of 48 years farewell. See photo with Linda Hess, Liz Horowitz, Ken Knabb, Stan Dewey, Mel Weitsman on page four. Ko is on p.2, 6th row down on the left. Oh - that just depends on how they line up on your screen. I see Patrick McMahon soon after Mel et at. Ken says there were over 30 Berkeley ZC people.
Ken writes:
My photographer (and carpenter and Zen) friend Ko Blix has just posted a great bunch of photos from my recent house-leaving party, where we gave a fond and rousing farewell to the venerable ex-windmill cottage in Berkeley where I had lived for the last 48 years. We've added into the mix a few photos of the place from earlier years and a few from after the party when I had totally stripped and cleaned it. And since it was also my birthday party, we decided to include a few vintage non-cottage-related photos of me that people seemed to get a kick out of.
For simplicity's sake, we haven't labeled any of the photos, but I think you'll be able to figure out which are from the party and which are not, because the latter mostly date from times when the house interior was arranged differently and had fewer bookshelves, or when I had more facial hair and fewer wrinkles. Note the rather dramatic contrast at the very beginning of the album: a current photo shows two large trees in front of the house, but an earlier photo (1972) shows me and my girlfriend of the time standing in front of the house before either of those trees were twinkles in their parents' pinecones!
The friends at the party -- far too numerous to mention here individually -- are a truly wonderful and varied assortment of people. Some I know from Shimer College in Illinois (lots of Shimer alums moved to the Bay Area, especially during the sixties, and we still get together for brunch/discussion parties every few months). Others I know from various radical adventures, from the situationist scene of the 1970s to the recent Occupy movement. Many are from Berkeley Zen Center, where I practice regularly in addition to organizing BZC's twice-yearly backpacking retreats in Point Reyes. Some are neighbors; others are people I've worked with. One is my long-time car repairman; another is my new landlady. Many are fellow folk musicians with whom I play in various old-time jams and jug band parties; others I know through the French music connection, including the surprise guest with accordion whom some of you will recognize from her local appearances over the last twenty years with the wonderful Baguette Quartette. Several are people I know from various literature discussion groups (Proust, Shakespeare, classical Greeks) or because they are fellow Rexroth enthusiasts. A few are former girlfriends; others I've met more recently via online dating. Many are close friends; others are new acquaintances I hope to get to know better. In many cases we share several interests -- a Zen friend is also a folk musician, a radical friend is also into classic literature, etc. -- which means that many of them also know each other through a variety of serendipitous and sometimes surprising connections.
Even more than the Bay Area's many natural and cultural amenities, these people and others like them are the number-one reason I've chosen to live in Berkeley all these years, and why I'm so grateful that I will be able to continue living here.
Ko and I tried to get photos of everyone who came to the party, but in all the hubbub we missed a few. Apologies to those of you who slipped in and out without getting immortalized.
I hope you enjoy the photos, whether you were there or not. You can find them at http://www.flickr.com/photos/51017399@N00/sets/72157639967830735/
Cheers,
Ken
---
11-12-14 - Ken Knabb (Bureau of Public Secrets) will have a table at the Howard Zinn Bookfair, as will
more than 70 other radical groups and publishers:
Saturday, November 15, 10:00 a.m. to 6:00 p.m.
Mission High School, 3750 18th St., San Francisco
Ken will also be reading and discussing several of his books from
1:30 to 2:30 p.m. in the "Frida Kahlo" Room. There will be dozens
of other talks and panel discussions. See the complete schedule.
BUREAU OF PUBLIC SECRETS
POB 1044, Berkeley CA 94701