Click here for Shunryu Suzuki Photo Archive images and links to all cuke.com pages on .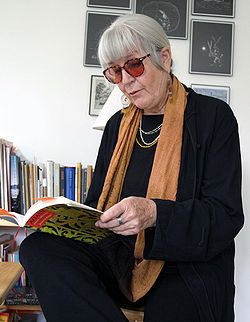 Cuke interview with Joanne Kyger (her later edit and original)

An interesting 1999 response to the interview when first posted - from an old Zen buddy who remembers Joanne and her first husband Gary Snyder as friends of his parents.

Joanne Shunryu Suzuki anecdote from Zen is Right Here.

Philip Whalen mentioned Joanne now and then such as in this brief memory. I'd hear she was the only woman he ever loved.

Joanne was one of the first people to sit with Shunryu Suzuki at Sokoji. As she says in her interview, his first student Bill McNeill got her to go. She was on the cliff with me at the Bolinas memorial for McNeill that Philip Whalen tells about at the end of his cuke interview. Two decades later she was at Philip's memorial. So many people mention her in the interviews here. Just write Kyger in the site search box on the home page. Suzuki does, Ginsberg, Sterling Bunnell, Dave Haselwood, an on an on. I DC used to visit Joanne and Don in Bolinas when I lived there with Liz and later too. I remember when Peter Warshall was with her for years back when I was first around. She was always generous with her time and pleasant to be with. Michael Katz informed me of her passing with the comment:

Sad to hear she died on Tuesday - Such an honest and wonderful person

NY Times obit for Joanne - thanks for sending John Steiner and for your cooment Jane Hirshfield:

I knew her just a little, and her great kindness is what stepped forward for me, when I heard this news. And of course, the poems. I'm really glad to see the NY Times gave her an obituary, even if even that was couched in terms of her relationships more than her own merits.

See Joanne's great poem Destruction below
---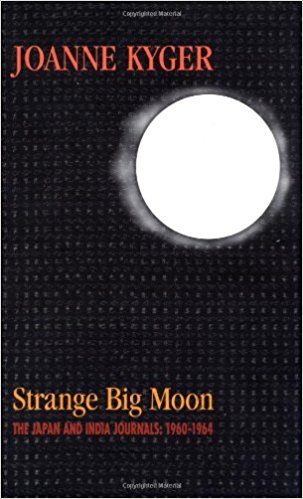 One of Joanne's many books, but from her journals, not a book of poetry. Would love to get a copy of it or best an online version which doesn't seem to exist. Maybe later.
Here's her Amazon page
Joanne on the Poetry Foundation site
Joanne Kyger, trailblazing Beat poet, dies at 82 - from SF Gate
Joanne Kyger, poet influenced by Zen Buddhism, dies at 82 Lion's Roar
Ten Lovely Poems by Joanne Kyger - on McClure Manzarek site
Electronic Poetry Center page for Joanne with lots of her work
Voices from the American Land page for Joanne with the photo of her with her partner of many years, Don Guravich
Joanne Kyger eight poems - from Tom Clark's Beyond the Pale blog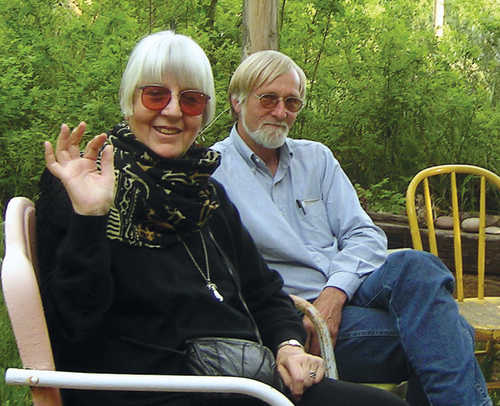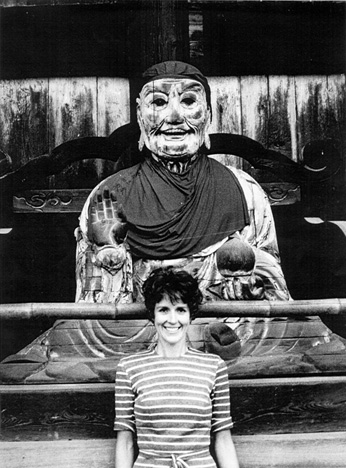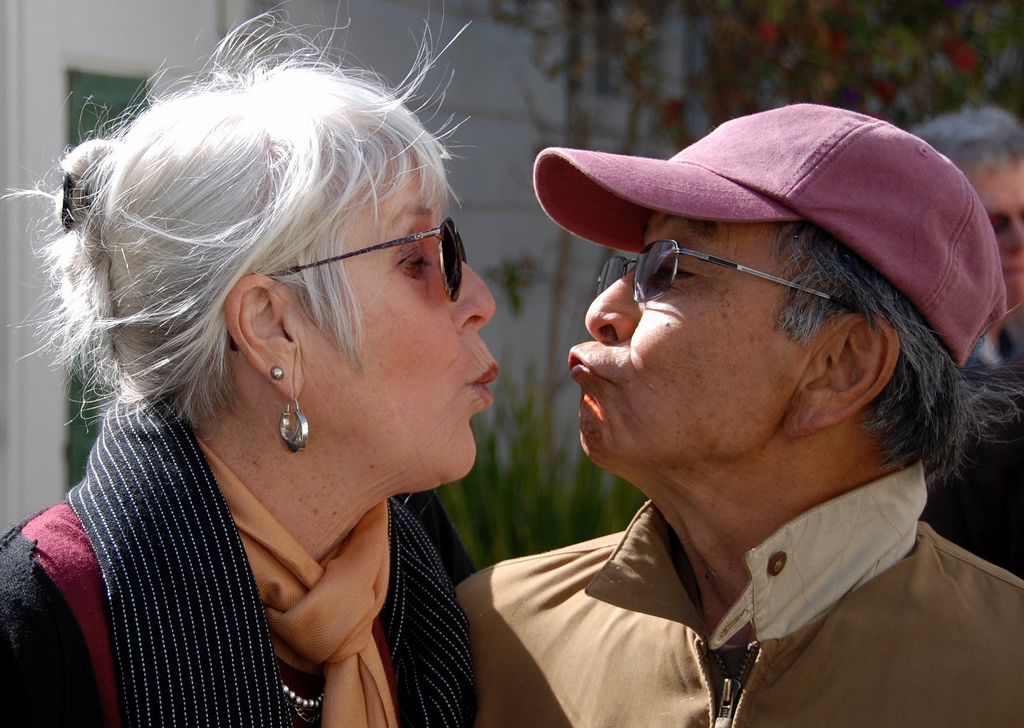 With fellow Bolinas resident and artist, Arthur Okamura
I could keep going on for days just adding photos and links and memories about Joanne but that's enough for now. Look on the web. Farewell dear friend. - dc
---
Destruction by Joanne Kyger

First of all do you remember the way a bear goes through
a cabin when nobody is home? He goes through
the front door. I mean he really goes through it. Then
he takes the cupboard off the wall and eats a can of lard.

He eats all the apples, limes, dates, bottled decaffeinated
coffee, and 35 pounds of granola. The asparagus soup cans
fall to the floor. Yum! He chomps up Norwegian crackers
stashed for the winter. And the bouillon, salt, pepper,
paprika, garlic, onions, potatoes.

He rips the Green Tara
poster from the wall. Tries the Coleman Mustard. Spills
the ink, tracks in the flour. Goes up stairs and takes
a shit. Rips open the water bed, eats the incense and
drinks the perfume. Knocks over the Japanese tansu
and the Persian miniature of a man on horseback watching
a woman bathing.

Knocks Shelter, Whole Earth Catalogue,
Planet Drum, Northern Mists, Truck Tracks, and
Women's Sports into the oozing water bed mess.

He goes
down stairs and out the back wall. He keeps on going
for a long way and finds a good cave to sleep it all off.
Luckily he ate the whole medicine cabinet, including stash
of LSD, Peyote, Psilocybin, Amanita, Benzedrine, Valium
and aspirin.

***
thanks Michael Katz for sending this great poem. - DC