Chris Pirsig
Nov. 28th, 1956 - Nov. 17, 1979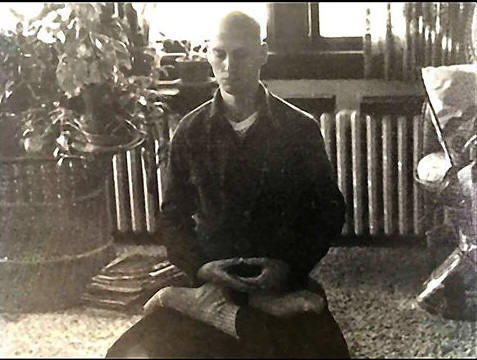 Chris Pirsig was a student at the SFZC. I got to know him when he was at Green Gulch Farm. I called him Submarine because he liked to go climb into his sleeping bag. He was fairly quiet and introspective and got along with everyone. He was the kid on the back of the motorcycle riding with his dad across America in Zen and the Art of Motorcycle Maintenance.
Chris' stepmother, Wendy Pirsig, sent the following materials
1977-99 - Chris Pirsig letters to Robert M. Pirsig
1979 - Edited journal, photos, funeral
1979 - Chris Pirsig funeral program
1979 - Chris Pirsig Ashes Ceremony
Dainin Katagiri to Chris Pirsig for his birthday, 1976 and a 1978 postcard
***********
And We'll Miss You - a song written by DC for Chris after his funeral
San Francisco Chronicle clipping and two b/w photos below from this Facebook page for Zen and the Art...
There are a few errors in the story. Richard Baker was abbot of the SF Zen Center, not the director. Nancy Pirsig was a member of the Minneapolis Zen Center, not the head. Maybe she had some position at the time that the writer interpreted as head of it.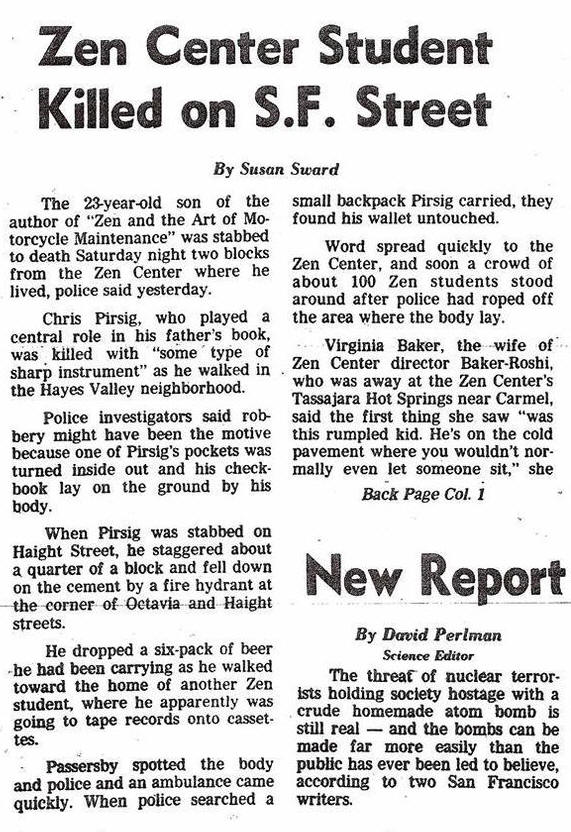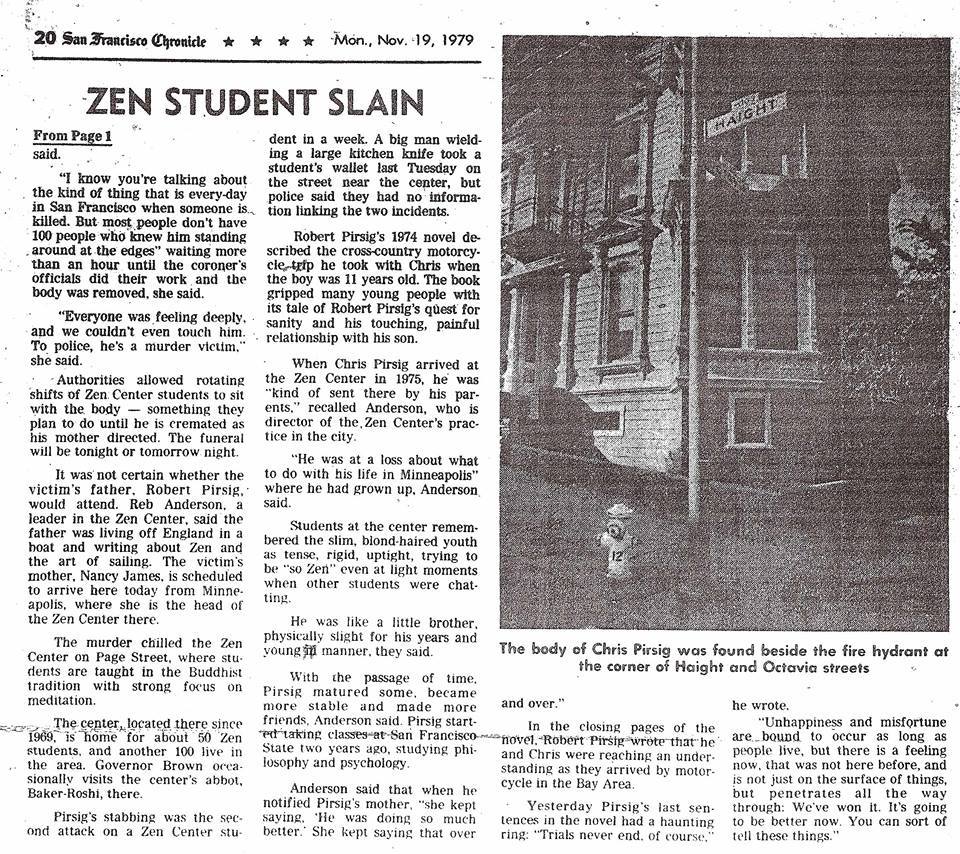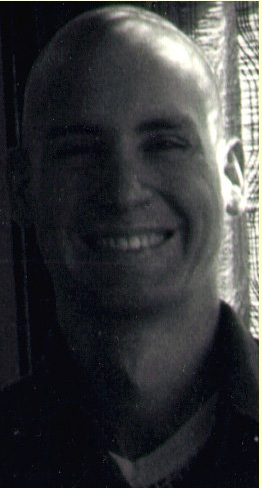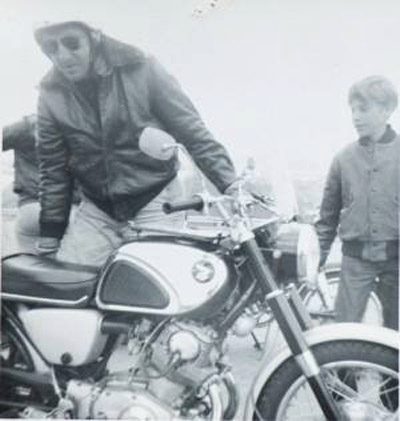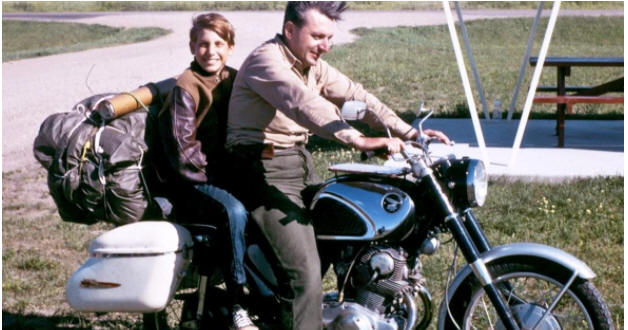 1968 on the road - from OBITUARY in The Times for Robert Pirsig
Reclusive philosopher and writer whose first book was rejected by 121 publishers but went on to sell more than five million copies.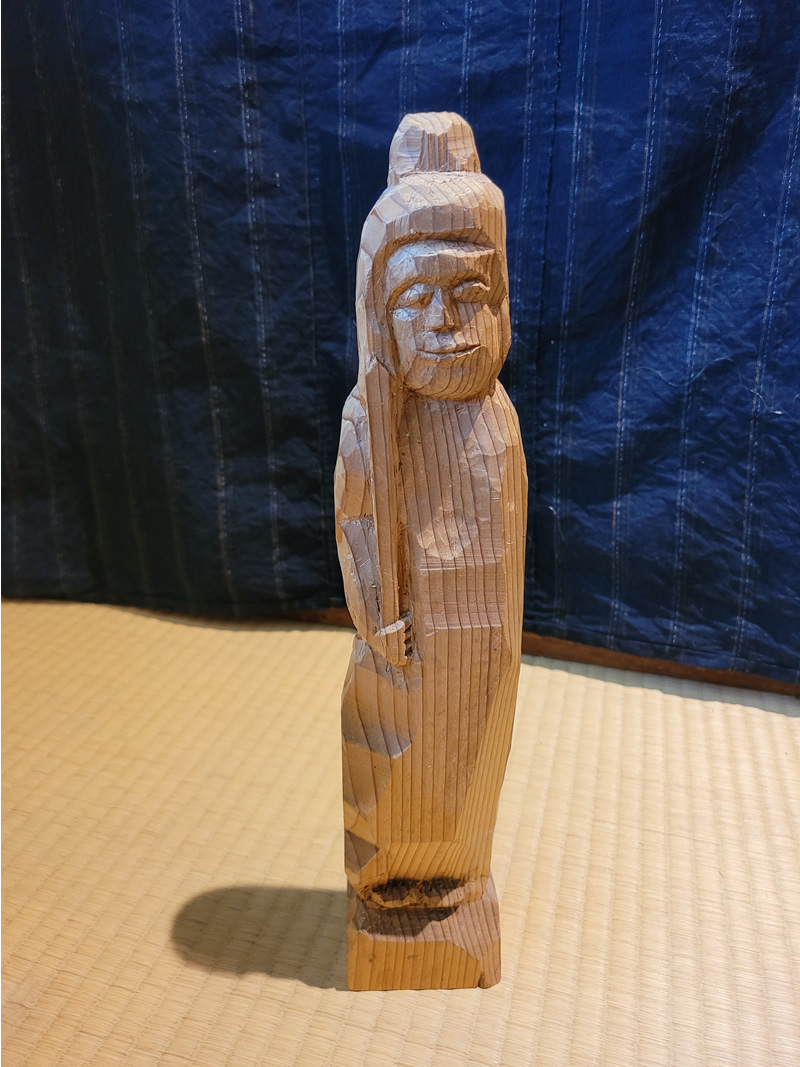 ---