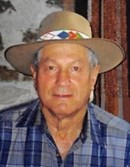 Just learned that dear friend Eldon Pura died on April 24, 2018. Back in the early Zen days, he was a popular visitor. I first met Eldon in the spring of 1971 when he came in with a large D9 caterpillar tractor, a big one that took him hours to just bring it in over that road on a trailer. He built a large burm across in the creek out by Grasshopper Flats - to divert the water away from the edge on our side so the banks wouldn't erode when the creek was high. As I recall, we called it a dam but it didn't go all the way across, leaving a channel for the creek on the far side of that wide stretch where the creek fanned out. We could drive a truck on top of it and dump rocks down the side. He had an electrical business in Greenfield as well.
Eldon would come in just to visit sometimes for a few hours, use the baths, and chat with students. It would be guest season or interim so we'd be eating outside and he might join us. He'd always bring a gallon of his homemade wine and had a hard time remembering we couldn't drink alcohol there. But he could. He had that wholesome Italian relationship to wine - just part of life, didn't drink too much or act bad. His parents were from an Italian speaking part of Switzerland and we thought of him as Italian American. Eldon made wine at his farm and would invite students to come help him crush the grapes with their feet and so forth. A few took him up on it, staying up all night. I never did that but I'd drop by there to say hello now and then including years later if I was driving down or up 101.
Eldon was about as good-natured and friendly as a person could be. I'm glad he lived a long life. - DC

Click here for Shunryu Suzuki Photo Archive images and links to all cuke.com pages on .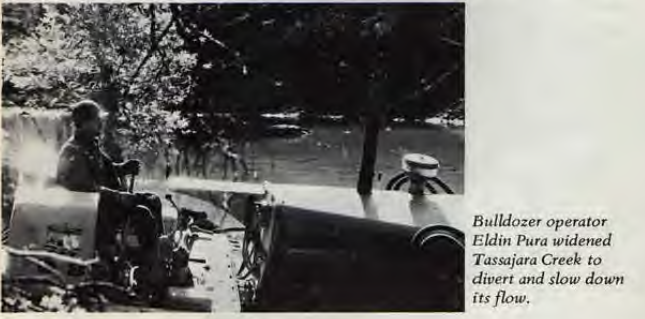 From the Winter 1970 Windbell (70-1)
---
Obituary for Eldon on Legacy.com
Greenfield - Eldon W. Pura, 93 of Greenfield passed away on April 24, 2018. He was born in Salinas August 9, 1924 to Swiss immigrants, Anselmo and Elvezia Barrera Pura from Canton, Ticino, Switzerland.
The family moved their dairy operation to Greenfield in 1927 when they herded the dairy animals down the 101 highway. Eldon lived on the Greenfield Ranch property until his passing day. He loved the many personal and festive events celebrated on the family farm.
As a young man, Eldon was involved in the family dairy operation. In the late 1940's the family converted the property to a row crop operation growing sugar beets, carrots and many other vegetables. When the time came to either enlarge his farming operation or move on to something else, he decided to go into the Heavy Equipment and Land Leveling Business. He was a top notch operator on his Letourneau Super C Tournapull. His next business venture was to become an Electrical Contractor, which he was involved in almost to his last days. He worked on houses, businesses, farms, agriculture water pumps and industries up and down the valley. Eldon was a Mechanical Wizard. He was able to fix or fabricate almost anything that was needed on or off the farm.
In the late 40's at a Swiss Italian Celebration in Modesto, Calif. Eldon met his future bride, Virginia DeMichelis. They were married on January 21, 1951 in Gilroy, Calif. Virginia passed away in 2013.
He enjoyed fishing, from Alaska to the local streams of the Ventana Wilderness. He hunted for deer and Elk as well. Birdwatching was a favorite past time. He searched the jungles of Ecuador, the deserts of Mexico and throughout California. Boy Scout Leadership was another passion; his mentoring skills helped to facilitate the boys to become terrific young men, Eagle Scouts and beyond. Those boy scouts remember him today for his leadership skills and devotion to their success as adult men. Eldon served on the Greenfield Parks and Recreation Board of the Greenfield Oak Park and participated in the Salinas Elks for a few years. Eldon served in the National Guard and was a member of the 149th Armor Regiment.
He had an inherent affirmation for wine making, bartering electrical work for his local vineyard. His wines were award winning throughout the valley fairs. This skill was passed down from generation to generation. He loved to travel to Switzerland and Italy to visit his aunts, uncles and cousins.
He is survived by his son, Jeremy Pura and wife, Lynn; daughter, Heidi Lustenberger and husband Dale; 6 grandchildren and 1 great grandchild.
In lieu of flowers the family would appreciate donations to the VNA Hospice of Salinas and Monterey or Mission San Antonio.
Friends and Family are invited to a Memorial for Eldon, which will be held at the Eldon Pura Ranch on Thursday, July 12, 2018 from 12:00 p.m. to 3:00 p.m.
Arrangements were entrusted to Eddington Funeral Services, 429 Bassett St., King City, (831) 385-5400,www.EFS-Cares.com .
Published in The Salinas Californian from July 7 to July 11, 2018