cuke.com - Shunryu Suzuki Index - WHAT'S NEW - table of contents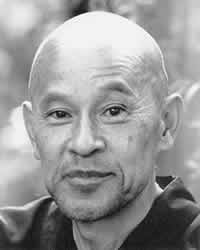 Elizabeth Sawyer on Haridas Baba
Elizabeth Sawyer cuke page Baba Hari Das dot org
---
---
12-23-13 - HERE ARE SOME NICE PHOTOS OF BABA HARI DASS. HE SEEMS TO HAVE HAD A STROKE HOWEVER HIS CAREGIVERS ARE NOT SAYING THIS. THEY ARE CALLING IT A "NEUROLOGICAL EVENT". THIS IS THE FIRST TIME THEY HAVE SENT PICTURES.

MA RENU (RUTH HORSTING) HIS AND MY EARLY SPIRITUAL BENEFACTOR DIED ABOUT 10 YEARS AGO. SHE SUPPORTED ME FOR THE YEAR THAT I LIVED WITH HER AND BABAJI AND MAHENDRA AND BONDANA (BARBARA HURLEY) IN SEA RANCH AND SHE PAID FOR MY FIRST TRAINING PERIOD AT TASSAJARA. I WENT TO HER FUNERAL AT MOUNT MADONNA AND RAN INTO NANCY AND JOHN JUNGERMAN WHO WERE THERE WITH THEIR SONS MAHENDRA (MARK) AND RAJA (ROGER) WHO BOTH STUDIED WITH BABAJI. ALL OF KNOW EACH OTHER FROM DAVIS.

BABAJI DID NOT RECOGNIZE ME! HE WAS SUCH A SIGNIFICANT PART OF MY LIFE AND WAS INSTRUMENTAL IN MY DECISION TO RETURN TO ZEN CENTER. I WAS 22 WHEN I LEFT ZEN CENTER TO STUDY WITH HIM AND 23 WHEN I RETURNED RIGHT AFTER SUZUKI-ROSHI DIED. I WENT STRAIGHT TO TASSAJARA AND MET KEN THERE THE SUMMER THAT KATAGIRI-ROSHI WAS LEAVING TO START HIS OWN ZEN CENTER IN MINNESOTA.

BABAJI WAS A GOOD PERSON, A VERY GOOD TEACHER, A MENCH, AND A VERY INTERESTING HUMAN BEING. IT HAS PROBABLY BEEN MORE THAT 50 YEARS SINCE HE TOOK HIS VOW OF SILENCE.
---