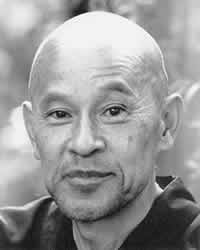 cuke.com - an archival site on the life and world of Shunryu Suzuki and those who knew him.
check home for more links what's new Basic info on Shunryu Suzuki Suzuki lectures donate to this site table of contents bibliography interviews articles/excerpts Cuke Sangha News SFZC Dchad Misc Current Events Thank You and OK! links comments SFZC table of contents and more if you look around
On Death and Dying
Felo de se Home Santhara - an alternative
Zen Aluminati
Dchad quick response to Loring
With more on Joan H., Loring response to
Dchad response to
Loring to Dchad on Santhara
Dchad to Loring mentioning suicide in response to
An Email from Loring Palmer in Response to
Dchad Misc On the deaths of two
---
---
Not much time. Quick comments.
Appreciate your input here.

One negative - I hate that word roshi - it stinks. To me she's Joan. Just remember that when you use it it gives me the creeps. But that's not the subject.
The Joan death story is great and proves my point - that we immediately think of drugs and not the natural organic traditional method of terminating intake of solids and liquids. I want to talk to her about this. This needs to be discussed and brought out so that people realize this is an option so that they don't think that drugs is the only option.
Karma wise I'd be careful about thinking that's something that can be codified. Sogyul quotes that lama who was in Vancouver who's so famous - I forget - as saying that in cases like this it's karma neutral. I agree with you on suicide but this isn't really the same - it's giving death a little assist. But everything is case by case. To me there are really no rules.
Thanks for the Buddha tolerance of suicide in some cases info - please source it. I want that.

Gotta run. Thanks.

d

---
---
On Death and Dying
Felo de se Home Santhara - an alternative
Zen Aluminati What's New