cuke.com - Shunryu Suzuki Index - WHAT'S NEW - table of contents
DC Family home page - New Family page - Family photos
Family and Friends photos
---
---
This is one of those pages with more intentions than posts but I'm glad it at least has these photos. More to come. - DC
---
Here are two good photos of a bunch of us at home in Fort Worth after Ahdel's Memorial
---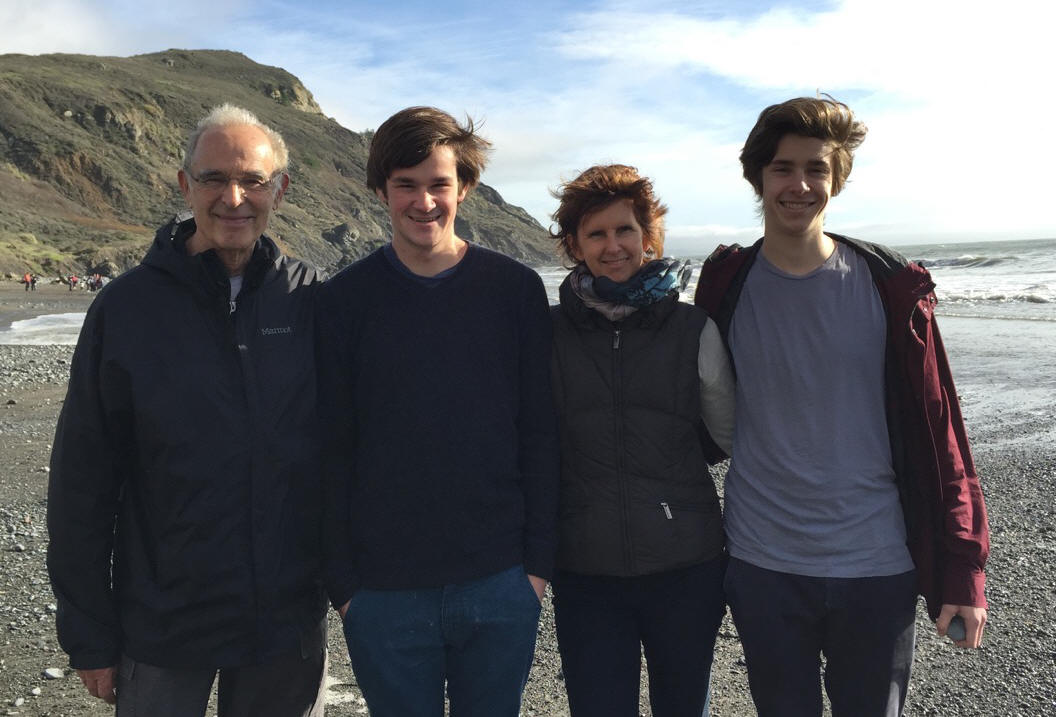 Muir Beach on Sunday, shortest day of the year—our old stomping ground. - writes Jenny
Michael Katz on the left, Austin 18, senior in high school and applying to colleges, his wife Jenny Wunderly, Bowen at right edge, turning 21 on January 1st, 2015 - 3rd year of college.
Michael has been a close friend of mine since the seventies and literary agent and key advisor though all shortcomings of the site are entirely someone else's fault. Here's a cuke page for Jenny.
---
6-30-14 - Michael Katz and John Tarrant, founder and head teacher of the Pacific Zen Institute. They're standing in front of Michael and Jenny's sheep barn.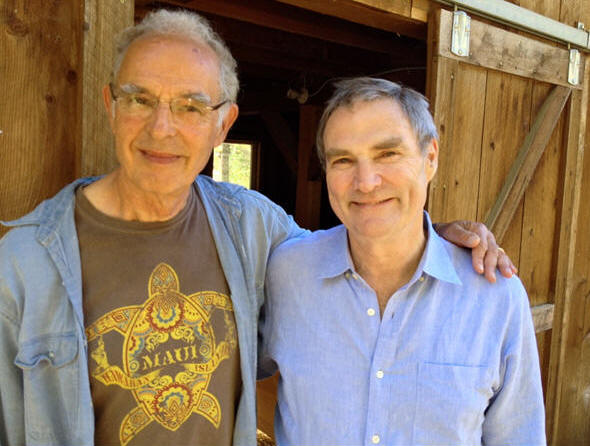 ---