Others Write or Contribute something
---
Gene DeSmidt
Gene is an old friend who has done a lot of building at Tassajara. -dc
the small photos on this page are thumbnails - click on them to enlarge
---
10-03-18 - Recordings of some of Gene's songs including two recorded by Marty Balin
9-30-18 Gene on Marty Balin who died yesterday
Gene's The Story of Indian Bones (found at Tassajara) PDF from Winter 1995 Wind Bell - read it on his site in the Tassajara Project section - posted also on Esselen Indians page
---
3-31-05 - A note on Michael Wynn RIP
---
8-02-08 - After the fire photos from Tassajara
PLEASE VIEW A FEW SHOTS I TOOK IN TASSAJARA LAST MONDAY.
THIS BEAUTIFUL PLACE IS BLESSED....FOR SURE.
A GREEN ISLAND IN A SEA OF ASHES AND SOOT.
BACK IN BUSINESS AUGUST 3RD....STILL PEACEFUL.
THE RIDE IN WILL CHANGE YOUR VIEW OF MOTHER NATURE

Hope Springs

Post Beam

Tass Road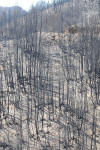 Tass Shadows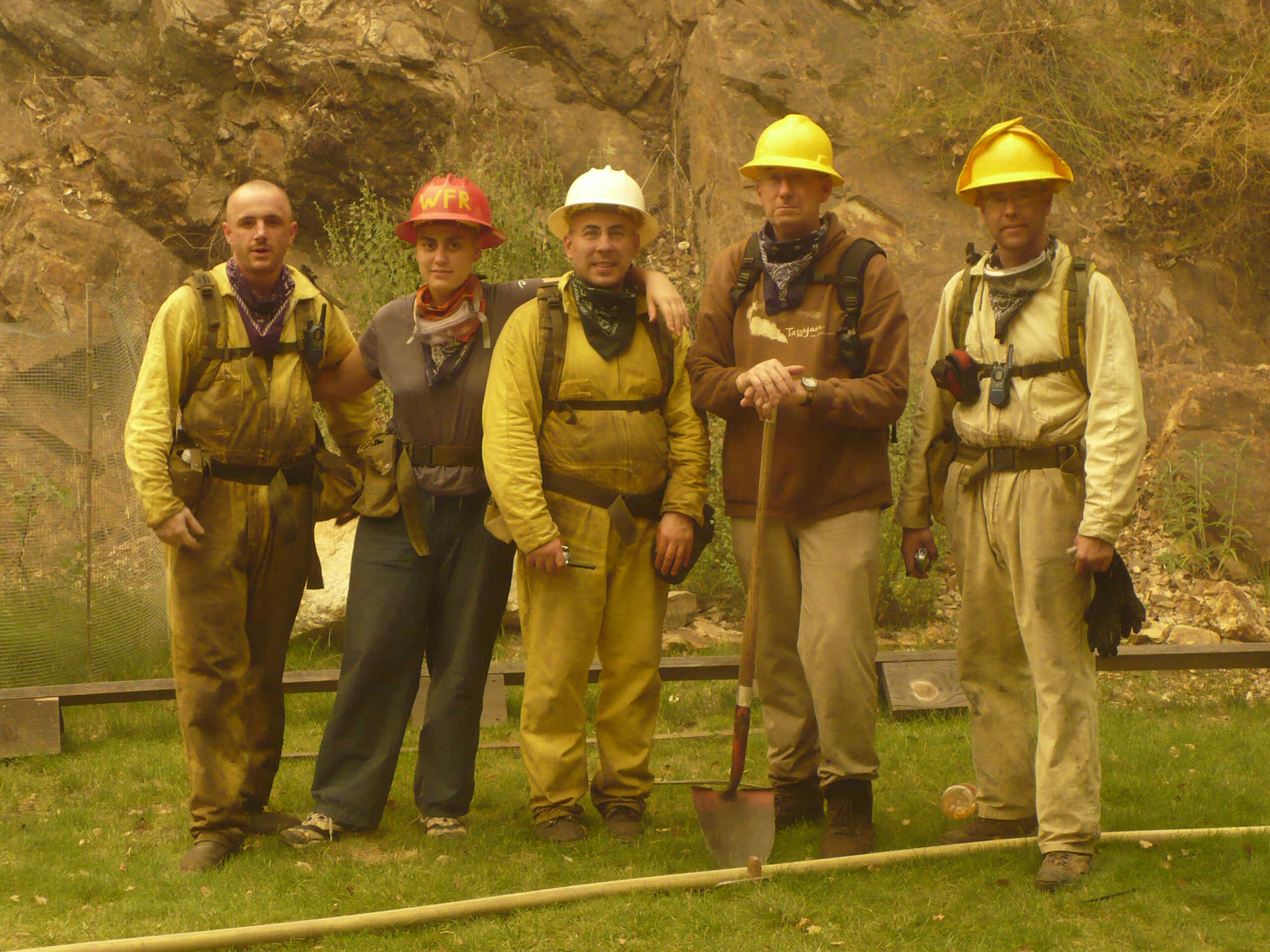 And about this photo (not by Gene) he writes this poem:
THEY ARE NOT HEROES
JUST 5 PRACTICING ZEN MONKS.....
IN DIFFERENT ROBES !
---
4-25-08 - Two photos from Tassajara from Gene DeSmidt

"ARRANGE THE WOODEN
RAFTERS...TO ALLOW THE TREE
TO GROW THROUGH THE ROOF !"
zEN mAN (observing a new roof at Tassajara Zen Monastery up at the shop being built with a huge hole for 2 Sycamore tree sections to continue their search for the sky)
---

" SUCH A SMALL TRICKLE
OF PURE WATER CAN CREATE
NEAR PERFECT CIRCLES !"
zEN mAN (observing a minor amount of the creek passing through an ancient rivulet carved into a sandstone rock making continual round ripples...projecting outward ...... occurring in the springtime near the walking bridge at Tassajara Zen Monastery)
---
A Picture and a Poem from Gene DeSmidt
---
Fall 1993 Wind Bell with piece by Gene on Tassajara Bath deconstruction
---

A photo of the Tassajara waterfall he sent in 2006.
---
and, Gene adds, if you need a vacation:
http://vrbo.com/119803 or
http://vrbo.com/170105
Search for "desmidt" in the site search box on the Home or What's New pages for more links to something on Gene.