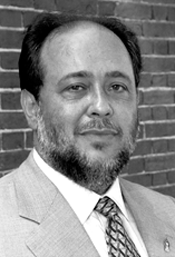 Sam Bercholz
---
Sam Bercholz is the founder of Shambhala Publications (publisher of two of my books). I remember buying books from him in the sixties at his little hole-in-the-wall store on Telegraph Avenue in Berkeley. - dc
---
Sam's page on Shambhala Pubs site
---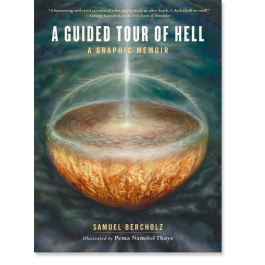 12-13-16 - Sam's new book
A Guided Tour of Hell
A Graphic Memoir
by Samuel Bercholz
illustrated by Pema Namdol Thaye
Read more from Sam and Shambhala below
---
Henry Schaeffer and Sam Bercholz talk: On Rinpoche and Roshi
---
Sam Bercholz on Bodhicitta - Video
---
12-08-13 - When Trungpa Rinpoche met Suzuki Roshi More on CTR Chronicles from Sam Bercholz with Hazel Bercholz
---
12-07-13 - Teaching Stories: In this seven minute audio clip, Sam Bercholz describes the events surrounding Suzuki Roshi's funeral, including Rinpoche's comments about appointing a dharma heir, and the coming of the future buddha, Maitreya.
Want to get a transcript of this Bercholz material. - dc
---
10-03-13 - Alan Watts and Chogyam Trungpa as told by Sam Bercholz - from the Chronicles Project. [audio]
Sam and I were talking about mysterious events surrounding the death of Alan Watts and he told me that Trungpa was with Alan earlier that evening. He said that Trungpa loved Alan Watts' books and thought he must be enlightened - until he met him - though that didn't diminish Trungpa's respect for Watts and his work.
Sam said he went to Sokoji and heard Shunryu Suzuki speak, liked Suzuki but didn't go back because he didn't like the vibes of the people there, mainly one person. He went on to become a close disciple of Chogyam Trungpa. - dc
Here's an interview also from the Chronicles Project with Sam and Henry Schaeffer posted earlier on cuke. Made a cuke page for Henry cause he's in cuke here and there and fixed a number of misspellings of his name.
Stole this mini bio of Trungpa from the home page of the Chronicles Project.
Alan Watts dot org - the excellent archival site run by Alan Watts' son Mark.
---
Sam on A Guided Tour of Hell: The writing of this memoir has been a humbling pilgrimage. In the end, this book is not so much a literary work as a record of my journey and what can possibly be learned from it. I do not claim to present a textbook portrayal of the Buddhist underworld, nor do I seek to convince you that the afterlife exists. And my story is certainly not meant to frighten anyone, though people may be startled by it. It is simply my hope that any insights contained in this book and its extraordinary artworks will help those who are experiencing hell on earth—and hell in their own minds—to find relief and liberation.
Shambhala statement: It is our distinct pleasure to announce the publication of A Guided Tour of Hell, the daring, bold, graphic, and thrilling personal account of Shambhala Publications' founder and former publisher, Sam Bercholz. A Guided Tour of Hell details, through stunning artwork by master Tibetan artist Pema Namdol Thaye and remarkable storytelling, Sam's descent into the underworld following heart surgery. There, Sam is surprised to find himself in the lowest realms of karmic rebirth, where he is sent to gain insight into human suffering.