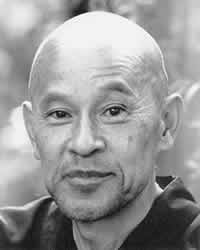 cuke.com - an archival site on the life and world of Shunryu Suzuki and those who knew him and anything else DC feels like - originally a site for Crooked Cucumber: the Life and Zen Teaching of Shunryu Suzuki - not crookedcuke.com
| home| what was new | table of contents | Shunryu Suzuki Index | donate | DC Writings |
People in cuke.com, a hub of sorts - started 4-13-11

People Index or link pages - for more people, see Interviews, Brief Memories, Suzuki Stories, Links, Comments, and a few other places for some stragglers.
Katharine Cook
Cuke Interview with Katharine which includes
March 2008 knee replacement email

A Green Gulch experience involving pottery and power sent in early 2008
Incantation for People Tending the Watershed - January, 2008)
Because There was Lagunitas School
A Tassajara Story involving a late night return - sent in early 2008
Taking the High Road, Long Road In - posted 11-26-14
Summers by Lake Water - posted 12-11-14
---
I write an column for the West Marin Commons forum
on a variety of topics related to ecology and economy. . . I'll send
you an example.  mkc
Pretty good.  Love living in this small town nestled between Tomales
Bay and the Pacific Ocean.  Great bookstore, Geography of Hope
Conference every other year, Amber & son Simon close by.  Switching my
focus from mainly ecological restoration to writing. . .happily
working with the Marin Carbon Project:  www.marincarbonproject.org who
are at the exciting cutting edge reducing global warming by planting
pastures of native perennial grasses that bring down CO2 from the
atmosphere and store it as usable carbon in the soil. . . .while at
the same time providing local food. . .

- posted 11-26-14
---
---
9-24-13 - Minding the Earth, Walking by Katharine Cook
---
5-11-13 - Florales Ludi: Festival of Flowers with Games by Katharine Cook
---
9-06-12 - My Love letter to Plum Village: Thay Nhat Hanh and the Brocade Fan - by Katharine Cook
---
9-02-12 - Katharine Cook and Peter Martinelli radio interview, - Festival of First Fruits, is on this page of Pt. Reyes' KWNR's site
---
6-29-12 - Update on Katharine Cook. Katharine has moved to Pt. Reyes Station, CA from San Rafael 3 years ago, drawn by the natural beauty of the place, vibrant community and other Zen friends -- i.e., Stuart Kutchins, Bing Gong. Her daughter Amber had been living out here for some time. Main activities have been writing for the West Marin Citizen, covering the annual Bioneers Conference, which takes place in San Rafael each October, writing poetry and gardening, hosting radio programs for KWMR. Currently working on an article about Suzuki Roshi's gardens at Tassajara for the Citizen. Hoping to publish first poetry collection soon.
She was able to bring John Liu, the leading international ecologist and film-maker who opened Bioneers 2011, to Pt. Reyes for a conference, and will be continuing to contribute to the Geography of Hope events sponsored ty Pt. Reyes Books. Putting "ecological value and function before an economy based on the production of goods and services" has become her mantra. Her joy is growing heirloom flowers and perennial grasses. Reach her at katharine.cook[at]gmail.com"
---
---
There's a lot of old material that's as good as new if you haven't read it. -DC
---
contact DC at <dchad@cuke.com>
---