Click here for Shunryu Suzuki Photo Archive images and links to all cuke.com pages on .
Interview with Silas with neat photos

Calligraphy given to Silas by Sotan Tatsugami when Silas was shuso at Tassajara

Given to Christina Huggins and David Cohen by Silas Hoadley after he performed their wedding ceremony using language he'd learned from Suzuki.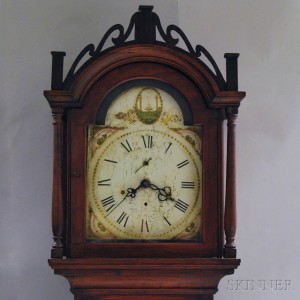 Here's what one of his direct ancestors of the same name is famous for - Silas Hoadley Clocks.

Thinking of Silas who was so important in the formative years of the SFZC.
We're still in touch but it's been some years since I visited with him in Port Townsend. Hi Silas.
posted this on Silas and his namesake on cuke blog 12-08-15