Click here for Shunryu Suzuki Photo Archive images and links to all cuke.com pages on .

Creative Harmonics - Rowena's website

Books by Rowena Kryder - Amazon list

Rowena Kryder bio - books by and about
---
10-15-14 - Rowena Pattee Kryder passed away on October 11th.
This past weekend, Rowena passed on after a long and valiant struggle with illness. She was in Reno, Nevada, her recent home. She worked tirelessly as an artist, teacher, thinker, visionary, feminist, mother, sister and daughter. Her work and her spirit will continue to provoke creativity in all those who come into contact with it. There was a retrospective exhibition of her art in Pennsylvania, organized by her close student and friend Gayle Dulcey and other friends. Rowena was extremely pleased to see pieces from her earliest years to her most recent creations on display in one place.
Rowena remained determined until the end to ensure that her vision and work-expressed through countless works of art, books, articles, and cards-will continue to inspire.
She is survived by her sons Miles and Charlie, and their spouses Deepti and Vaughan, as well as her brothers Dick and Mark, their spouses Karen and Sandy, and the granddaughter Vishaala.
Lovingly,
Rowena's Family
We have received news from Rowena's sons that she passed away on Saturday, October 11, in Reno. NV. A memorial service will be planned. We will send out notification when we learn the details. Even as we grieve Rowena's absence, let's also celebrate the extraordinary gifts she has shared with us through her boundless genius and creativity. May her legacy live on.
Blessings,
Gayle Dulcey and the Friends of Rowena
- thanks Paul Shippee
Farewell Rowena. See you in my visions. - DC
---
9-14-14 - There will be a viewing of Rowena Pattee Kryder's art later this month in Pipersville, Pennsylvania, USA. Here's the invite.
---
9-07-14 - Visionary Artist Rowena needs our help
One of Suzuki Roshi's early students, Rowena (Leary) Pattee Kryder is in poor health and reaching out for assistance, both financial and help in finding an assisted living facility:
---
On Shunryu Suzuki by Rowena Pattee Kryder
MEMORIES OF SUZUKI Roshi FROM WIND BELL AND DC FILES - #25 - Rowena Pattee Kryder
---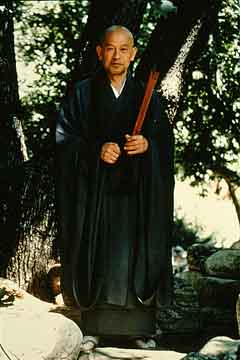 Roweena (Leary) Pattee is the person responsible for the color photo of Suzuki Roshi that you see everywhere at SFZC (and for sale in the bookstore). My husband James and I visited her at her home in the East Bay sometime in the early 70s—probably 1973-74, and at that time she showed us this photo she had taken. We convinced her to let us have a copy, and later she allowed us to give it to SFZC. It is important to remember that she is the source of the best color photo of Suzuki Roshi that we have (as far as I know). - Layla Bockhorst Smith - 8-14-14
---
---
This page created as her name came up recently among folks emailing about Reed oral history, work being done by John Sheehy. If you want to contact John about Reed just shoot an email to dchad[at]cuke[dot]com.
And here's the cuke Reed page where Rowena studied with Lloyd Reynolds
---
Email received January 2018
I have a book and deck of cards created by Rowena.
I was in internet to write for her to say:
Thank you, was a great and amazing job!!!
I hope that she receive this message from Earth, Brazil...
We are connected here and other worlds.
Sorry my bad English...
Marcio Fialho Sengik
---
Go to the site search box on Home or What's New page to search for many instances of Rowena on cuke.