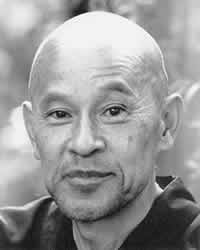 cuke.com - an archival site on the life and world of Shunryu Suzuki and those who knew him and anything else DC feels like - originally a site for Crooked Cucumber: the Life and Zen Teaching of Shunryu Suzuki - not crookedcuke.com
| home| what was new | table of contents | Shunryu Suzuki Index | donate | DC Writings |
People in cuke.com, a hub of sorts - started 4-13-11

People Index or link pages - for more people, see Interviews, Brief Memories, Suzuki Stories, Links, Comments, CukeSanghaNews, and a few other places for some stragglers.

Nanao Sakaki
Interview with Nanao Sakaki

Click here for Shunryu Suzuki Photo Archive images and links to all cuke.com pages on .
Brief memory of Shunryu Suzuki
Nanao Sakaki memorial page with lots of links
A Love Letter by Nanao Sakaki
---
12-03-14 - Nanao Sakaki and Allen Ginsberg on KGNU Boulder 1982
---
2-04-14 - Byron Black wrote about Nanao Sakaki.
---
5-04-13 - How to Live on the Planet Earth: A Celebration of Nanao Sakaki
Fri May 10 2013 7:00 PM
McRoskey Mattress Company 1687 Market St., San Francisco
Here's a page for the late Nanao's new poetry collection on the Poems from the Gulf of Maine blog.
---
12-03-12 - How To Live on the Planet Earth
Collected Poems of Nanao Sakaki
foreword by Gary Snyder
edited by Gary Lawless
Blackberry Books
Nobleboro, Maine
Jan. 1, 2013
304 pages
$16.95 paperback
Read about it on Ginsberg Project
---
9-24-12 - Remembering Nanao Sakaki - thanks Andrew Main (who mentioned that the recent Kishizawa story triggered memory of Nanao)
Sakaki, Nanao has three poetry books listed on Amazon.com

(his page there including other books he's in) :

Let's Eat Stars, Break the Mirror: the Poems of Nanao Sakaki (with illustrations by Gary Snyder)- out of print, and Real Play: Poetry and Drama (Tooth of Times) - out of print. He translated poems by Issa Kobayashi and that book is called Inch by Inch: 45 Poems by Issa (La Alameda). There's a book by Gary Lawless with many contributions from various people on Nanao called Nanao or Never: Nanao Sakaki Walks Earth A. I don't understand the "Earth A" part but the title gave me the idea for the title of this piece. These books are published by Blackberry except the two otherwise noted. See Interview with Nanao Sakaki, godfather of Japanese Hippies.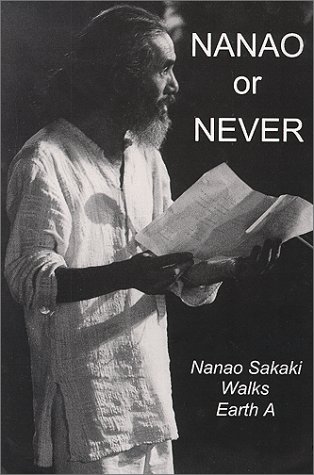 ---
---
There's a lot of old material that's as good as new if you haven't read it. -DC
---
contact DC at <dchad@cuke.com>
---