cuke.com - what's new | table of contents | Shunryu Suzuki Index | donate

People Index - also see Interviews, Brief Memories, Suzuki Stories, Links, Comments, and here and there
Barbara Lubanski Wenger
Barbara Wenger is a community organizer, artist, and photographer. She has an archive of 70,000 photos she wants to archive. Her photos are all over cuke.com, shunryusuzuki.com, and the Wind Bell and other printed matter from the SFZC.
Cuke Podcast with Michael and Barbara Wenger 🔊

Click here for Shunryu Suzuki Photo Archive images and links to all cuke.com pages on .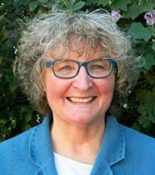 SF Women Artists page for Barbara Lubanski Wenger
Wind Bell 96-2 Summer - On the Zafu, Off the Zafu, Out of the Door by Barbara Wenger pp. 20-27
Zen Center Looses a Giant Friend by Barbara Wenger pp32-33 (the rubber tree!)
Barbara Wenger's Community Garden and Koshland Park History in the SFZC City Center neighborhood.
Yvonne Rand interviewed by Barbara in a Wind Bell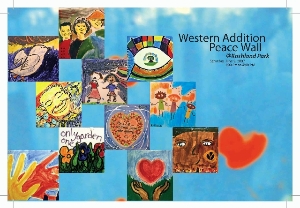 Barbara Wenger left and Jana Draka on the right with Della Goertz on her 97th birthday. Thanks to Della's granddaughter, Helen Busby, with whom she lived her last few years for the photo.
Notes by Barbara Wenger on Interview with Betty Warren and Della Goertz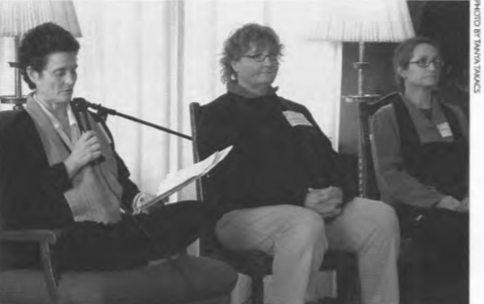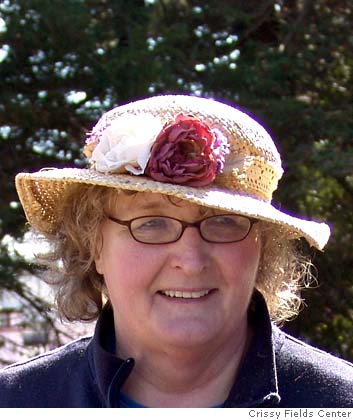 A note on cuke.com - 5-14-08 - Congratulations to Barbara Wenger, honored recently as founder of Hayes Valley Neighborhood Parks Group. Thanks Lane Olson for the tip. And I saw Barbara right afterwards in her own home and she didn't even mention it. I was there meeting with her hubby, Michael Wenger, about the Shunryu Suzuki lecture archive.
---
---
There's a lot of old material that's as good as new if you haven't read it. -DC
---
contact DC at <dchad@cuke.com>
---