1972 Wind Bell
Richard Baker is all through this issue including his whole Mountain Seat Ceremony and Suzuki's funeral.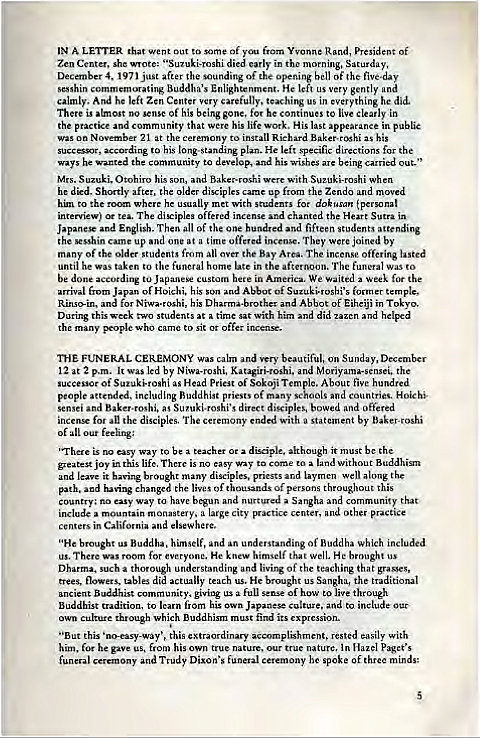 ***p5-6,12-13 - PDF of Suzuki funeral (same as above four pages)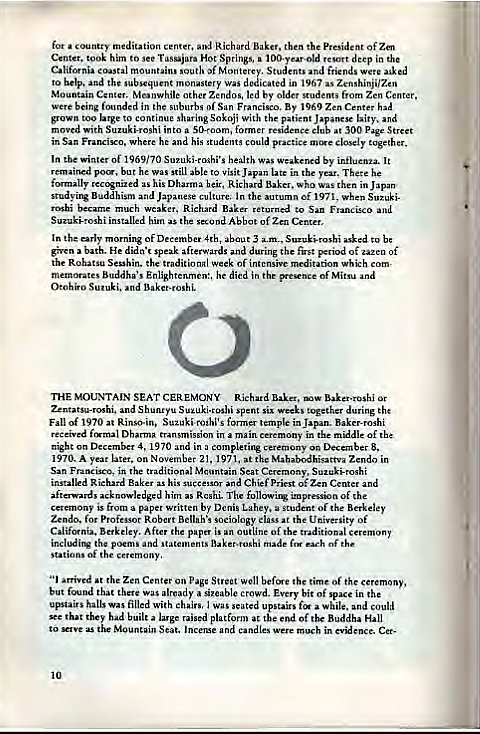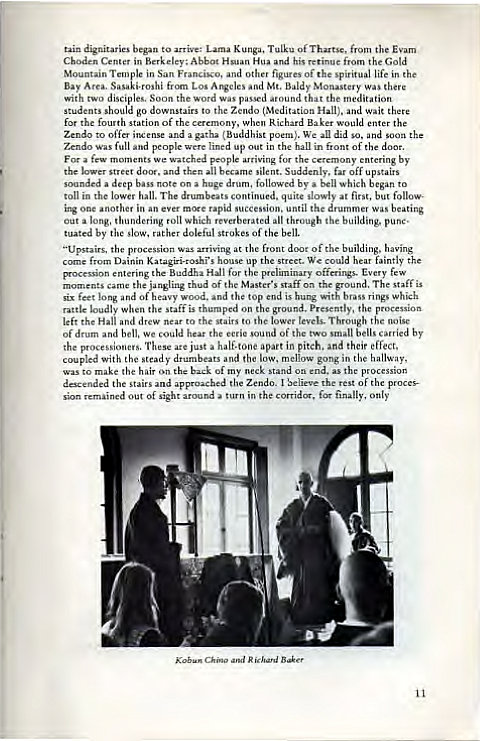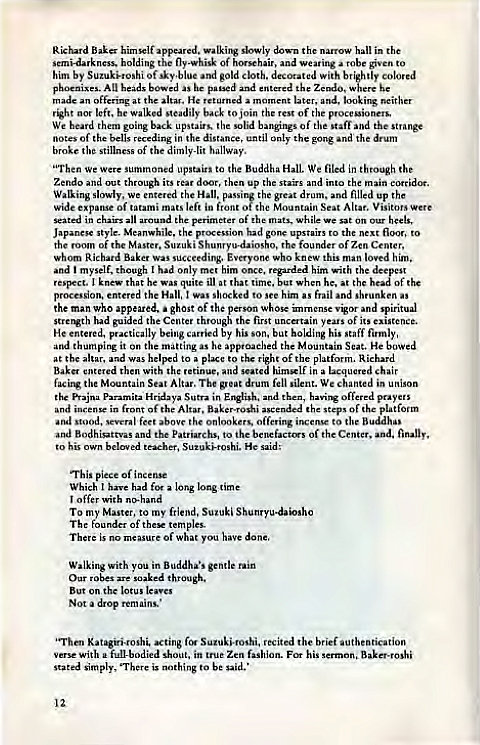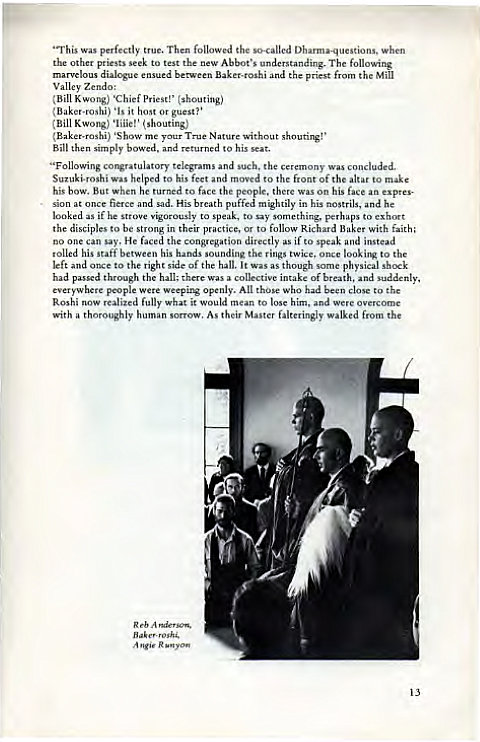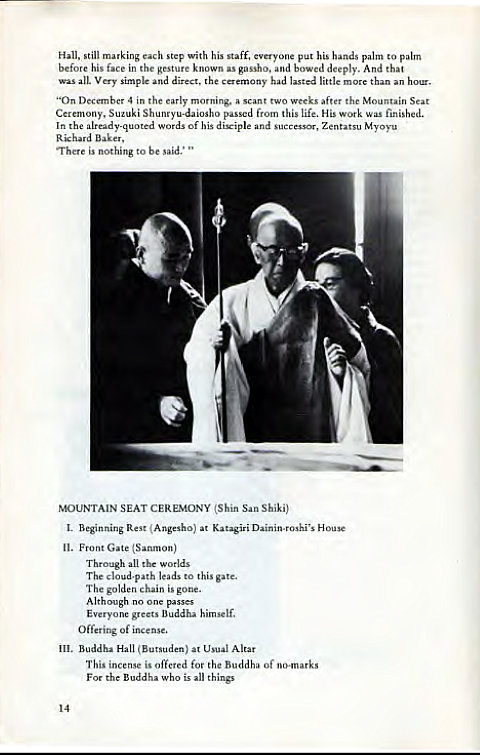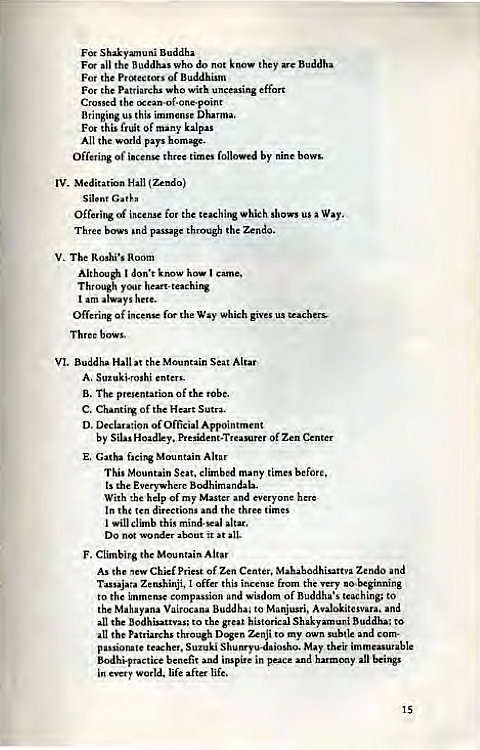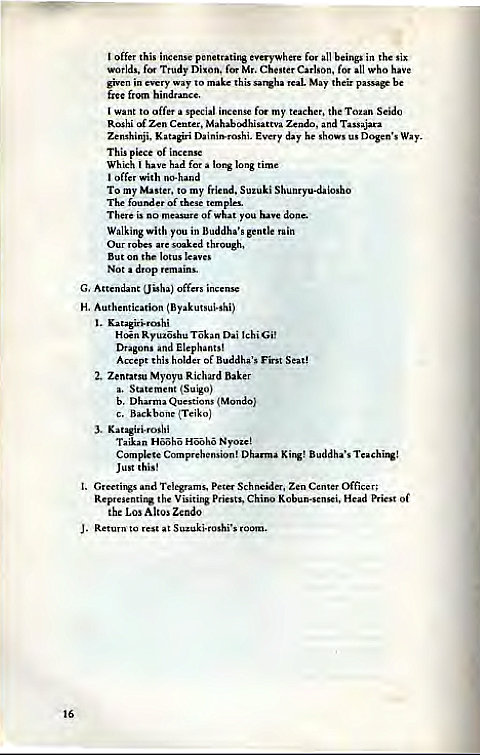 Zentatsu Richard Baker's Mountain Seat Ceremony (pp10-16 above) - PDF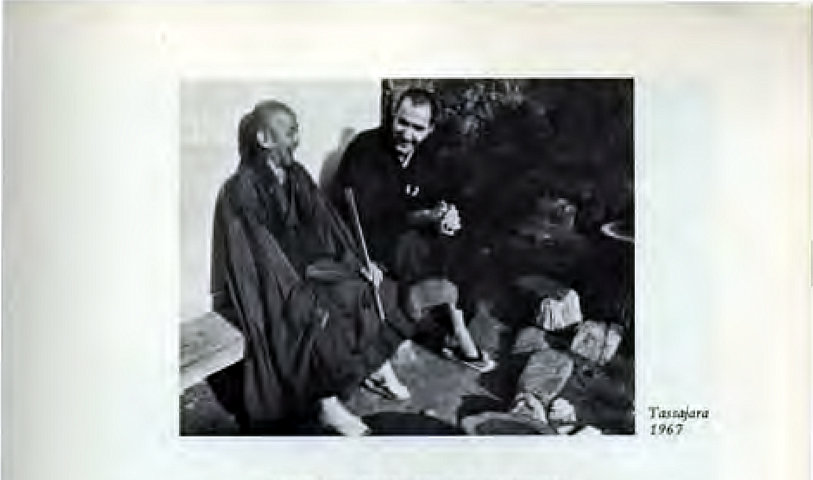 Articles follow on Continuation and Transition, Green Gulch Farm, The Work Company which don't mention Baker's name but of course he's intimately involved with and instigated it all - with a lot of help from a number of bright people.

P27
There's information on officers and directors that mentions Peter Schneider Is Baker's jisha in the city. - p31

Brief piece on Nakamura Sensei, tea teacher who lived with the Bakers.
And if that's not enough, on the back page:

1973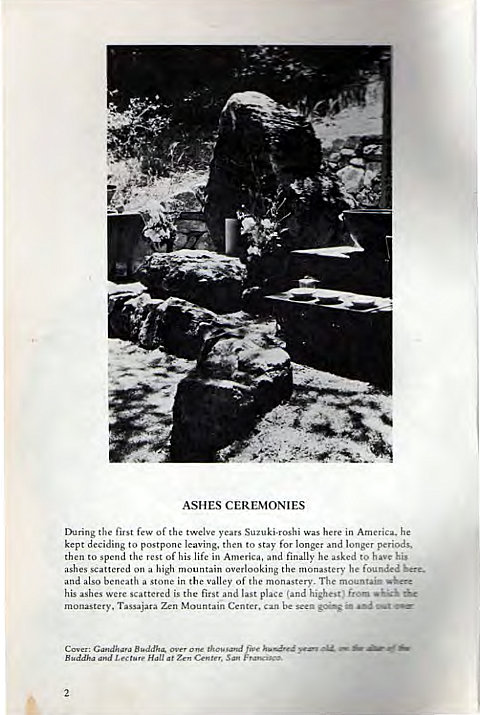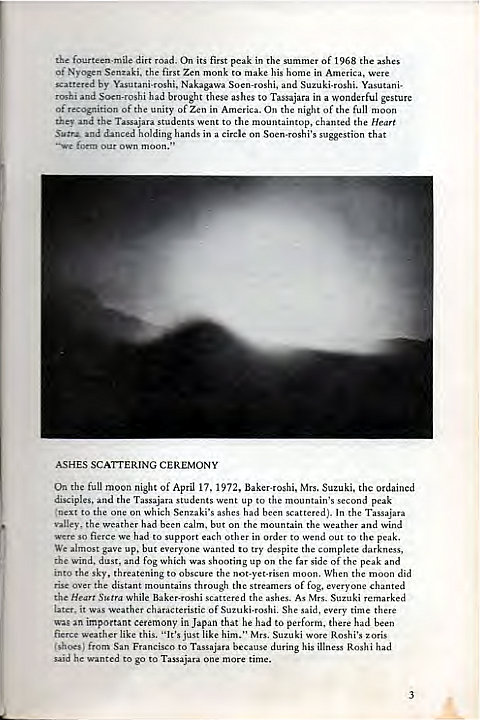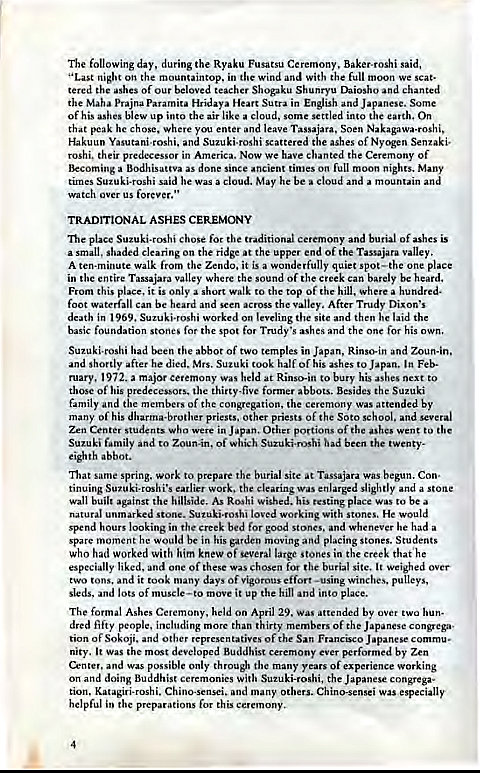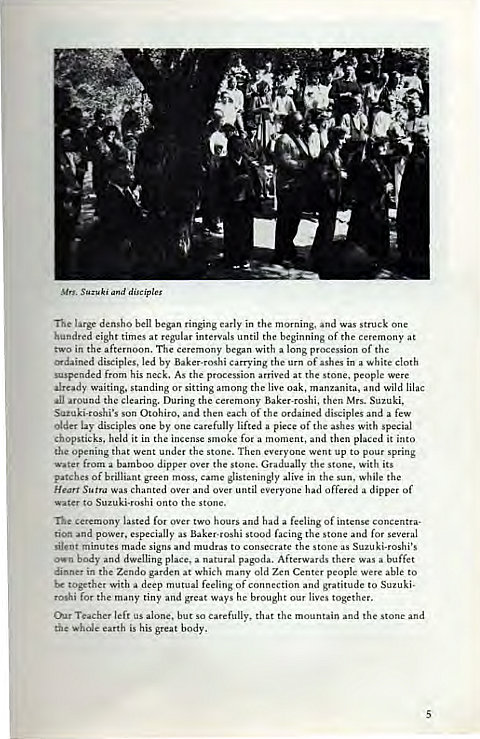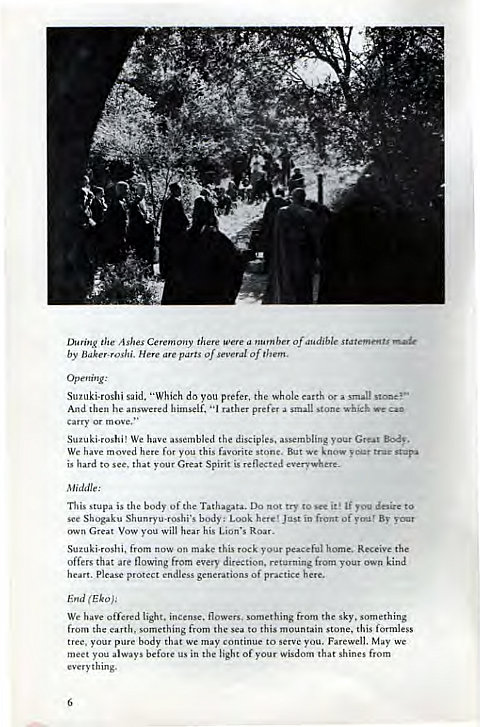 *** p6 - PDF of this page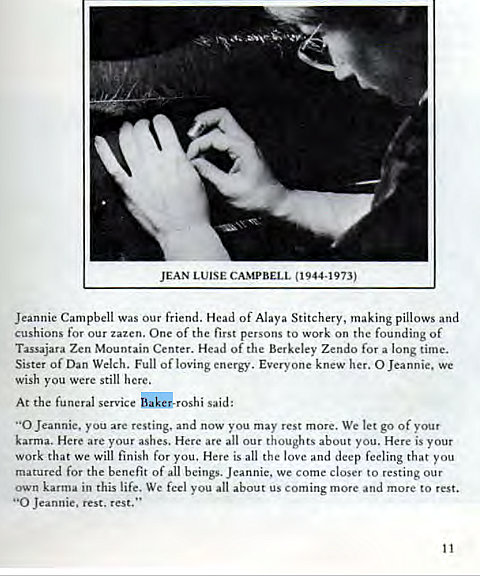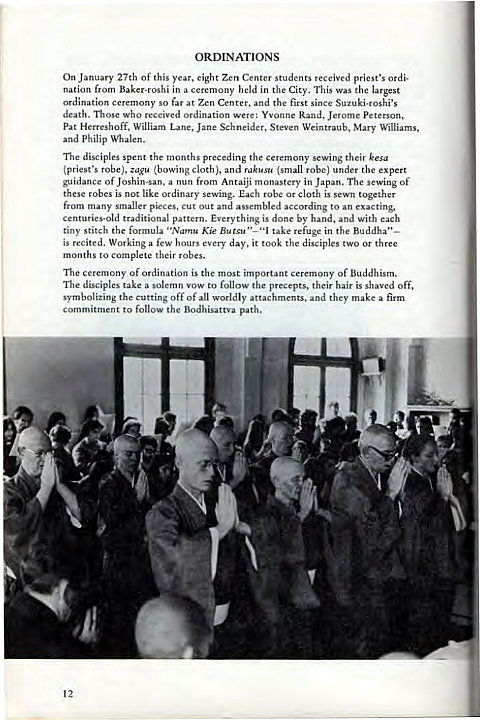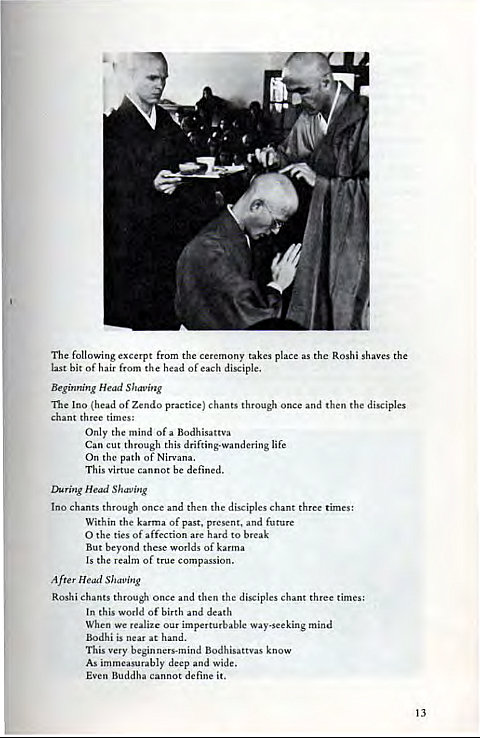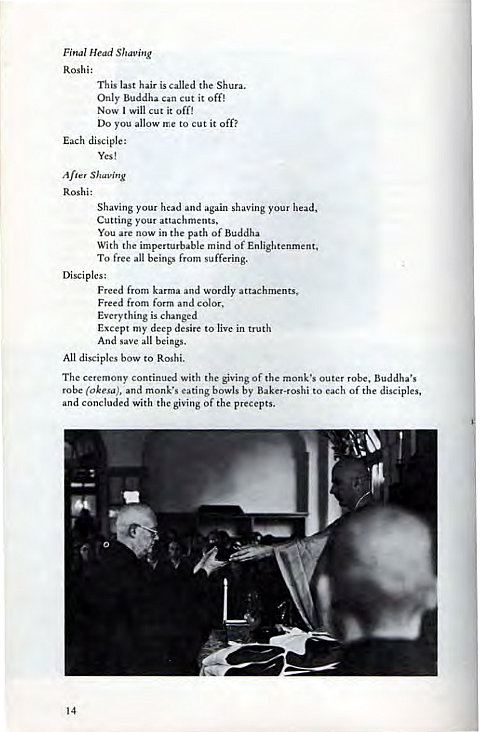 P23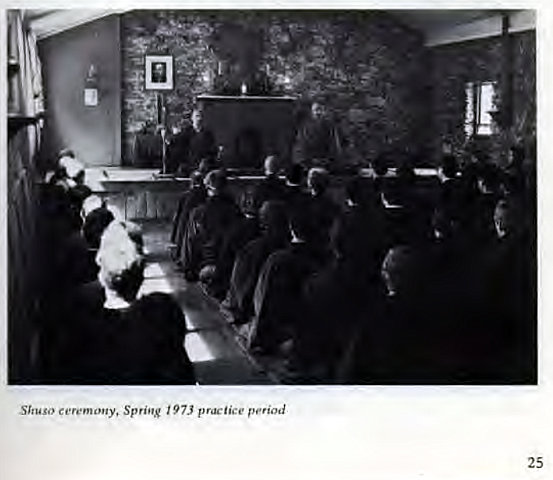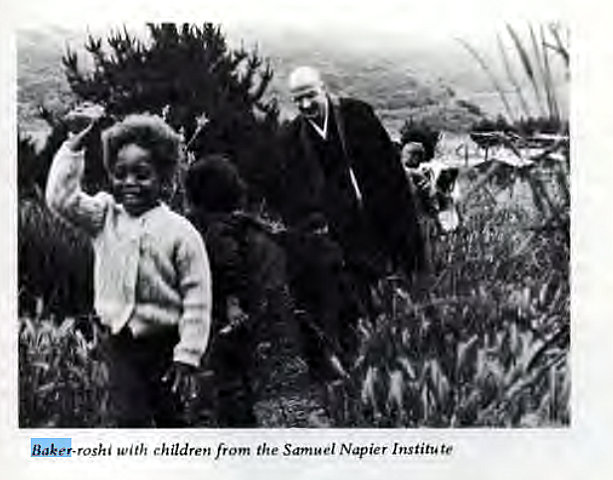 P29 - in article on Green Gulch Farm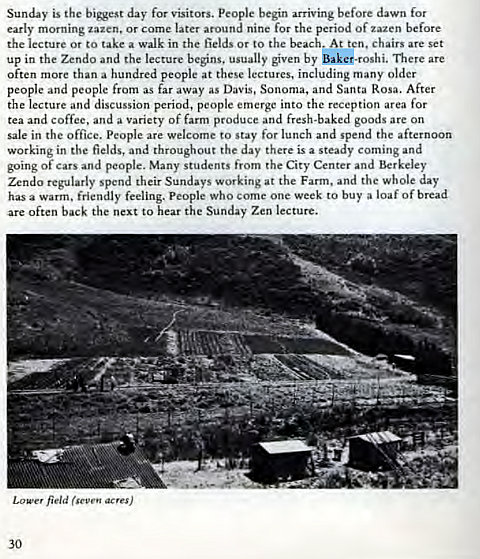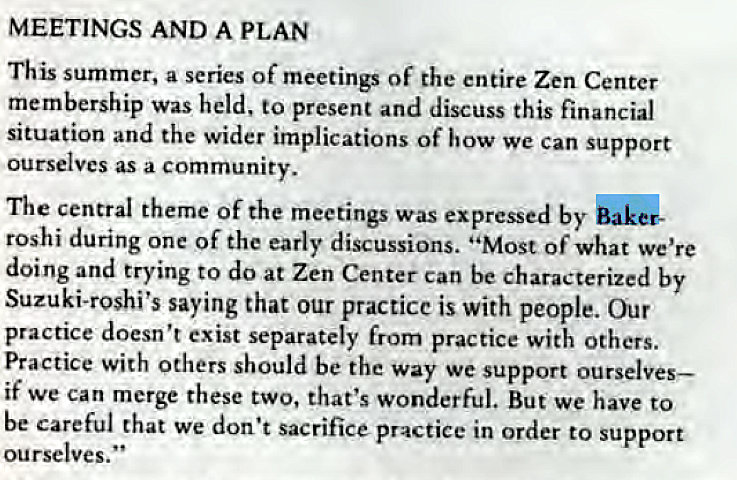 P38
***
Memorial Service Lecture
Dec. 23, 1972
P40-44 - PDF
***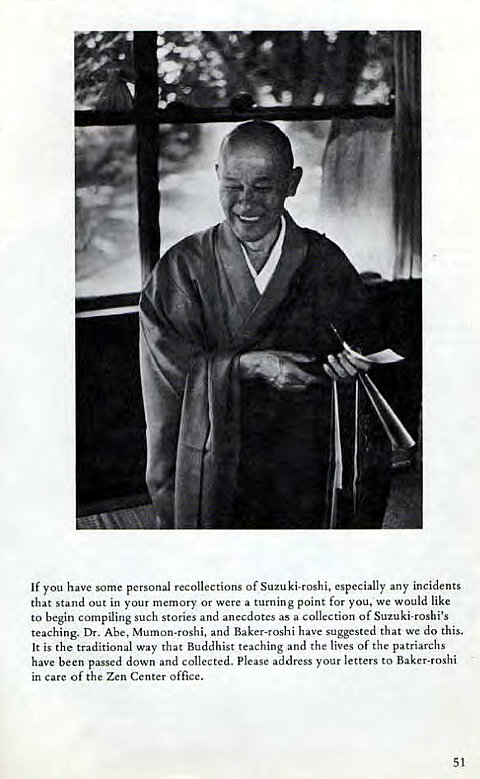 ---
1972 - 1973
1963 - 1971 1972 - 1973 1974 - 1979 1983 - 1987 1988 - 1998 1999 - 2012