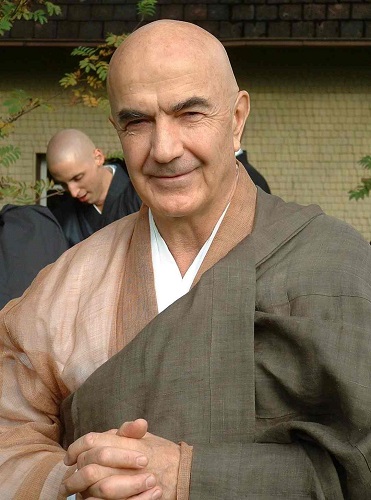 Zentatsu Richard Baker Roshi is a dear friend and teacher of mine who has been completely supportive of cuke archives, work, projects, and me and mine all the way back to before Tassajara at Sokoji. - DC
---
2-11-17 - Zentatsu Richard Baker in the SFZC Wind Bells
1963 - 1971 - Shunryu abbot
1972 - 1973 - Zentatsu abbot
1974 - 1979 - Zentatsu abbot
1983 - 1987
1988 - 1998
1999 - 2012
Zentatsu lectures from the Wind Bell - in one PDF. They're all linked to individually as well from the Richard Baker in Wind Bells links above.
Notes on early Richard Baker Wind Bell interview
---
Richard Baker on his practice with Shunryu Suzuki from an early draft of Original Mind
Original Mind - chapters from Baker's yet published book
---
Richard Baker on Alan Watts - sent to DC spring 2015
DC on Alan Watts with Baker references
---
So much to add here like Baker in Crooked Cucumber and much more. But you can find it all by searching for "baker" in cuke.com's site search. - dc
---
7-03-14 - Richard Baker related archival 2013 Scans
---
Richard Baker figures porminantly the in Zen In America KQED film on shunryusuzuki.com where one can see the whole or parts with several hundred stills.
Some photos with Richard Baker on the cuke photo page and from there via links.
---
---
---