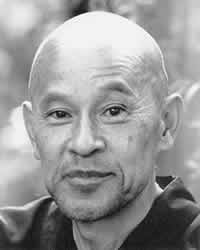 cuke.com - an archival site on the life and world of Shunryu Suzuki and those who knew him and anything else DC feels like - originally a site for Crooked Cucumber: the Life and Zen Teaching of Shunryu Suzuki
| home | what's new | table of contents | Shunryu Suzuki Index | donate | DchadMisc | interviews | bibliography | articles/excerpts | CukeSanghaNews | Death & Dying | SFZC | Suzuki Archives Projects | cuke-engaged buddhism | ThankYouandOK! | links | comments | Photos | and lots more if you look around like Zen Aluminati-visiting-our-friends. And then there's the Cuke Basket. Contact DC [persevere]| Dharma groups in or related to Shunryu Suzuki's lineage | a few more links at bottom
10-30-07 - A High School Poem
---
Just back in Fort Worth from St. Louis and I'll have lots to say about that but since haven't put anything up for a while and gotta go do some shopping for my mom now I think I'll do something quick like - oh there - leaning up against the counter in mother's kitchen where it's been for forty-five years - put here on cuke a poem I wrote in high school in art class - wrote it on a heavy white piece of art paper - written over a quick sketch of someone who doesn't look at all like me on it drawing, written with - I forget what it's called - that chalky type of stuff artists make sketches with. Written below in pencil is: 12th grade spring day outside project RH.S. [Smith?] art class. Reproduced below with the same spelling and captitalization.
---
I DON'T WANT TO DRAW
ANYTHING INCLUDING
A WOMAN IN THE RAW
OR A PRETTY many hued thing
OR A BROWN BUDDING TREE
OR THE POSTUR OF SOME BOY
OR THE CHOPPY CHURNING SEA
OR THE SHADOWS OF A TOY
OR Sur-Realistic rot
WITH COLORS COLD and Hot
I JUST WANT TO SITE AND STARE
BLANKLY AT THE BLOWING AIR
---
| home | What's New Contact DC [It's a little hard - persevere] | Contests | Digressions | Miscellany | table of contents | Shunryu Suzuki | LibraryofTibetanWorks&Archives |
What Was New from 1999 on.
---