cuke.com - an archival site on the life and world of Shunryu Suzuki and those who knew him.
check home for more links what's new bibliography interviews Suzuki basics excerpts/articles DC Misc. digressions and current events Zen Aluminati links Library of Tibetan Arts & Works comments SFZC table of contents and more if you look around
Miscellaneous but not extraneous
cuke art-art --- Dairyu Michael Wenger cuke link page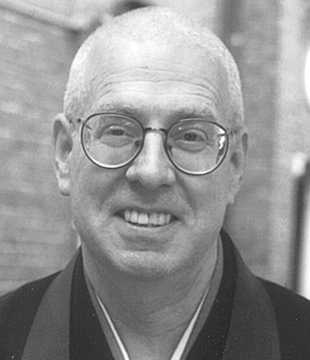 Calligraphy Pieces
by Michael Wenger
---
The Inklings of Michael Wenger
---
Michael Wenger is a veteran student and teacher of the SFZC. I remember him since back in '72. He was ZC VP and then Prez for a long time - up until a couple of years ago or so. Without his skillful stewardship the Shunryu Suzuki lecture tapes and transcripts would not have been preserved and archived as they now are. We've worked together on that and on other things going back through the years and he is to be praised for the patience and wisdom he showed in handling those challenging tasks and whatever madness I was into at the time. Our mutual friend and ZC advisor Michael Phillips is always singing Wenger's praises as an administrator and person. Phillips also shares my love of Wenger as an artist. He's done some interesting stuff with the films of Shunryu Suzuki and other ZC related film work as well - I hope to get into this later. And then there's his calligraphy.
---
All images are thumbnails. Click to enlarge.
---
---
6-07-07 - Five more examples of Wenger's calligraphed playfulness
---
5-26-07 - Take a look at twelve delightful examples (selected by Kazuaki Tanahashi).
---
All images are thumbnails. Click to enlarge.
---
Go to What's New