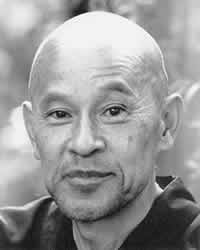 cuke.com - an archival site on the life and world of Shunryu Suzuki and those who knew him and anything else DC feels like - originally a site for Crooked Cucumber: the Life and Zen Teaching of Shunryu Suzuki - not crookedcuke.com
| home| what was new | table of contents | Shunryu Suzuki Index | donate | DC Writings |
People in cuke.com, a hub of sorts - started 4-13-11 - incomplete
People Index or link pages - for more people, see Interviews, Brief Memories, Suzuki Stories
Beverly Morris Armstrong (Horowitz)

Click here for Shunryu Suzuki Photo Archive images and links to all cuke.com pages on .
Beverly's Suzuki Stories
---
11-18-15 - Face of My Teacher, a new poem by Beverly

10-10-12 - Beverly has a civil rights story too
(She hurt a hand and couldn't type caps)
read your pieces about civil rights movement; they're great. i was in east river core in east harlem; we were the river rats; bayard rustin was our mentor; i was the 2nd e in freedom now chained to the federal building in nyc. we were supposed to be arrested and then go on hunger strike in jail, but my boyfriend turned out to be an undercover cop! he didn't want me to fast because i was so skinny and apparently he had enough clout to keep arrests from happening (longer story my brother thinks i should write). but his undercover copness notwithstanding, he was a great guy. i had a group of street kids--mostly 8-10-year-old boys--that hung around the core office on 123rd st. ray coached them to become a baseball team and even got 125th st. merchants to donate uniforms. i made a library of kids' books in the core office and took them to ball games, natural history museum, and to the world's fair in queens--many adventures and actions involving kids. worked at that time at macmillan company. alan rinzler was an editor there and he belonged to sncc. he helped me get books for the library. we decided to integrate macmillan so i asked around my core chapter and someone's sister had just graduated from ccny and was looking for a job. she was happy to be hired as alan's secretary. it was like the scene in tv show mad men.
---
12-18-08 - Holliday Gifts and Food for Wounded Knee
---
---
There's a lot of old material that's as good as new if you haven't read it. -DC
---
contact DC at <dchad@cuke.com>
---