cuke.com - what's new | table of contents | Shunryu Suzuki Index | donate

People Index - also see Interviews, Brief Memories, Suzuki Stories, Links, Comments, and here and there
Hakusan Kojun Noiri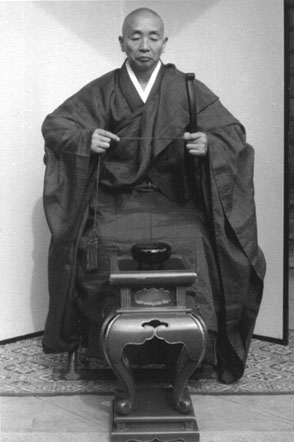 野圦 (白山) 孝純 老師
Noiri (Hakusan) Kōjun rōshi (1914-2007)
Dharma heir of Ian Kishizawa

Click here for Shunryu Suzuki Photo Archive images and links to all cuke.com pages on .
Hoitsu Suzuki, Daigyo Moriyama, Jeff Broadbent, Bill Shurtleff, among others studied with Noiri.
Shunryu Suzuki wanted Noiri to come to the US to help out - with transmission ceremony, with practice period at Tassajara - whatever he could get. Noiri was quite strict. I heard he'd accepted some position at Eiheiji and not stayed very long. I fear we'd have been too unruly for him and that Tatsugami with his drawbacks was the best person for the job. - dc
Do a site search for him at home or What's New pages.
a
---