Bob Watkins
August 1933 - December 8, 2016
co-founder with Kobun Chino of Hokoji in Arroyo Seco above Taos, New Mexico
photos below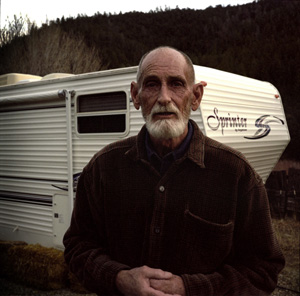 December 10, 2016 - Just learned from Vanja Palmers that Bob Watkins died on the 8th. He was a dear friend from the first practice period at Tassajara whom I've been visiting in Taos since the late sixties. Have stayed in touch with him. More links and photos to follow today.
See photos of memorial for Bob and Stan White at Hokoji above Taos April 30, 2017
In July 2003 I thought Bob told me he'd be 70 next month which would make his birthday August 1933 but his brief Sweeping Zen bio says he was born Feb. 30, 1934. I think that may be a joke he pulled because of course there is no Feb. 30.
Bob's Buddhist name: Kotoku Bunryu - high virtue, rising culture - from winter 1976 HoTo Newsletter list of new monks.
2003 photo by Hai Jhang from this page in the Columbia Journal of American Studies Monthly
from Hokoji website: Esteemeed Teacher: Bob Bunryu Watkins was at the first year of Tassjara and practiced with Suzuki Roshi and Kobun Chino Otogawa. He co-founded Hokoji with Kobun and was the resident priest for the first fifteen years. Bunryu san is still active with Hokoji.
On Bob Watkins
- by DC
Cuke Interviews with Bob Watkins
Farewell to a Friend by Lynne Robinson - with great photos

Two sumie given by Shunryu Suzuki to Bob Watkins and his story behind the yucca leaf calligraphy that was on the cover of Zen Mind, Beginner's Mind.
"Bob Watkins, the work foreman, led the work crews with such an unassuming spirit that no one knew he was leading." - Richard Baker on Bob in the first practice period from 1967 Wind Bell (2-4), p.19. Photo of Sandy Watkins with Kobun on p.53
PDFs of material from Tassajara 1967 Bob passed on to us in 2013.
Bob mentioned three times in Carol Gallop on Kobun Chino
Hokoji Facebook page and website
Bob on Kobun at Tassajara: "I don't think people realize how important he was in establishing Tassajara Zen Center. There were only a handful of us there at the time, sitting on army blankets in the old building we used as a Zendo. In the beginning Kobun taught us everything--how to put the Zendo together, breathing, posture, how to do oryoki meals in Navy surplus bowls". from Jikoji website bio on Kobun
---
Email on Bob's passing from Hokoji
12-09-16 - Dear Friends,
As many of you have heard Bunryu Bob Watkins entered parinirvana on December 8th at 3 PM. He was at home surrounded by friends and family. Bob, with Kobun's encouragement, planted the seed of Dharma in Taos and catalyzed the manifestation of Hokoji, our wonderful temple and practice place. We had a spontaneous ceremony of chanting the Heart Sutra and offering incense after our Thursday evening zazen and we dedicate the upcoming Rohatsu sesshin to Bob's ongoing good works. There will be a larger gathering of family and friends in the spring (date to be announced) where we will have some ceremony, an opportunity to share stories about Bob, and to inter his ashes at Hokoji. Join us as you are able, whether near or far, in the ongoing practice stream.
Best wishes,
from Ian Foresberg, Hokoji
---
From an email Vanja Palmers sent to some fellow-students of Kobun
Today at 3 pm Bob Bunryu entered paranirvana, at home, surrounded by some of his closest friends this time around, Sandy, Duane and Dylan Hopper, and family, friends, myself and the dog. Sandy (Watkins) and I had chanted the Maka Hanya Haramita Sutra only 15 Minutes before and, at the suggestion of Sandy, I had done Sha Sui for him. In the evening, after zazen, Ian put Bunryu's name on the altar and led us through a special service dedicated to the co-founder of Hokoji.

---
Photos of Bob Watkins
At Tassajara - 1967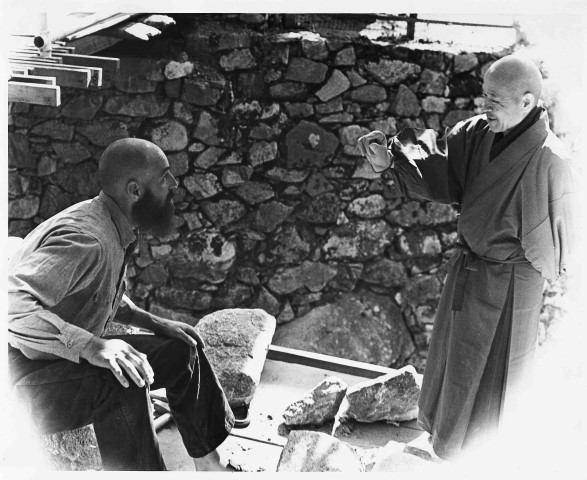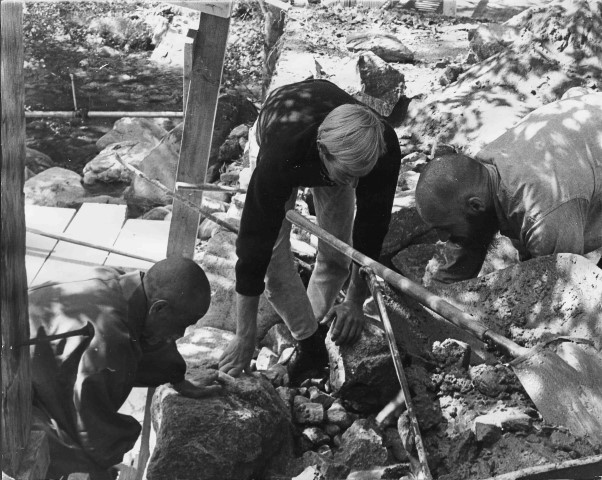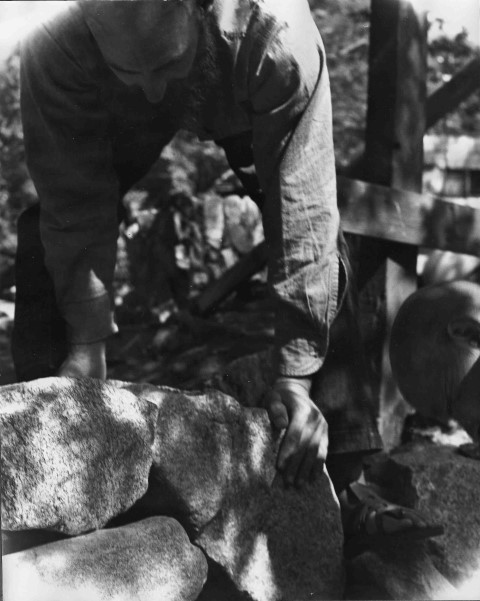 three photos above by James Hatch