---
From Shunryu Suzuki's Hand
other graphics-sutra-cards
click on thumbnails to enlarge
---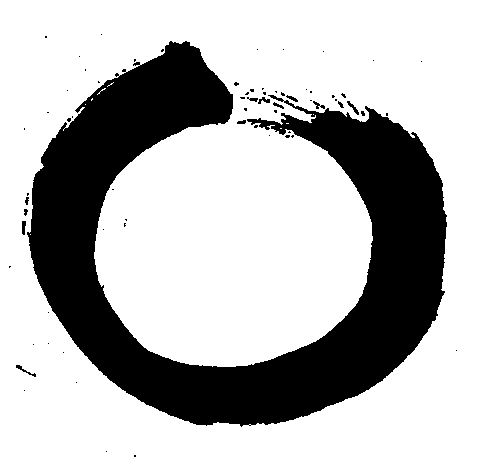 Shunryu Suzuki Letters and Cards and Brush Work.

These are the only examples of correspondence by Suzuki that I can find. If anyone has any more, I'd be happy to include them in this archive. Thanks - DC. Adding calligraphy and doodles starting 10-02-14 and the Heart Sutra card links on 10-19-14

 

 
---
---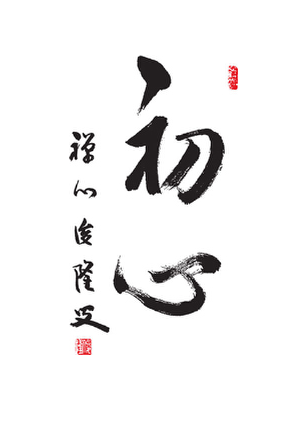 Beginner's Mind Calligraphy
---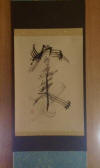 Nyorai (thus come, tathagata) from the cover of Zen Mind, Beginner's Mind - original calligraphy now hanging on a wall at Richard Baker's Johanneshof.
Bob Watkins on Suzuki's Nyorai sumie used for the cover of Zen Mind, Beginner's Mind.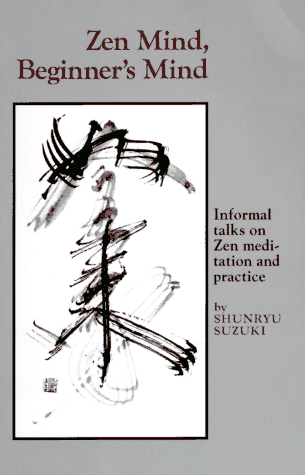 from Richard Baker's Introduction to Zen Mind, Beginner's Mind: The calligraphy on the front of the binding reads nyorai in Japanese or tathagata in Sanskrit. This is a name for Buddha which means "he who has followed the path, who has returned from suchness, or is suchness, thus-ness, is-ness, emptiness, the fully completed one." It is the ground principle which makes the appearance of a Buddha possible. It is Zen mind. At the time Suzuki-roshi wrote this calligraphy—using for a brush the frayed end of one of the large swordlike leaves of the yucca plants that grow in the mountains around Zen Mountain Center—he said: "This means that Tathagata is the body of the whole earth."
***
Two more Suzuki yucca leaf brush late entries like the famous to us one above - sent by Bob Watkins

 Bob says Suzuki said this one is Pure Wind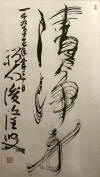 and that Suzuki said this one means Everything is Perfect.
Need 2nd opinion
Read about the origin of the unique brush in Bob Watkins interview
click on thumbnails to enlarge
---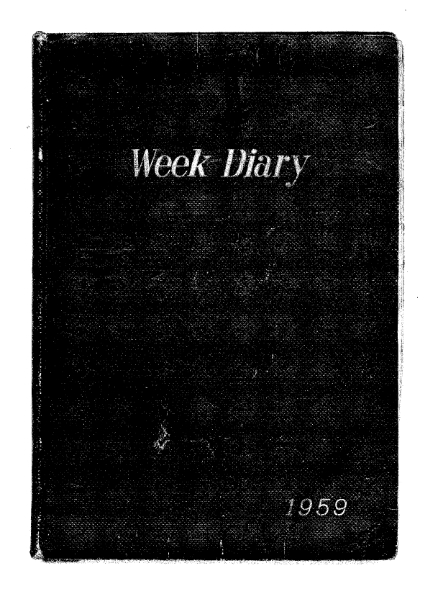 Week Diary - the date book Suzuki brought with him from Japan when he first came and made some entries, but he really wasn't a datebook type guy and there's not much there.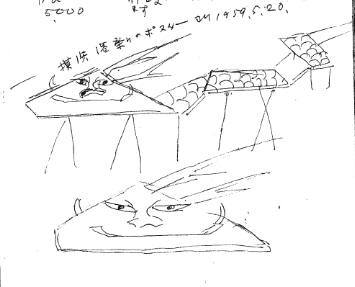 ---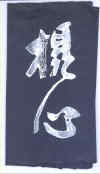 Certificate given participants in the first sesshin.
---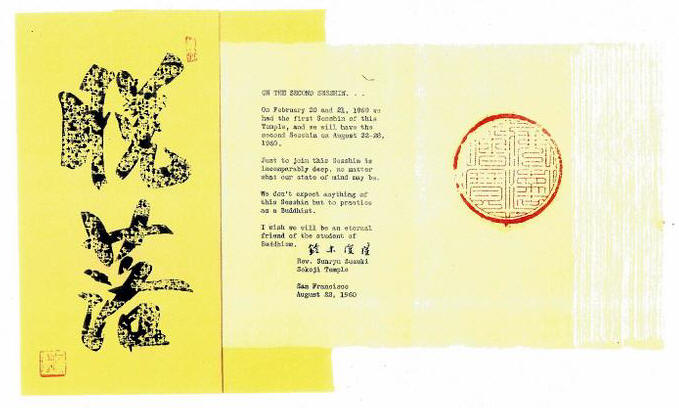 From the 2nd sesshin
---

Suzuki's? Maybe. A wind bell for the Wind Bells. See other uses of this and more artwork from early Wind Bells.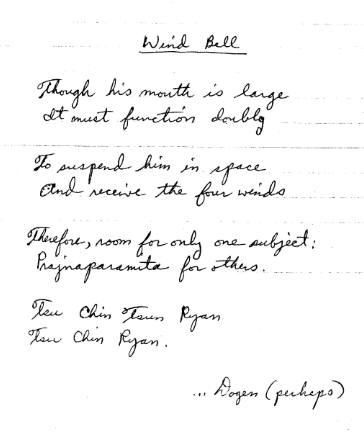 Three Wind Bell poems in Suzuki's hand maybe in preparation for the one used for the early Wind Bells.
---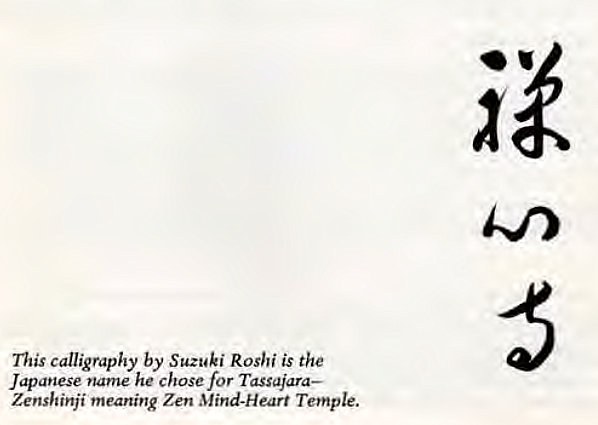 from Wind Bell 67-02
---
Shunryu Suzuki Curriculum Vitae
Done with Kobun Chino in 1969 in preparation for the interviews with him on his life by Peter Schneider - see Shunryu on Shunryu

PDF of this CV in Suzuki's hand

 
---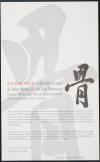 Zen Bones benefit lecture by Alan Watts poster with Suzuki calligraphy for bone.
---

Buddha calligraphy by Shunryu Suzuki
---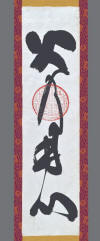 Be Careful with Fire calligraphy
for Grahame Petchey
---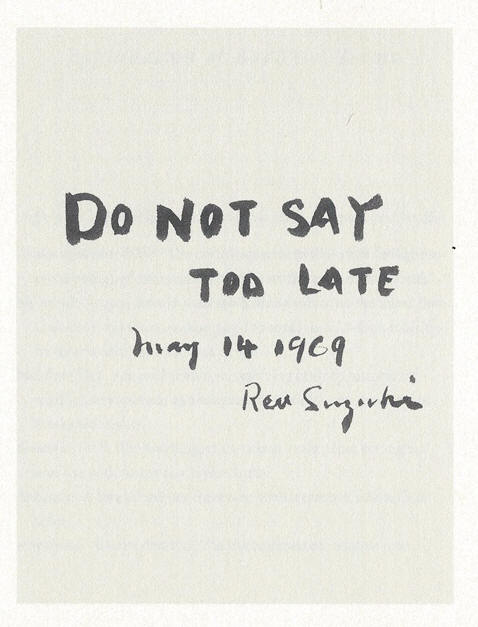 Read about the origin of this in Zen Is Right Here.
---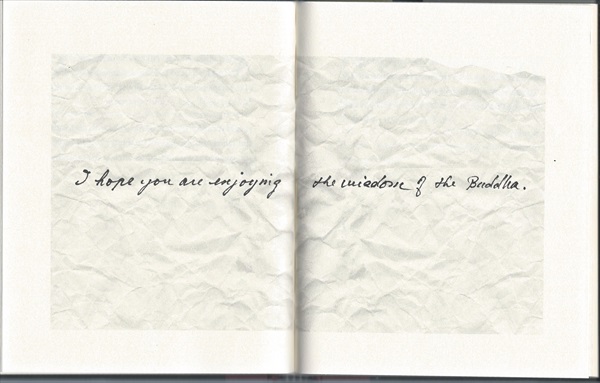 Read about the origin of this piece in Zen Is Right Here.
---

From a January 1964 Suzuki lecture on Blue Cliff Records model subject #46 - as presented in the February Wind Bell.
---

Back side o DC lay rakusu with kanji written by Suzuki
---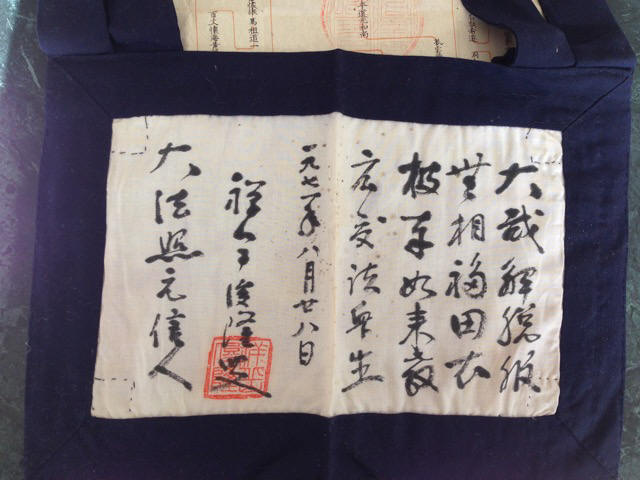 Another Rakusu forget whose but looks like maybe the Buddhist name is Daiho Myogen (not Steve Stucky)
Reading R to L up to down
Daizai geda puku        ---   Great robe of liberation
Muso fuku den'e         ---   A field far beyond form and emptiness
Hibu nyori kyo            ---   Wearing the tathagatha's teaching
Kodo shoshujo           ---   Saving all beings
And here's the Kechimyaku that went with it.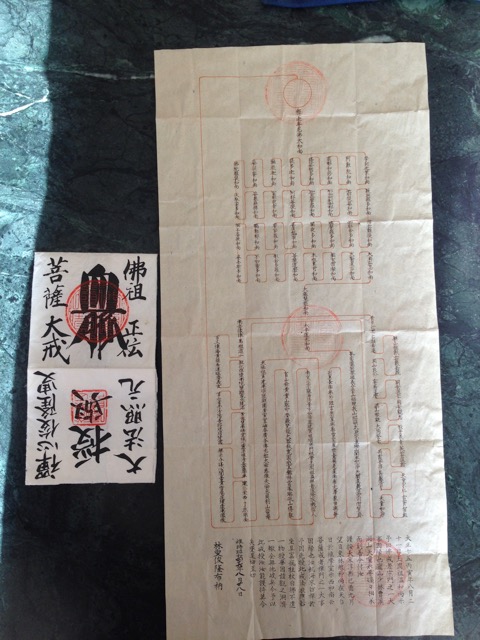 ---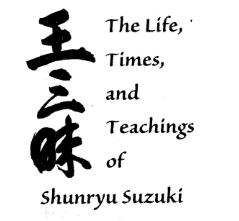 Calligraphy from Suzuki on the cover of the Brochure for Life, Times, and Teachings of Shunryu Suzuki
Ōzammai - king samadhi
---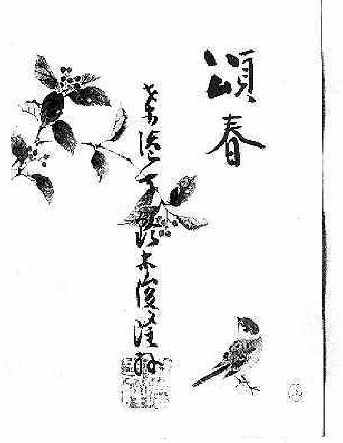 A New Year's card Suzuki sent to Elsie Mitchell - More here
---

Suzuki's Romanized writing of an eko (chant to dedicate merit after sutra chanting)
---
---
Below is just some piece of writing from Suzuki. Too much for me to translate without spending all day. Don't think it matters much but maybe someday I'll record someone translating quickly this and other writings in Japanese. - dc

---
Writing in Japanese by Shunryu Suzuki and others
Shunryu Suzuki various writing in Japanese on Sokoji stationary