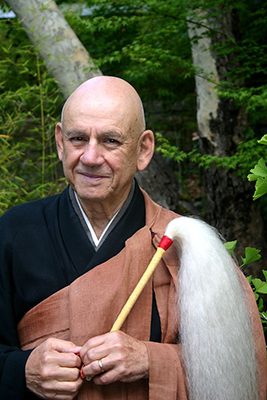 Mel is the abbot of the Berkeley Zen Center
MEMORIES OF SUZUKI Roshi FROM WIND BELL AND DC FILES - #43 - Mel Weitsman
Interview with Sojun Mel Weitsman from SFZC Sangha News - July 2, 2014 - with a few brief DC comments at the end
SFZC link for this interview
Mel was around the Beat scene in North Beach and other parts, an artist and musician. See SR and the Beats.

Click
here
for Shunryu Suzuki Photo Archive images
and links to all
cuke.com
pages on .
Teacher's page BZC site - brief bio also posted here:
Born in Los Angeles in 1929, Sojun's broad life experience includes years of art study and abstract expressionist painting, work as a house painter, boat painter, cab driver, and music instructor. Mel lives in North Berkeley with his wife Liz; they have a son named Daniel.
In 1964, Sojun Roshi began to practice at San Francisco Zen Center on Bush Street, and in 1969 he was ordained by Suzuki Roshi as resident priest at the Berkeley Zendo. He received Dharma Transmission from Suzuki Roshi's son and successor, Gyugaku Hoitsu, at Rinsoin temple in Japan in 1984, and was officially installed as Abbot of Berkeley Zen Center in 1985.
Along with his responsibilities in Berkeley, Sojun Roshi helps train students and teachers at several affiliated temples. From 1988 to 1997 he served as Co-Abbot of the San Francisco Zen Center. Sojun Roshi has given Dharma Transmission to numerous students, each of whom draws on their experience and understanding in offering Sojun and Suzuki Roshi's teaching to others.
Mel's Introduction to Branching Streams Flow in the Darkness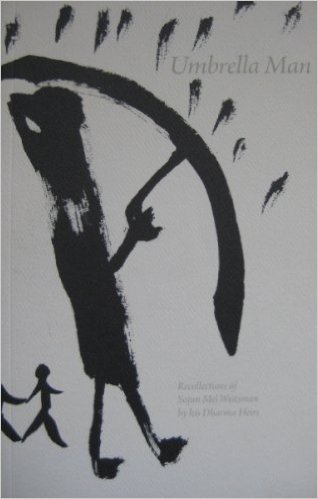 Umbrella Man: Recollections of Sojun Mel Weitsman by his Dharma Heirs Paperback – 2009 - edited by Max Erdstein and Michael Wenger
SFZC website article on Umbrella Man
Buy Umbrella Man through the SFZC bookstore
Lecture by Mel in the spring 1989 Wind Bell, p.36
2003 Lecture on the Enmei Jukku Kannon Gyo by Mel Weitsman on the Berkeley ZC website. Two mistakes I think are the "Jukko" in the title and in the line "And if you do something wholesome, unwholesomeness follows." which I assume should be "wholesomeness follows." - dc
Tons more links to Mel talks etc on Internet and many mentions of Mel on cuke - just search for Weitsman in site search box on the Home or What's New page.
PHOTOS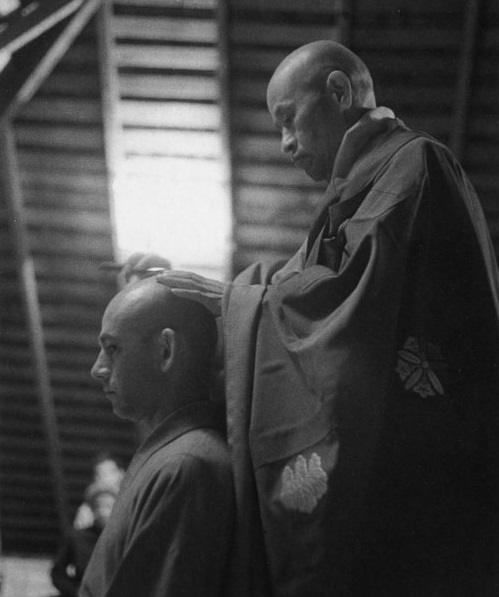 Mel's ordination at Berkeley ZC - May 19, 1969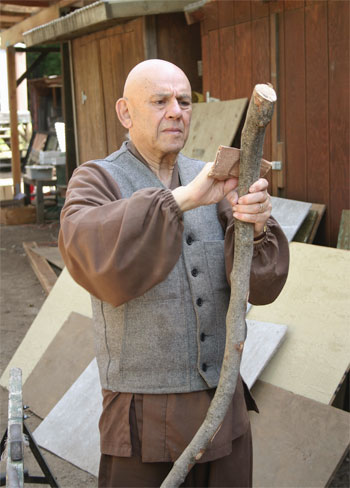 Many more photos online - just do an image search