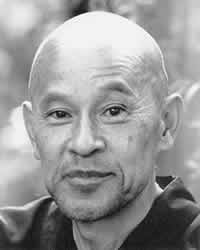 cuke.com - an archival site on the life and world of Shunryu Suzuki and those who knew him.
check home for more links what's new bibliography interviews Suzuki basics excerpts/articles DC Misc. digressions and current events Zen Aluminati links Library of Tibetan Arts & Works comments SFZC table of contents and more if you look around
See Niels Holm interviews One with more on his Zen and Suzuki experiences
and Two on his life and obsessions in general
and Niels' Interests - sort of our third interview - DC.
Niels memorial page - 9-27-07
Photos of the Niels Holm Home and Cabin
---

Niels Holm home entrance

Niels Holm entrance ceiling close-up.
Holm Home front porch

Niels tub - his first tile work.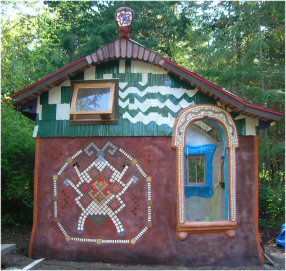 Cabin Niels and his son Silas (25) built with all recycled materials. Cost - less than $200.

Cabin window close-up

Cabin interior
---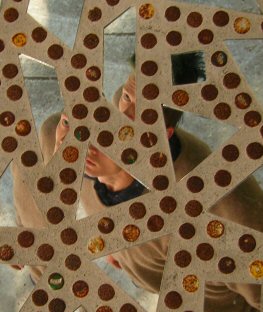 Silas Holm, Niels' son, in reflection of ceiling of entrance made of rusted bottle caps and mirrors.
---
Silas' web site is mosaiyaco dot com.
---
Go to What's New