---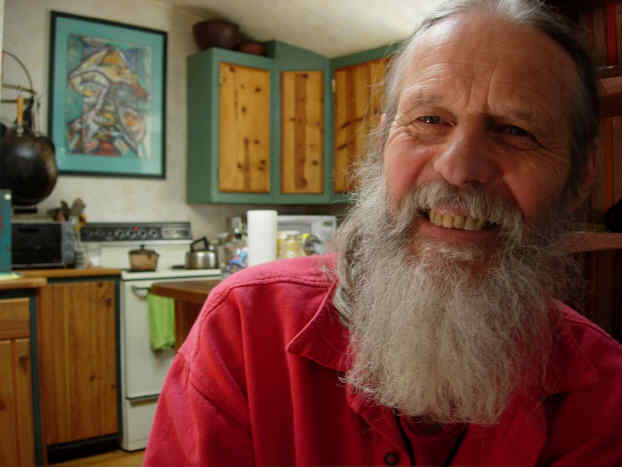 Niels Holm Memorial Page
cuke interview I with Niels which leads to more
---
Niels Holm Home where he lived
6-17-14 - Audio of an interview with Niels Holm which starts in middle of interview II here.
---
11-28-14 - Niels and DC at Tassajara
---
9-19-14 - In memoriam Niels Holm. Two photos by Gregory Johnson just taken in Port Townsend, WA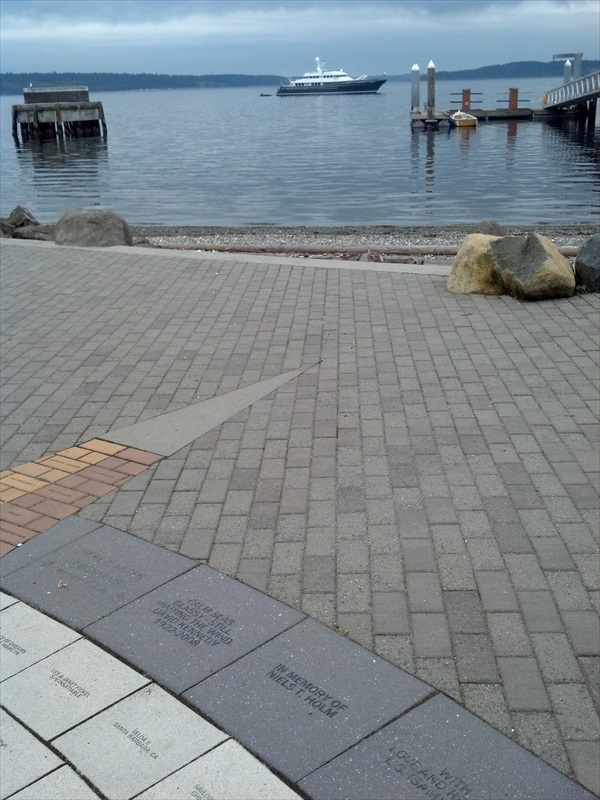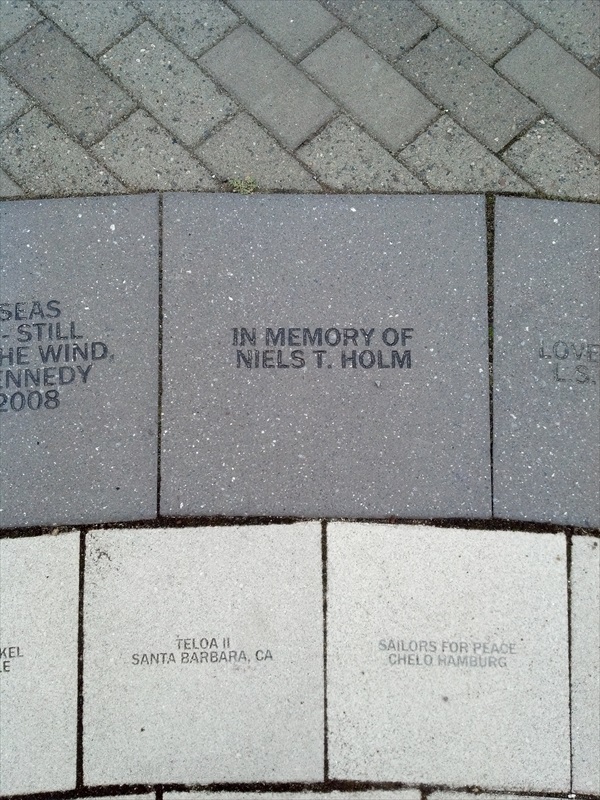 ---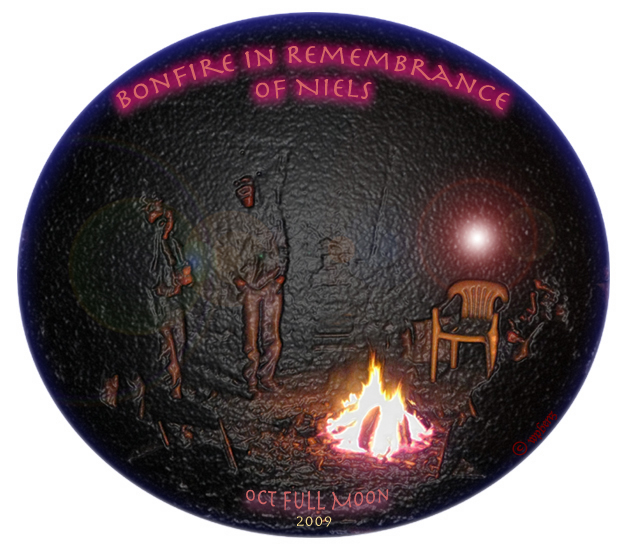 10-06-09 - On the Two Year Memorial for Niels Holm with a poem and photo - by William Benz
---
4-19-14 - Niels Holm to DC letter 2007
---
11-02-13 - Niels Holm Various Scans
---
4-19-14 - Niels Holm to DC 2007
---
10-31-07 - Niels Holm's Farewell Letter
---
12-19-07 - He and I had a lot of rollicking adventures together - Jeff Broadbent
10-12-07 - Tomorrow there is a Celebration of Life Memorial at 2PM at the Palindrome in Port Townsend, Washington. There will be a ceremony, potluck, and music.
A poem for Niels by William Benz
A poem for Niels by Steve Tipton
10-04-07 - Neils' partner O'Neill writes, including words from his friend Amanda Milholland, and sends three great Photos.
9-29-07 - More on Niels Holm's passing on this his 66th birthday.
9-27-07 - Niels Holm died peacefully this morning
9-12 - report from his partner O'Neill
9-11 - Report from O'Neill Louchard, Niels' partner
---
10-04-07 - O'Neill, Amanda, three photos.

Peter Wiant took this recent picture of Niels and brought an enlarged copy to me last night. It feels like he is right in the room with me. - O'Neill Wiant Productions - peter@wiant.com - www.wiant.com
---
The picture below was taken by O'Neill's 8 year old second cousin, Sydney Leitman Louchard.

Sydney's photograph of Niels is worth a thousand words.
His love shines through us all.
The crows will never have looked so beautiful.
We love you, Amy
---

Niels and O'Neill
---
Dear Friends and Family, My Soulmate and Beloved, Niels Holm died around 515 the morning of the 27th of September, very peacefully and at home next to me. Taking care of him was a great joy and privilege and we felt very complete and totally fortunate to have found such love in our life-time.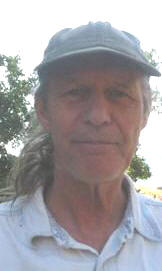 His Celebration of Life Memorial is on October 13th at 2PM at the Palindrome in Port Townsend. It is a Potluck, will have DVD remembrances at various places around the room, we will have time to share remembrances and there will be music. He wanted to be there to dance, and some of us may, if we are so inclined. Carpool if possible. Disabled access to the far left of the building. Niels' address if you wish to contact Silas is 1946 Spruce St. Port Townsend, WA 98368. For me, same, except P.O. Box 1628. No box at my physical address, 909 M. Love to you all. I wrote a short obituary that is to be in the paper today and hope to complete a longer one about his remarkable life for next week. (It could be a book, so we shall see how it goes!) Thank you to everyone who has given us so much love and support. This was quick and difficult in so many ways, yet Niels and I both felt we did it the way he wanted it. Before you scroll down to the pictures included is a beautiful letter from Amanda Milholland that some of you may not have received. She came all the way from Uganda to see him and missed him by about fifteen hours. Love to all. O'Neill
---
Remembering Niels
Dear Family and Friends,
I got into Port Townsend on Thursday night. On the way to the car from baggage claim I asked my dad "How's Niels doing?" He replied "He's been awfully quiet lately." "Is he with the living?" I responded. "He's with the living but passed away this morning."
We went to his resting placing in his home first thing when we got in to PT. He was surrounded by his artwork and flowers, incense burning and meditative chanting music playing. With all the brilliant, intense colors- his geometric drawings, powerful self-portraits, painted floor and quilted ceiling of recycled wood along with flowers brought to honor him- he was surrounded in vibrancy. Fitting for a man who could fill a room with lively energy, start a debate with even the unargumentative, a man who's laugh turned heads. When I saw him lying, eyes closed, arms folded in rest, shrunken body, it was clear that he has passed. At the same time, his mouth was left in a slight smile. It was hard to shake the thought that he might burst out with a last laugh or some statement of the ways of the world and spirit. In his thick Danish accent he might tell me about accepting suffering, letting go or crack a joke.
Niels is a presence that is too bright to be ignored, someone who has invested so much of himself in to his relationships with others, in teaching, bringing art to all things, questioning and pushing others to question. It was clear walking with his son Silas today that Niels will never truly pass for he is so deeply in the hearts of friends and family. People stopped us to hug Silas and offer their support. Silas told me that for the last month or so he and O'Neill, Niels' girlfriend, have had to regulate a flood of visitors who have come to their home to say good-bye and offer support. So many people love and respect Niels.
As I honor his life and passing I am not struck too heavily by sadness but am instead filled with a mixture of grief and joy. I held his cold shoulder with tears in my eyes yet was smiling. He lived authentically with a fire so clearly burning from within. I imagined that he would be here all my life, forgetting mortality. I realize that he will be. There are so many of us who carry him with us, who have been touched deeply by him, learned from him and who have loved him. Thank you Niels!
I hope these thoughts about Niels reach you as you are happy and healthy.
Lots of love, Amanda
---
9-29-07 - More on Niels' passing on this his 66th birthday.
Eva Holm, Niels' niece who also lives in Port Townsend, kept Niels' Care Page going, said in her entry of two days ago:
Niels passed away this morning between 5 and 5:15am. It was quiet and peaceful. He was wearing a Voyager T shirt with a boat on it. The Memorial will be Oct. 13 at the Rosewind Common House, time to be determined.
O'Neill, Niels' partner with the curiously resembling name, has spoken of another gathering to remember Niels next spring at a nearby pond.
Eva sent me his birth date and year today and how to spell Viborg, the town in Denmark where he came from. Eva also confirmed my hunch that they'd given up on the idea of open cremation. Niels had told me he wanted his body to be burned outdoors. She wrote:
Yes, I believe that idea has been given up. He and O'Neill signed up with PMA or Peoples Memorial Association. PMA negotiates with area providers of cremation for lower costs for it's members. So I doubt that would include the flaming Viking funeral.
Oh - Viking. Maybe he did say something about that being a Viking tradition. I told him that Steve Allen in Crestone had been pursuing creating an open cremation site, the second in the whole country, and that he'd run into a lot of opposition from neighbors and government and I didn't think it was anything they in Port Townsend could do easily. I suggested they get a bonfire permit and sneak Niels' corpse in when no authorities are looking or take it out to the open sea. He was a sailor and he liked that idea. But as he got more ill he left that up to his son, Silas, and, as Eva indicated, it looks like the flaming Viking funeral is not an option.
Niels talked of Vikings now and then. Most people aren't aware of what an enormous impact they had on world history. I notice that Jerad Diamond includes them in his book, Collapse, which I've just started, so I'm sure he'll fill me in on a lot of impressive Viking facts that Niels would have loved to share. Elin, Clay's mom [see family] called me up the other day to say she'd had a vivid and delightful memory of how Niels had told Clay when he was something like six (Clay, not Niels) that he, Niels, was a Viking. And she was laughing remembering how funny it was and what a strong impression it made on Clay and what an important relationship that was for Clay. I remembered that at the time Clay was all excited because Niels had told him that Vikings aren't human and for a while Clay said Niels was not a human being but a Viking.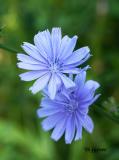 More about that pond where they are planning to have a memorial for Niels next spring. Niels passed it often on his way to O'Neill's house. He said it was a sacred spot. It's dry now but it was the last place he walked to - not so many days ago. They went there together as they often did. Now it's dry, but later there will be water, birds, and flowers, especially blue chicory.
Niels told her, "I'll come to you as a crow, but don't try to make money on it or write a book on it."
O'Neill said he joked till the end. He awoke and said, "I was just a farmer in China."
On the toilet he said, "I'm the King of England." After a while O'Niell said, "The Queen says get off your thrown."
---
9-27-07 - Niels Holm died peacefully this morning at his home in Port Townsend, Washington. His partner of eight years, O'Neill Louchard, who was sleeping by him, had told him during the night that he was free to stay or leave. He raised his eyebrows to signal he'd heard her. Between five and five fifteen she noticed he was not longer breathing.
His body will remain at the home till ten tomorrow morning for close friends and family to be with. There will be a memorial service for Niels on the thirteenth of October at the Rosewood Community House in Port Townsend in the afternoon with music, sharing, and pot luck. (photo from his niece Eva)
Interviews and more with Niels Holm
go to his Care Page
---
6-26-14 - As I was reading your travelogue I got distracted with the interview with Niels .... just reading it ... I could visualize him sitting there telling the story ... he really was a spiritual warrior .... though he had an over inflated view of his own attractiveness .... you couldn't trust him 3 seconds with a woman ... wouldn't matter if it was your wife even .... however like Dogen says ... the boundary of enlightenment is not well defined. One of Niels' best stories ... I don't know if you have it or not ... was when he set out sailing in Canada or Alaska in his life boat ... and was getting swept into this giant rock and there was nothing he could do to escape ... when finally it seemed inevitable that the next wave would crash his boat into the rock a huge wave came out of nowhere and swept him and the boat completely over the rock unscathed. Remember when he told that story to us ... when we were all drinking that tequila that Rosie used to bring back from Mexico .... the way he described the ending ... such enthusiastic mania ... had to love the guy. - Andrew Atkeison
---
reports on his condition
---
9-12-07 - Niels' partner O'Neill writes
---
I haven't written for a long time, as it is difficult to get away as need to schedule people to be with Niels. He started morphine last week and a huge amount of other drugs. He developed a very nasty parasite, opportunistic because of the cancer, apparently, and that needed treatment that made him feel even sicker. I am positive for the same parasite and start treatment today, as my tests just came back. (His did over a week ago.) Now that that course is done we have rescheduled all the tests required before he can start chemo. We go to Sequim tomorrow for a colonoscopy and then two days in Seattle next week for CT scan and a host of blood tests, to see his Oncologist there to set up the chemo and the next day to have a port put in so that they don't have to stick him over and over again. So, maybe he can start chemo by the end of the month. He has been getting very thin and very weak and is very tired. Sleep has been difficult due to the pain, but the morphine seems to be kicking in finally, and with the parasite treated and that medicine stopped, he may begin to feel somewhat better. Seattle Cancer Alliance has a website for patient updates. If you google it and go in, you can put in Niels Holm and after you go in the first time, they will send you automatic updates.
9-11-07 - Niels Holm is not well. He had an operation for colon cancer last spring that he felt confident was successful. However his cancer returned and has spread to his liver and other internal organs. I've been in touch with him regularly and he's dealing with his situation directly and nobly. The following message is a sort of form letter from a site where info about Niels' condition has been posted. It's not totally up to date as of today, but it will give you a pretty good idea about his condition. If you know Niels and want to write him, he doesn't do email. Here's his address:
1946 Spruce Street
Port Townsend, WA 98368
[email dc for his phone number]
A personalized Web page, called a CarePage, has been created for Niels, so you can easily receive the latest news, view photos and share messages of support. To visit the CarePage, please click the link below:
http://www.carepages.com/ServeCarePage?cpn=NielsHolm&extrefid=tlcinvite
(If you cannot click through this link, please copy and paste the entire URL into your browser's address window.) ..or you can use these manual instructions:
1. Go to www.carepages.com
2. Click "Visit a CarePage"
3. Register (first-time users only)
4. After you've registered, enter the exact CarePage Name below:
Niels Holm
---