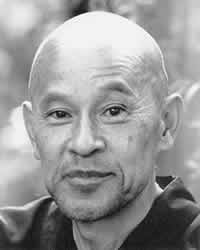 cuke.com - an archival site on the life and world of Shunryu Suzuki and those who knew him and anything else DC feels like - originally a site for Crooked Cucumber: the Life and Zen Teaching of Shunryu Suzuki - not crookedcuke.com
| home| what was new | table of contents | Shunryu Suzuki Index | donate | DC Writings |
People in cuke.com, a hub of sorts - started 4-13-11

People Index or link pages - for more people, see Interviews, Brief Memories, Suzuki Stories, Links, Comments, CukeSanghaNews, and a few other places for some stragglers.
Les Kaye (and Mary too)

Kannondo - the Zen group Les where Les is abbot
Interviews with Les Kaye
Interview with Les Kaye on Zen in Business dot com
Sweeping Zen interview with Les
Kannon Do Zen Meditation Center
A brief memory of Shunryu Suzuki from Les
Brief interview with Les by DC plus comments in Interviews from which a Brief Memory of Shunryu Suzukiis taken
Les Kaye asks a question about the same story - in Comments
Mary Kaye on Suzuki the thief - in Brief Memories,
9-05-14 - Remembering Suzuki Roshi - A talk given by Rev. Edward Brown, Rev. Peter Schneider, and Rev. Les Kaye in honor of the 50th anniversary of Suzuki Roshi's arrival in America, on Saturday, May 23, 2009, at City Center. (from the SFZC site)
---
Books by Les Kaye
Joyously Through the Days: Living the Journey of Spiritual Practice with a forward by Huston Smith - Wisdom Publications link [Amazon Link]

Kaye, Les. Zen at Work: a Zen Teacher's 30-Year Journey in Corporate America. Crown, 1996.
[Les has been a priest at the Los Altos Zendo since Suzuki ordained him in 1971 and for many years he combined his priest practice there with his job at IBM.]
Amazon link
---
And of course there are mp3s and videos of Les on the Internet. Go find 'em.
---
now, with his own People page, Les is more.
---
---
There's a lot of old material that's as good as new if you haven't read it. -DC
---
contact DC at <dchad@cuke.com>
---