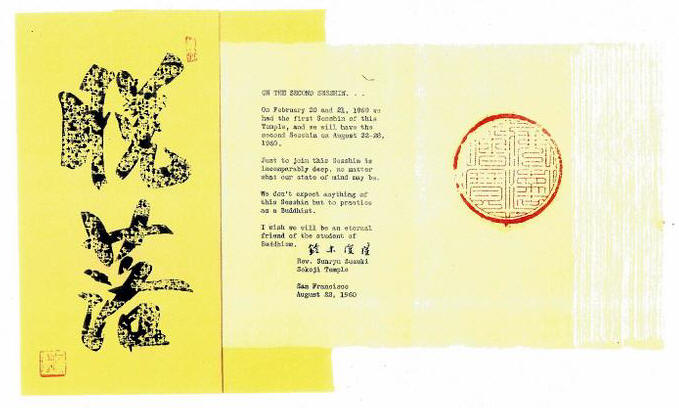 On the Second Sesshin
On February 20 and 21, 1960, we had the first sesshin of this temple, and we will have the second sesshin on August 22 - 28,1960.
Just to join this sesshin is incomparably deep, no matter what your state of mind may be.
We don't expect anything of this sesshin but to practice as a Buddhist.
I wish we will be all eternal friend of the student of Buddhism.
(kanji)
Rev. Shunryu Suzuki
Sokoji Temple
San Francisco
August 22, 1960