1962
November 3
62-11-03 - scrapbook album being kept. Surprised to see "Roshi Suzuki."


December 8, 1962
62-12-08 - Interesting type: Sogoki for Sokoji. Love the budget figures.

1963
January 5
63-01-05 - I love reading these minutes. I remember how when I interviewed students from back in these days, they tended to miss these simple intimate times. Suzuki Roshi expressed a bit of that himself at times saying "Zen Center is getting too big," and comments like that.


April 6, 1963
63-03-07 - longer note with info on Douglass Burns who Suzuki had speak at ZC occasionally.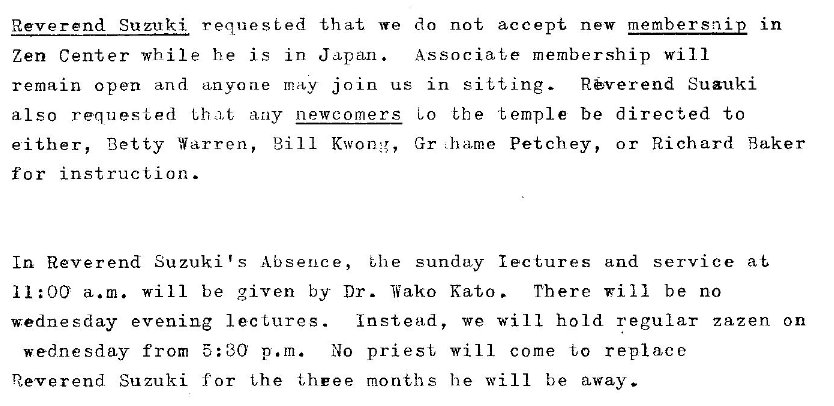 63-05-04 - Ah - we see that sometime between the last meeting and this, the ZC got listings in the phone book under Zen Center, Soto Zen Mission, and Reverend Suzuki. This clears up the conflicting reports of it was and wasn't in the phone book.
63-07-06 - Not much to say about this meeting.
August 3, 1963
63-08-03 - Discussion of Soto Zen meeting stressing zazen for all, support for Vietnamese Buddhists, MacDonough's Middlebar Monastery. Trudy still spelling Suzuki as Susuki.


September 7, 1963
63-09-07 - Letter of support for Vietnamese Buddhists sent to US government. Grahame Petchey leaving on Pan American for Japan and Eiheiji Sept. 14 at 10am to return Dec. 15th.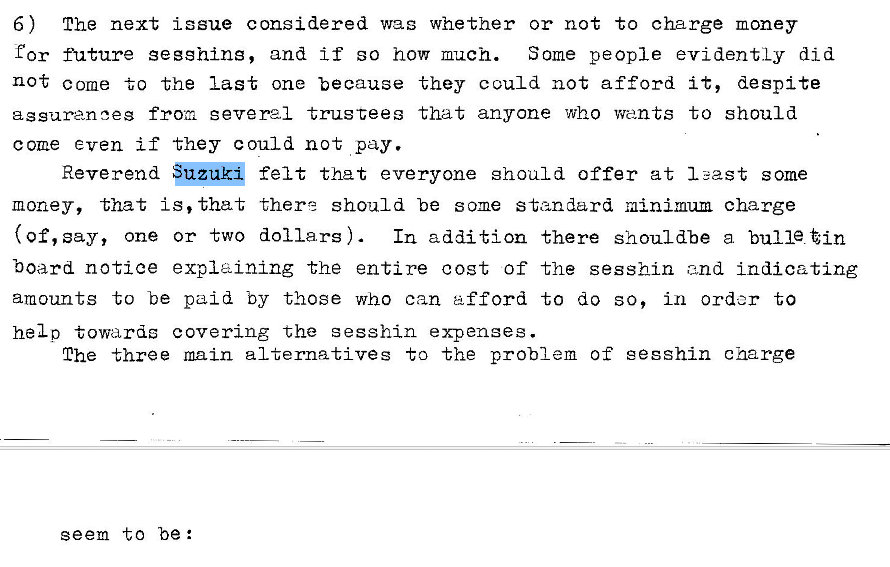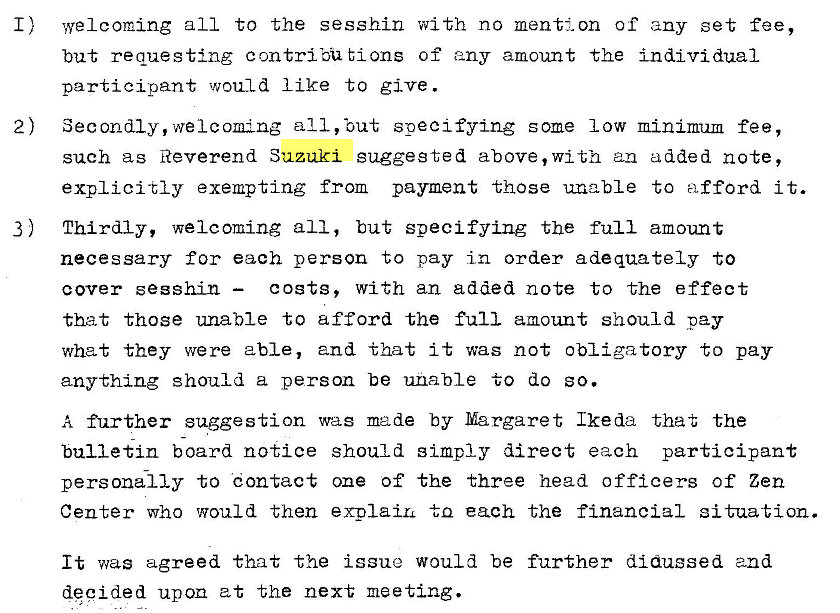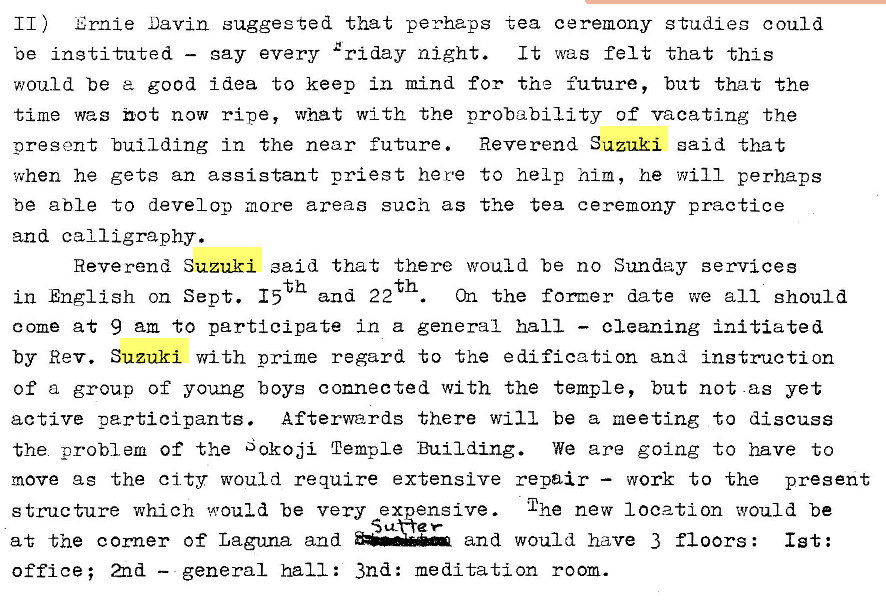 October 5, 1963
63-10-05 - with a long note mainly on MacDonough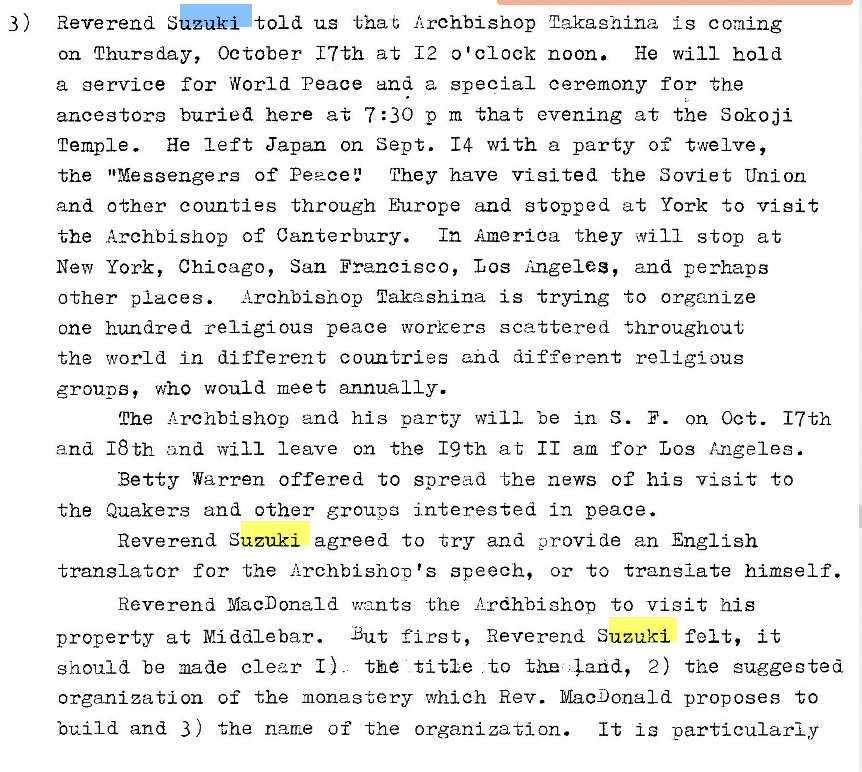 November 2, 1963
63-11-02 - Note the Susuki spelling. More on Takashina and McDonough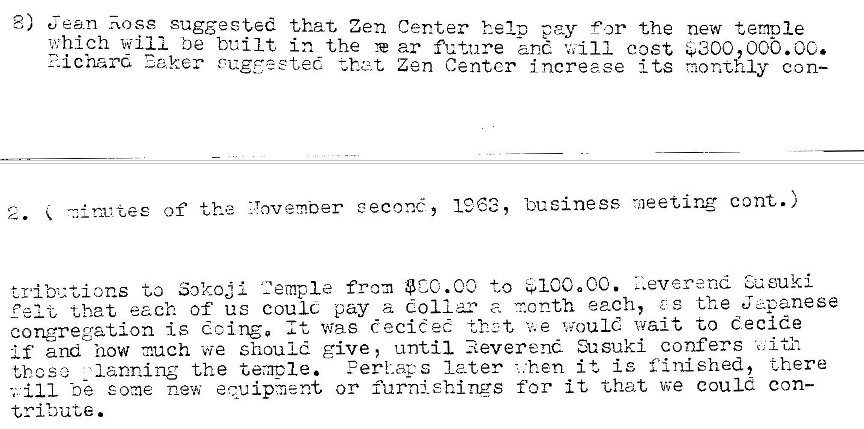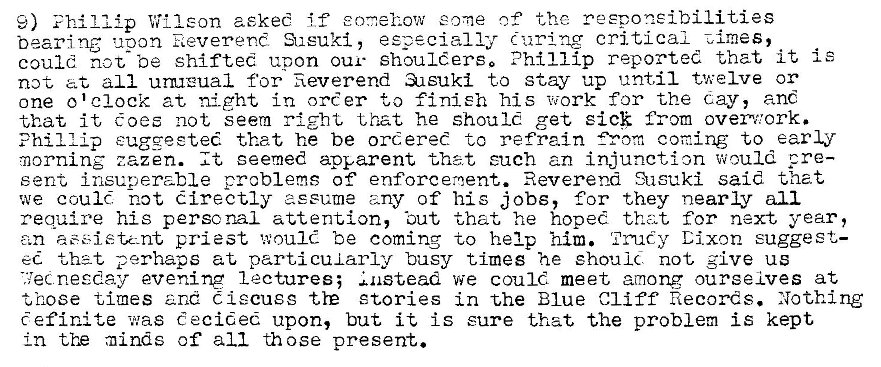 December 7, 1963

---