Cuke 2020 Presentation
Message - Goals - Overview - Who We Are
Donate
Cuke Archives News December 2020
Statements of Support for Cuke Archives
(click on highlighted links for more on these noble people)
Starting with Shunryu Suzuki's two dharma heirs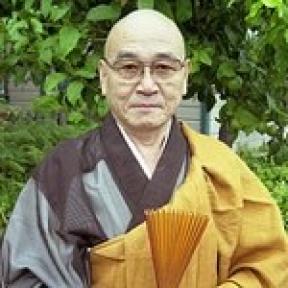 As an ancient master said, the green mountains are constantly walking.
Soon 50 short years will have passed since the death of Shunryu Suzuki. It is such a grand thing to see during this time that so many have kept his teachings and are carrying on his dharma. An even greater encouragement to me is their sincere practice, to which I must express my deep respect and appreciation. And especially to Mr. David Chadwick, who has contributed so much by collecting and making available information about Shunryu Suzuki, as well as through other activities. As a follower of Shunryu Suzuki, and as his son, I wish to thank David from the bottom of my heart. It is my heartfelt desire that David's work continue to expand even further.
--- Hoitsu Suzuki, abbot of Rinsoin, Yaizu, Japan
see Japanese original of this statement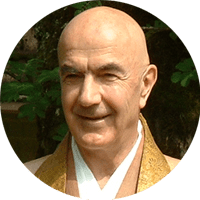 By far and away, David Chadwick has been the main preserver of Suzuki Roshi's lineage and legacy. He understands that everyone who ever practiced with Suzuki Roshi are ways this lineage continues and is pre-served, are vehicles of his lineage and participants in his dispersed Sangha.
--- Zentatsu Richard Baker, abbot Dharma Sangha US and Germany

Those below in alphabetical order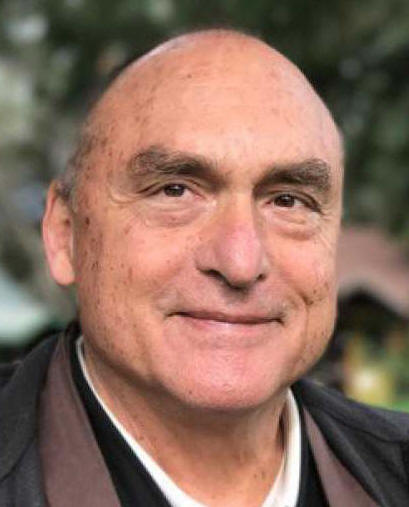 David has gifted his life's work to us in the form of Suzuki Roshi's teaching and the story of our sangha. Along with our abiding gratitude, let us freely offer financial assistance for his continuing efforts.
--- Edward Brown, Shunryu Suzuki disciple, founding teacher of Peaceful Sea Sangha, author Tassajara Bread Book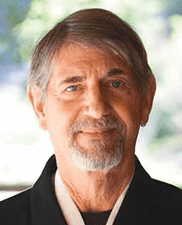 David Chadwick is recognized for his undeniable authenticity. His life's work has been discovering and unearthing the master's work and creating a vast archive of the memories and story of that time and those whose paths led them there. In this pursuit he has been tireless and impeccable, rooting in the underbrush of ancient recordings and mimeographed pages to reveal, collate and edit Suzuki's treasures—his dharma talks and conversations— bringing them into the light like truffles, revealed where they had been hiding under the soil. Daily he shares this material online and paper as well as responding to constant requests and helping people to connect with each other. I am eternally grateful for his work.
--- Hosho Peter Coyote, priest in Suzuki lineage Vimala Sangha, actor, author - Sleeping Where I Fall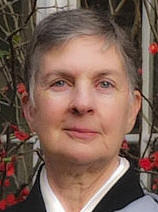 David Chadwick's archival work— open to everyone on cuke.com —is a true labor of love. Love for his teacher Shunryu Suzuki-roshi, love for the sangha, in which David was an continues to be a formative influence, and love for the individual practitioners and wild and wonderful characters  who created and maintained the community and were touched by Suzuki-roshi's teaching.
Cuke.com is a true treasure trove— always available to explore and hunt through wherein you can find amazing things—"your treasure store will open of itself and you may use it at will…" [Dogen]
David's unique work cannot continue without our support. Please consider a gift or regular support for to support his right livelihood for the benefit of us all. Bowing in gratitude.
--- Linda Ruth Cutts, Central Abbess, San Francisco Zen Center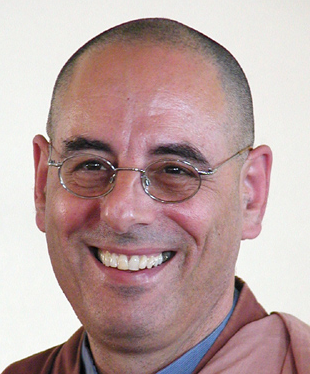 David Chadwick has been a one-man whirlwind of activity to preserve the legacy of Suzuki Roshi and the early days of San Francisco Zen Center, the first generation of Zen in America. These rich materials (including, especially, his many great books) would never have been preserved in their present fullness without him. David can't help but do what he does for the love of it and needs and deserves all the help he can get -- financial and otherwise. Please support Cuke Archives!
--- Norman Fischer - founding teacher of Everyday Zen, author, poet, This World Could Be Otherwise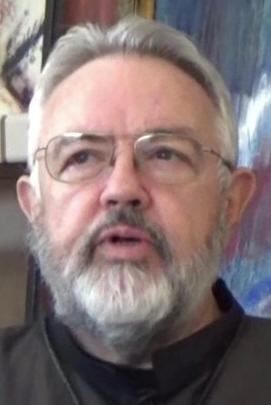 It was Dr. Lancaster who introduced me to David Chadwick now so many years ago. Since my path as a Catholic priest has taken me in other directions, David seems to be the grand finale of my Buddhist explorations. He lives up to his fine calling with a true dedication to his illustrious teacher and rugged determination in both his religious practice and its life-changing potential.
--- Stephen Frost, Catholic priest, artist - Nepsis Foundation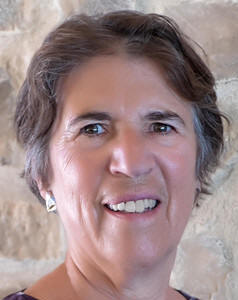 I've been using David Chadwick's books in my writing classes since Thank You and OK! came out in 1994. Cuke Archives is like the rest of the iceberg, not as disciplined or crafted, but a cavernous storehouse of the raw material from our teachers and dharma friends. May it continue to grow and prosper.
--- Natalie Goldberg, master writing teacher, Writing Down the Bones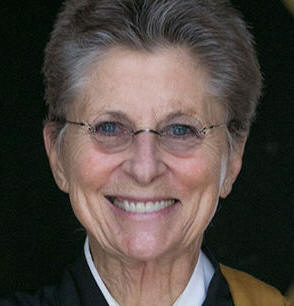 Cuke is a huge and deep resource which indeed deserves our support.
--- Joan Halifax, founding teacher of Upaya Institute and Zen Center, author - Standing at the Edge: Finding Freedom Where Fear and Courage Meet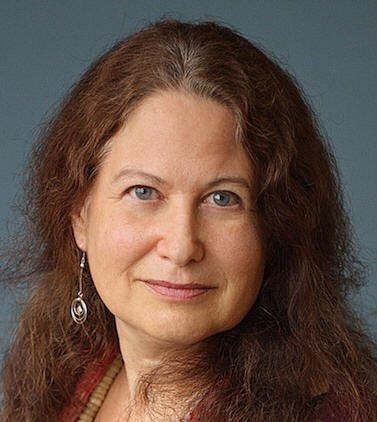 David Chadwick's unswerving decades-long dedication to the preservation of Suzuki-roshi's teachings and their legacy in both those who practiced with him directly and succeeding generations is a contribution beyond measure. I support the Cuke.com archive's continuance with huge gratitude to David for having taken this work on, and hope everyone receiving this request will give whatever they can to this indispensable record and treasure trove of the dharma.

--- Jane Hirshfield, poet, essayist - The Beauty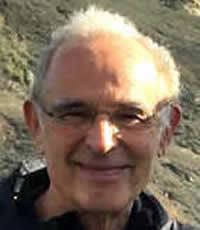 This quote from near the end of a New Yorker article about San Francisco reminds me of the value of cuke and all David Chadwick does.
"Long before the founding of Rome, the Etruscans measured time by something called the saeculum. A saeculum spanned from a given moment until the last people who lived through that moment had died. It was the extent of first-hand memory for human events—the way it felt to be there then . . . The concept is useful because it helps announce a certain kind of loss: the moment when the lessons that cannot be captured in the record disappear."
The saeculum of people who remember the early days of Zen Center is winding down. The saecula of people who remember early Tassajara days, the transition to Richard Baker, and his years as abbot are thinning out. When the last people who remember what each of these felt like is gone, something more than conventional history will be lost.
A Zen center is all about the experience—what it's like to do the practice, to encounter the teacher, the other people practicing, and where their lives led. Cuke shows the value of that. I think of some cuke postings, like Richard Baker's statements at Graham Petchey's funeral ceremony, even David's Bill Lane dream. I'm just expressing my appreciation and explaining why I continue to support cuke. During the next piece of time Suzuki Roshi's saeculum will end and no living person will remember practicing with him. Let's get this gift, this incomparable treasure, ready for the future.
David Chadwick needs our support during the countdown to when those who were there are no more.
--- Michael Katz, literary agent,
Cuke Archives co-conspirator, primary advisor and mentor, and major supporter.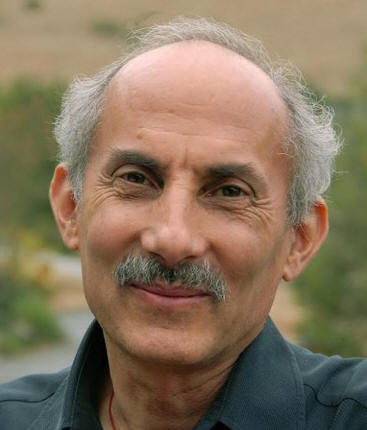 It is a sweet pleasure to write this letter in support of David Chadwick. David's work, both as an author and an archivist, has for over 20 years shaped the way we understand the genesis of American Buddhism. His humor and compassion and personal honesty touch my heart. His meticulous documenting of the life and times of Suzuki Roshi helps us all to appreciate the profound beauty of Suzuki Roshi's work, and his Dharma which is both simple and deep.

Suzuki Roshi's teachings show how to practice clarity and kindness in human life. They encourage us to help each other and make it easier for all of us to be Bodhisattvas. Suzuki's work as David shows, is a treasure, an invaluable part of the modern Buddhist Canon, and the talks are as alive today as when they were first given. I heartily encourage you to support David's dedication and work to preserve these teachings for generations ahead.

--- Jack Kornfield, Founder of Spirit Rock Meditation Center, author - No Time Like the Present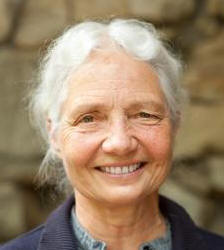 I am so grateful that some of our friends, David Chadwick primarily, but others also, have the energy to remember and write down and make the amazing things that have happened in our lives available to us all. We are all so blessed to find Suzuki-roshi and Zen practice and each other. Because of David, future generations will know how weird we all were.
--- Leslie James, Abiding Teacher, San Francisco Zen Center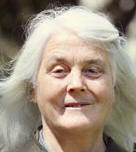 The delight and emotional joy that I experienced studying Crooked Cucumber alongside Zen Mind, Beginner's Mind, cannot be measured. Although these two texts stand alone in their genuine authority, they are particularly satisfying to read in tandem. I offer heartfelt gratitude to David Chadwick not only for his stunning scholarship but also for his clean and intimate skill as a writer and unflagging zen practice. [Read whole statement at her cuke page]

--- Wendy Johnson, Zen teacher, master gardener, author of Gardening at the Dragon's Gate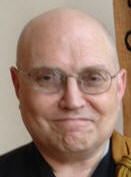 The Cuke Archives initiated and managed by David Chadwick are a supremely valuable resource for the extended teachings of Shunryu Suzuki Roshi, full of helpful and often surprising insights. This archive also serves as an ongoing record of the many teachers and communities that have emerged from Suzuki Roshi's kindness, and help keep his legacy alive.
--- Taigen Dan Leighton—founding teacher, Ancient Dragon Zen Gate, Chicago, author, translator, Just This Is It: Dongshan and the Practice of Suchness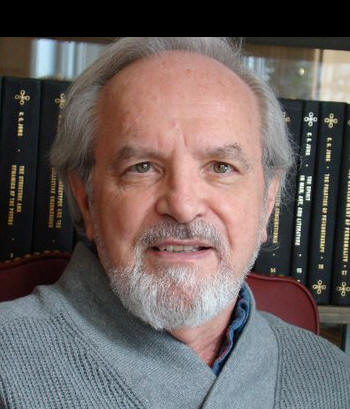 Shunryu Suzuki is one of the most important teachers of a spiritual way to come to America. We sorely need his depth and sure guidance. David Chadwick, a real writer whose words have vitality and intelligence, has done remarkable solid work in support of Suzuki's ongoing influence. Whenever people ask me how to get their spiritual life going, I always first recommend Suzuki and then David's appealing and substantial work. I can't say enough in support of David's projects. They are ultimately far more important than the many, many quantitative research projects that are funded. Today, as the religions falter, the world, and America in particular, needs sure leadership and vision. It is not an option. I would put Shunryu Suzuki and David Chadwick at the top of my list of projects that could heal the nation.
--- Thomas Moore, author - Care of the Soul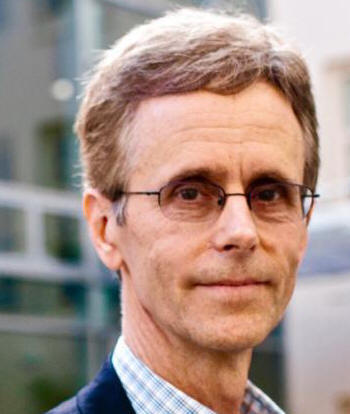 Cuke Archives provide what most libraries do not: a tangible presence of its creator. Through experience, interactions, and a deep knowledge of Shunryu Suzuki and all he stood for, David Chadwick deftly touches a large portion of the archives and shows the user how to arrange, care, and promote the teachings of everyday Zen. For those who care to look closely, it's a real treasure.
--- John K. Nelson, professor of East Asian religions, Dept. of Religious Studies, University of San Francisco, author of Experimental Buddhism: Innovation and Activism in Contemporary Japan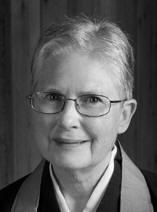 I encourage anyone who has practiced at the San Francisco Zen Center or read Zen Mind, Beginner's Mind, to support the important work of David Chadwick to collect and preserve the teachings of Shunryu Suzuki Roshi, including anecdotes and stories about exchanges with him. His teachings have touched and supported so many people in the West. People in our sangha who never met Suzuki Roshi commented, after reading Crooked Cucumber, that now they understood Suzuki Roshi and Zen Mind, Beginner's Mind.
Because so many of those who practiced with Suzuki Roshi are passing on, it is even more important to collect and preserve everything we can to help the practice of those to come. Please consider supporting David Chadwick's efforts through Cuke.com.
--- Josho Pat Phelan, Chapel Hill Zen Center, NC

David Chadwick is a living treasure of American Buddhism. As one of the original disciples of Shunryu Suzuki Roshi, he has devoted his life to the editing and preservation of Suzuki Roshi's lectures, as well as curating a website—Cuke.com—that contains literally thousands of stories, anecdotes, and recollections of the myriad students from all over the world who met with, studied with, and were transformed by Suzuki Roshi. Suzuki Roshi was the founding teacher of San Francisco Zen Center and Tassajara Zen Monastery and one of the giants of 20th century Buddhism in the West—on a par with Dalai Lama and Thich Nhat Hanh. Through David's work, Suzuki Roshi's influence and teaching will remain known and accessible for future generations. In fact, Buddhism as we know it today would not exist but for the many devoted disciples, known and unknown, in previous generations who have recorded and preserved their master's teachings. Through his dedication and perseverance, David has joined their number. He is worthy of any support, large and small, that you can give. Your generosity will not be just for David, but for his (and my) teacher, Shunryu Suzuki, his unique teaching legacy, and for the future of Buddhism itself.
--- Lewis Richmond, founder of the Vimala Sangha in Mill Valley, author - Aging as a Spiritual Practice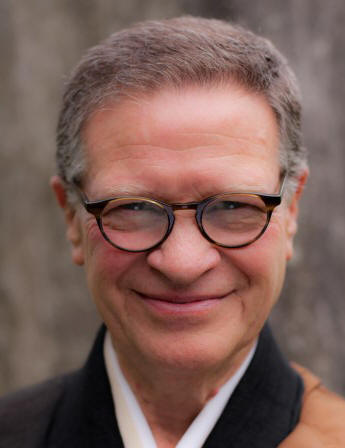 David is a hero. Open, kind-hearted, he has been working these many years on behalf of us all…the archives and Cuke.com are a great resource for those of us who practiced with Suzuki Roshi and beyond. I am very pleased to support him and this work.
--- Paul Rosenblum, Shunryu Suzuki student, teacher in Richard Baker's Dharma Sangha.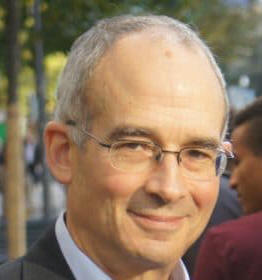 Ever since Trungpa Rinpoche went to visit Suzuki-roshi 50 years ago, in May of 1970, their communities—the San Francisco Zen Center and satellites around Shunryu Suzuki; and Vajradhatu, (later Shambhala) around Trungpa Rinpoche—have been mutually enriching one another.
Given the primacy of sitting practice for both lineages, the exchange of teachings has been fascinating and useful, in both directions. As well, practitioners from one sangha have been able to move to the other, with ease and familiarity; there was a large migration from the Zen Center to Vajradhatu in the early-mid-1970s.
Cuke Archives contains the complete teachings of Suzuki-roshi, in multiple forms. Most of these have never been seen or heard, and certainly never edited or published, though that work is underway. Cuke.com observes the life and work of Zen Center practitioners, including many who took up the path within Shambhala.
Cuke founder David Chadwick has been indefatigably running the websites (with the help of volunteers) on a shoestring, for several decades. The material he has managed to accumulate is a mine-able treasure already, and will only become more valuable as the generations of Zen students he lovingly connected continue to depart the planet. I have supported Cuke work in the past, and am doing so again now—while I still can.
--- David Schneider, Suzuki and Trungpa disciple, author of Street Zen: the Life and Work of Issan Dorsey and Crowded by Beauty: the Life and Zen of Poet Philip Whalen

So much of what we can find out about Suzuki Roshi now is due to David Chadwick's lifelong dedication to locating and then archiving all that is out there.  He wrote the wonderful Crooked Cucumber, of course, but It was also he who got San Francisco Zen Center to transcribe, edit and make public every one of Roshi's extant talks.  I am deeply grateful.  It is as if David goes on bringing Roshi back to me.
--- Peter Schneider, Shunryu Suzuki disciple, Beginner's Mind Zen Center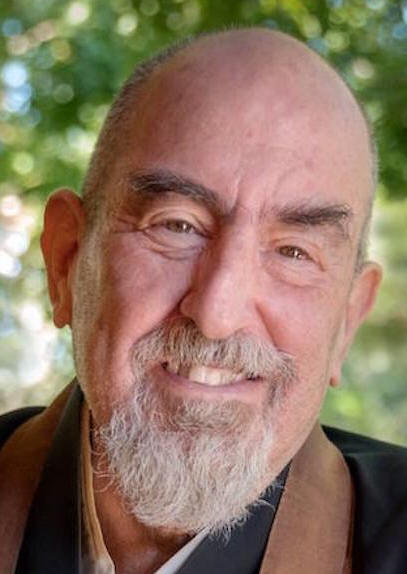 Over the last twenty years Cuke Archives has evolved as a priceless archival resource for Zen practitioners around the world. Beyond offering the extensive teachings of Shunryu Suzuki Roshi in a variety of audio, textual, and edited formats, cuke.com and shunryusuzuki.com have been a crossroads for teachers and students who continue to sustain Suzuki Roshi's legacy. I cannot count the occasions when I have turned to the sites to find a particular teaching, commentary, or photograph to illuminate my own work.
Cuke Archives involves the labor of many people, but it's driving force has been the vision and work of David Chadwick. David has another lifetime of Suzuki Roshi projects in the works, but he needs our support to move ahead. He certainly has all of my support.
--- Hozan Alan Senauke, Vice Abbot of Berkeley Zen Center, former executive director Buddhist Peace Project, founder Clear View Project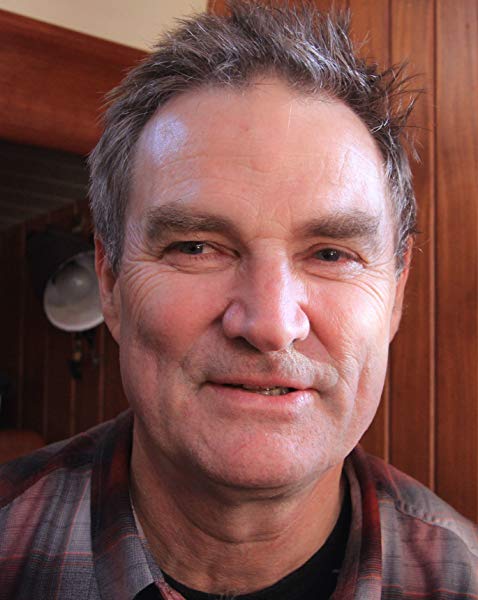 Suzuki Roshi shaped the coming of Buddhism to America. All the Buddhist lineages in the West were touched by his work. David Chadwick is himself a living treasure—a passionate historian who has worked tirelessly to collect anecdotes, writings, interviews, and everything Suzuki Roshi. He knows and stays in contact with vast numbers of people, everyone to do with Suzuki Roshi and his world, and has made this his life's work. At this unique moment in time we have a chance to make a contribution to something wonderful. With deep appreciation and affection I urge you to send a contribution to Cuke Archives today.
--- John Tarrant, founding teacher, Pacific Zen Institute, The Light Inside the Dark, Bring Me the Rhinoceros - John is a key advisor and mentor to Cuke Archives. PZI is our primary Fiscal Sponsor

Storyteller and scholar, devoted disciple and uncommon companion, David Chadwick has kept us in touch with one another and the living history of our communion. No one has helped us keep together in time more closely. Let's give David a hand to carry on this work, and let's give thanks along the way.
--- Steve Tipton, Co-author, Habits of the Heart, author of The Life to Come and Getting Saved from the Sixties, Professor of Religion and Sociology, Emory University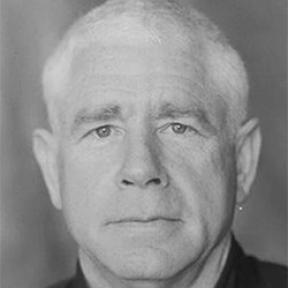 Somewhere in the Lankavatara Sutra it states that: In practice, understanding may not be so important, but lineage is very critical in the development of practice/appreciation.

We have had the great good fortune to have included ourselves in Suzuki Roshi's lineage, and the stream of his ancestors and his descendants is quite large and vital.

Great Bodhisattvas do not arise in isolation. Suzuki did not invent Soto Zen practice, but he left us with a shining and very resilient body of work and practice to investigate and appreciate.

No single person has done more than David Chadwick, in his effort to collect and disseminate the Dharma and the lore of Suzuki's legacy. His reporting and invitations to include ourselves in this story have been a vital thread in the unfolding Soto way in our time.

Practice traditions and legacies do not thrive on their own. They require commitment, attention and continuous effort. David has been the constant gardener in these Buddha fields, and his ongoing work deserves our attention and support. Please make a donation now to support David's work.

--- Peter van der Sterre, teacher in the Shunryu Suzuki/Everyday Zen lineage, contractor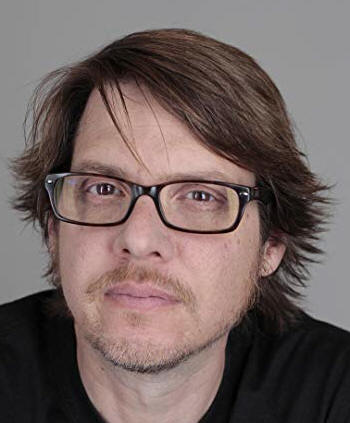 Cuke Archives is a fantastic resource about the life and work and sangha of Shunryu Suzuki, one of the pioneers of Zen practice in America. Although other Zen teachers had come to the US before him, Suzuki Roshi's work stands out so prominently that I believe he will be thought of, in the future, very much like Bodhidharma or Dogen are thought of today, as a towering figure in the movement of Buddhism from one region of the world to another. I think it's wonderful that Cuke Archives is preserving his work and the memories of people who studied with him and making it available to anyone who is interested. I'm impressed by David Chadwick's dedication to this work.
--- Brad Warner - Zen teacher, author of Hardcore Zen, musician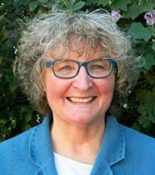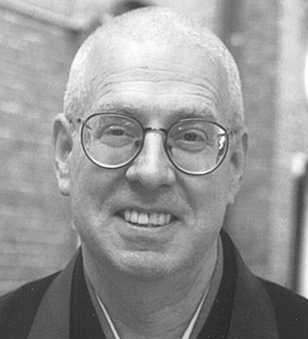 David Chadwick has committed himself truthfully and with great humor to the activity of preserving San Francisco Zen Center's long history and cultural significance, through gathering photos, testimonies, stories, and memories, which he preserves with great heart, warts and all. Please support his work on this important project.

--- Barbara Wenger, photographer, neighborhood activist
--- Michael Wenger, founding teacher, Dragons Leap (Zen center), author 33 Fingers: a Collection of Modern American Koans. A colleague and key player in Suzuki archiving and publishing.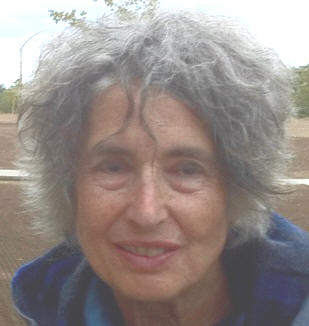 "Holography is a photographic technique that records the light scattered from an object, and then presents it in such a way that it appears 3-dimensional"(source). Cuke Archives can be compared to a hologram. David is a good collector of the light scattered by Suzuki Roshi in his times and places. He does it by collecting everything he can find, before people die or forget—in photos, essays, lectures, people's stories, memories so it adds up to a multi-dimensional portrait—not a flat image. You get what feels like full-on encounters in the talks. Then so many small and big glimpses-- that can feel like seeing out of the corner of your eye —that add up to another kind of illumination. The sayings and stories surrounding the sayings have some of the same effect. In compact form.


--- Carol Williams, writer and landscaper
---
Support from the past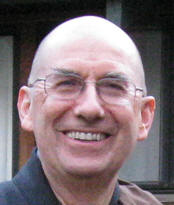 Steve Stucky was abbot of the SFZC from 2007 till 2013 when he died tragically of cancer. Steve was involved with Cuke Archives from the mid-nineties when I first started collecting Suzuki transcripts on floppy discs and was sharing them with a few key people in the lineage. From 1993 fall to spring 1996 our homes in San Rafael were a block apart. I'd walk over and tell him what was happening with research on Suzuki, interviews with people, etc., and ask his advice. By the time Steve became Abbot, cuke.com was in its eighth year and the scope of Cuke Archives (Called the Cucumber Project back then) had kept expanding. He called me and said he wanted Zen Center to support this work. I was skeptical but we tried that. He made it an abbot's project called the Shunryu Suzuki Legacy Project. A lot got done but after half a year I called him and said it's time I went back to being fully independent and he agreed. Later Steve became a subscriber to cuke, donating $50 a month automatically through his bank account and continued being an advisor. When Steve died, I lost a good friend - and so did Cuke Archives. His widow Lane Olson has always been supportive as well. I miss you Steve! - DC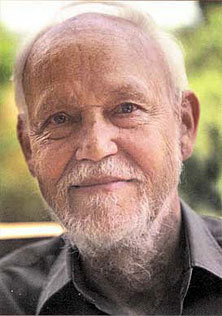 Shunryu Suzuki's quiet, low keyed style makes it easy to overlook the fact that he was one of the most important twentieth century teachers in introducing Soto Zen Buddhism to America. It is a great good fortune for posterity therefore that he has in David Chadwick an indefatigable chronicler, a veritable Boswell when it had appeared that that breed had vanished. Chadwick's archive of Suzuki's oral teachings as his students remember them and often inscribed them in their diaries will be invaluable to future historians as they record the coming of Buddhism to the West. His project merits strong support.
--- Huston Smith, the late dean of world religion writers, The World's Religions
Huston was an advisor to Cuke Archives from the nineties into his nineties, always generous and helpful.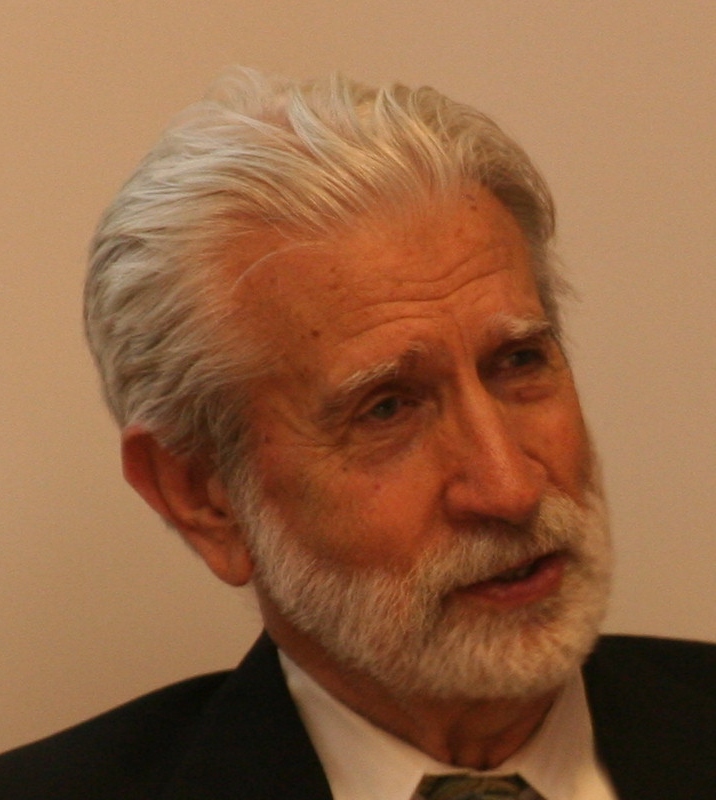 Lew Lancaster, professor emeritus at Berkeley in East Asian Studies, Buddhist scholar, and digital archivist, friend of Zen Center and Shunryu Suzuki, and much more, was a generous advisor to Cuke Archives from the nineties. He wrote this letter of support for this work in 2001.
Michael Goldberg who made the documentary, DT Suzuki: A Zen Life
Regional Oral History Office, Bancroft Library, UCB.
Buddhist Studies Program, SF Zen Center.
Contributors from the past
Our Fiscal Sponsors
Pacific Zen Institute, founding teacher John Tarrant, has been the main fiscal sponsor since 2012.
The Institute for Historical Study - Was Cuke Archives first fiscal sponsor back in starting back in 2001 and is still one if we need a non-religious fiscal sponsor or if someone prefers to donate through them. I've been a member of IHS since 2001 as well.
---
DONATE

More than ever, Cuke Archives needs financial support in order to continue. Our aim is to raise $2000 a month.
To help us keep going, go to the Donation page to make a tax deductible contribution of any size via PayPal or check. There is also a PayPal option to become a subscriber and make an automatic monthly donation. We still have a few from the 2012 appeal that range from $2 a month up.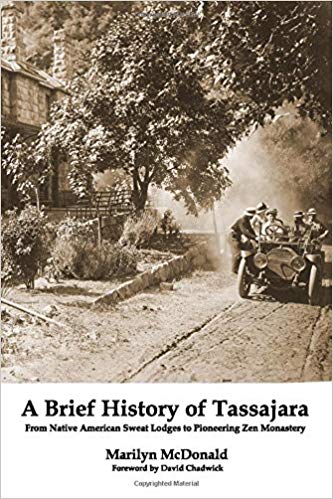 A gift for a gift - For a donation of $100 or more, we'll send you a copy of A Brief History of Tassajara: from Native American Sweat Lodges to Pioneering Zen Monastery, a $20 value.
Here's a page for the book on cuke.com
---
Message - Goals - Overview - Who We Are
Donate
---