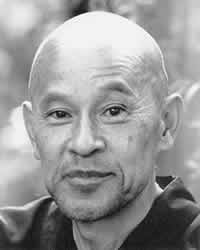 cuke.com - an archival site on the life and world of Shunryu Suzuki and those who knew him.
check home for more links what's new bibliography interviews stories excerpts/articles DC Misc. digressions and current events links Library of Tibetan Arts & Works comments and more if you look around. Especially, check out the Zen Aluminati statement
Prior Fundraising proposals for the Cucumber Project May 2005 - How to donate to this work
See cuke.com GOALS for 2008
Cuke Development Index ------------ Supporters and Advisors - past present and future
2012 Drive to Raise Funds for the Crooked Cucumber Archives - Do-it page with Goals - Support Statements - Budget - Contributors - Posts
A Proposal to fund the Zen Alumbrella

The Zen Alumbrella promises to be a vitally important service, not only for Zen practitioners but for all who are seriously involved in the spiritual quest.
Huston Smith
---
10-29-05 - This is a proposal I just sent out to a foundation which has generously supported my work in the past. I'm going to be sending a version of this to other potential funders. Because I've been working on this and doing some odd jobs to pay bills, I haven't put much on cuke.com recently and so when I just looked for something I could put up quickly, I thought, why not share this proposal with the loyal readers of cuke.com? So here it is reworded in a few places to take out references to the foundation I sent it to and also not presented on paper. Any suggestions warmly welcomed, as are generous contributions. - DC
cuke.com is the website of and for the Zen Alumbrella
---
Overview of Zen Alumbrella proposal of 10-25-2005
This was the cover sheet for the proposal packet
and serves as a linked table of contents for this web presentation
---